Layer 6 CEO Jordan Jacobs reflects on his AI company's sale to TD Bank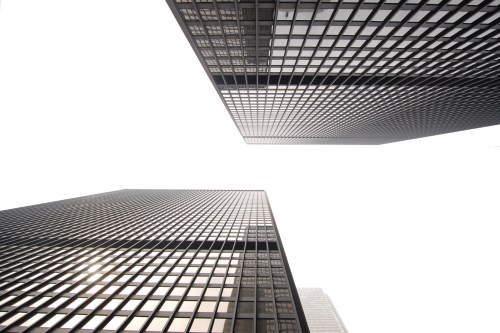 Layer 6 CEO Jordan Jacobs believes his company's sale to
TD Bank
will "wake up" other financial institutions to the potential of AI solutions.
The one-year-old startup was acquired for more than $100 million last week as TD ramped up its efforts to incorporate technology into client services.
Jacobs agreed that the move could represent the start of a domino effect among the Big Six and wealth management companies in embracing AI.
He said: "I think TD buying us might spur others to take a look at their operations and their use of data, and see if they can also start implementing some real AI solutions to better serve their customers.
"I think that is going to be the trend overall and hopefully what happens is this will wake up Canadian companies, in particular, to be more proactive about that."
Jacobs believes AI can help advisors get a more holistic view of their clients by crunching a volume of data the human brain simply can't deal with, bringing back a more personalised experience that has been lost through online, phone and app banking.
He said that in serving an organisation of hundreds of thousands or millions of people, it's difficult to factor in every data point for every individual. Jacobs said his system, which TD Bank will now have at its disposal, allows advisors to use all the data – phone calls, video, historical transactions, customer profile – when helping investors.
"We are finding people in wealth management want these solutions," he said. "Because they recognise that they are using processes that are statistical models from 25 years ago, or a manual thing they built over time, but are lacking in the ability to take that data and make use of it.
"When we have gone into an organisation, as an independent company, wealth would often put their hands up first or very early and say, 'here are 500 problems; we would love you to help'."
Jacobs hails this technology as the most transformative since electricity and believes AI will soon become the norm when advising clients.
However, he allayed fears that the onset of robo advice and Fintech will make the traditional role of wealth advisor obsolete or diminished.
He said: "That human touch point is still critical and, for sure, there will be solutions for people who don't care about that. But we are a long, long, long way from AI being anything but a supplement to people. Still having that human understanding, empathy, intelligent is critical."
Related stories:
TD Bank's inaugural USD green bond issuance hits US$1 billion
CFAs may soon be 'big data' and AI experts