Wealthsimple CEO Michael Katchen combined his love of investing with his Silicon Valley background to shape digital investing in Canada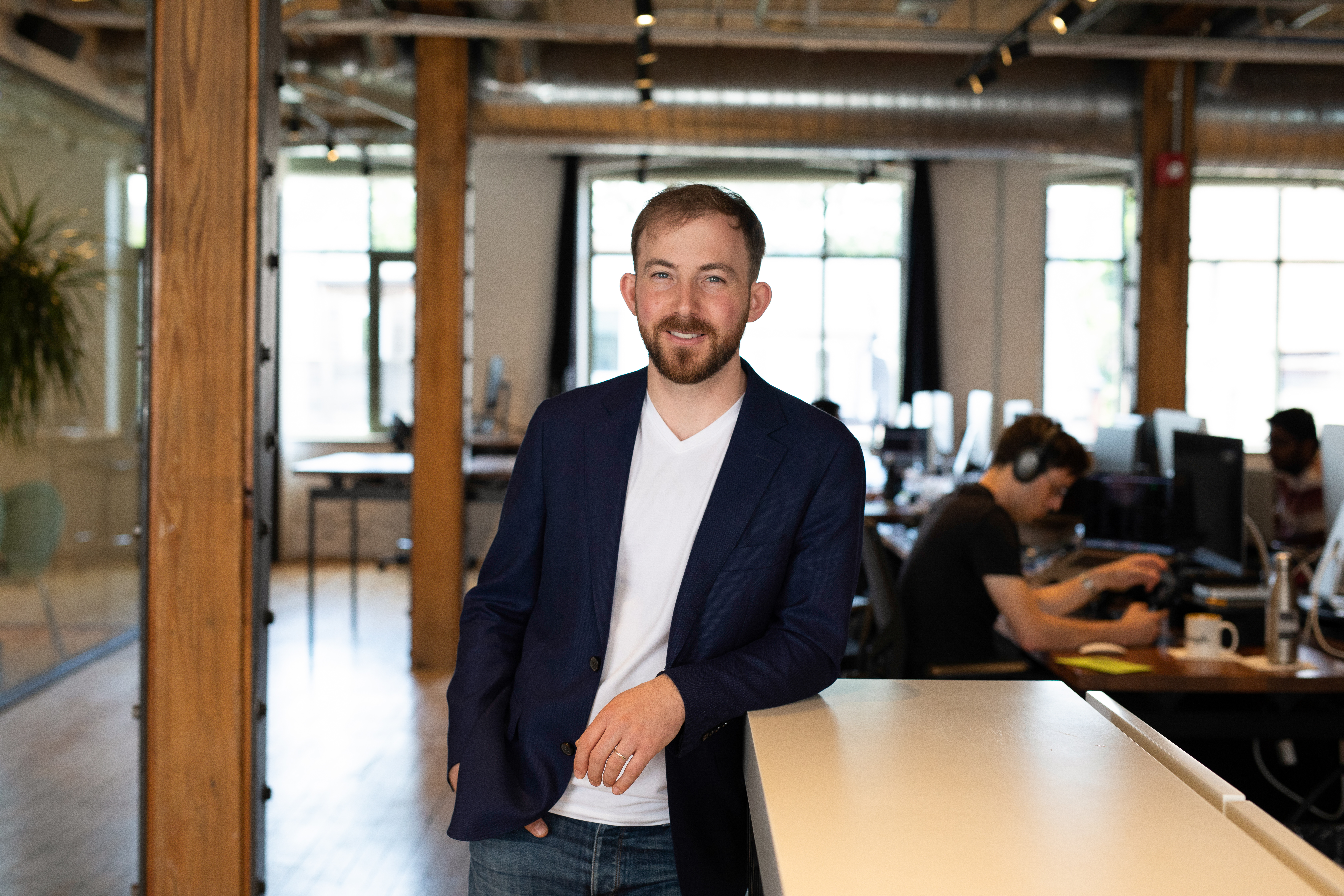 Wealthsimple CEO Michael Katchen combined his love of investing with his Silicon Valley background to shape digital investing in Canada
From a young age, Wealthsimple founder and CEO Michael Katchen had a knack for investing. At 12 years old, he won a stockpicking challenge, and his love of investing grew from there. After earning a business degree from the University of Western Ontario, Katchen headed to California to begin his career in the tech industry.
When the company he was working for was acquired, his friends who profited off the deal turned to him for investment advice. Little did he know that it would be the start of a new chapter in his career. In 2014, Katchen returned to Canada to launch Wealthsimple, a global digital investment service aimed at making smart investing easy, low-cost and transparent for everyone.
"The process of helping this group of colleagues and friends build portfolios started the idea of Wealthsimple," Katchen says. "People want to invest – they know it's the smart thing, but they don't always want to hire a traditional advisor or want to do it on their own. They wanted something easy, smart and that they could trust. That's what we've been trying to offer ever since."
Katchen says his decision to return to Canada to start Wealthsimple was motivated by two factors: patriotism and the country's maturing technology industry.
"I deeply care about Canada and think an important part of our long-term prosperity is going to come from the tech industry," he says. "We need to diversify our economy and move towards knowledge-based sectors. When I saw what was going on here, I got excited about trying to be a part of that."
Strength to strength
Since Wealthsimple debuted in 2014, the company has grown steadily, recently passing the $5 billion AUM mark in August. Yet it's the early successes that stand out for Katchen when he runs through the company's highlights.
"The first people who weren't family or friends, who trusted this business with their life savings, would be a major moment," he says. "Then when we hit a billion in assets – the prime minister came to the office to celebrate that milestone. Now our most recent financing – we just raised $100 million from Allianz X and Power Corp. in a landmark financial deal. I think that's a big statement, not only for us, but for tech in Canada."
That new financing will help Wealthsimple add more services to its already growing spate of offerings. The company recently introduced TFSAs to its lineup of RRSP, RESP, RIF, LIRA, personal, joint, corporate and high-interest savings accounts. Wealthsimple also rolled out its Trade app earlier this year, which offers users commission-free trading of stocks and ETFs.
The company's offerings also include Wealthsimple for Advisors, an all-in-one wealth management platform that gives financial planners, investment advisors, portfolio managers and dealers front- and back-office solutions to help them optimize and scale their businesses.
"For us, Wealthsimple was a reaction to a personal problem: Friends wanted to invest, and I tried to help them," Katchen says. "That is still our approach today – we have clients who have a broad set of financial needs, and we want to be the firm that helps them navigate and achieve better outcomes."
While Wealthsimple continues to grow – most recently, the company announced that Rapport Credit Union had adopted its platform – Katchen acknowledges that there were bumps along the way. He points to the initial growing pains Wealthsimple experienced as a startup, when it was forced to use a third party to clear trades.
"When we launched, we were trying to introduce tech to an industry that didn't know how to handle it," he says. "You couldn't open an investment account without paperwork. We tried to launch a digital investment firm, but the third party required paper applications and wouldn't work with us on digital onboarding. For our first year in business, we had to go print off every application – so it would feel paperless to the user, but we would print off the paperwork and physically bring it to the back office to open the account."
Yet Wealthsimple overcame those early challenges and now has its sights set on bigger things. "Now that we are here, it's funny how the goalposts move," Katchen says. "We are nowhere near big enough – there are opportunities in front of the business, and we feel like it's just getting started. I think that's exciting."
The way forward
To continue to grow, Katchen realizes that Wealthsimple will need to bridge the gap that exists in many Canadians' minds between embracing and fearing technology.
"Canadians' attitudes towards tech in financial services have changed dramatically," he says. "When we launched, the industry was dismissive – they said it was a cool concept, but Canadians trust the banks, and if the banks launch competitors, they will crush Wealthsimple. The banks have launched competitive products, but we continue to grow and maintain our share of the industry. Today, we own a 72% share of the digital advice industry, and our job is to grow it.
"That's why we launched Wealthsimple for Advisors, because it's all about empowering advisors to continue to thrive in a world where client expectations and cost structure have changed and give them the benefits to empower them in this digital age."
For now, Katchen remains humble about what he has created, something he learned from one of his mentors, Purpose Investments CEO Som Seif. In his view, Wealthsimple is just getting started.
"I think it is funny that Wealthsimple is perceived as a bigger success in the outside world than by us at the company," Katchen says. "I think this team is incredibly humble, and we believe we have so much further to go to achieve the impact we want to have on the industry. It's this rare combination we try to emulate that I learned from Som, having confidence and humility at the same time. To have a point of view to make change, remain open-minded, stay hungry and put in the work to get where you want to go – that is something I've tried to make part of our culture."