Robo-advisor's CIO weighs in on popular day-trading app, the value of advice, and risk consciousness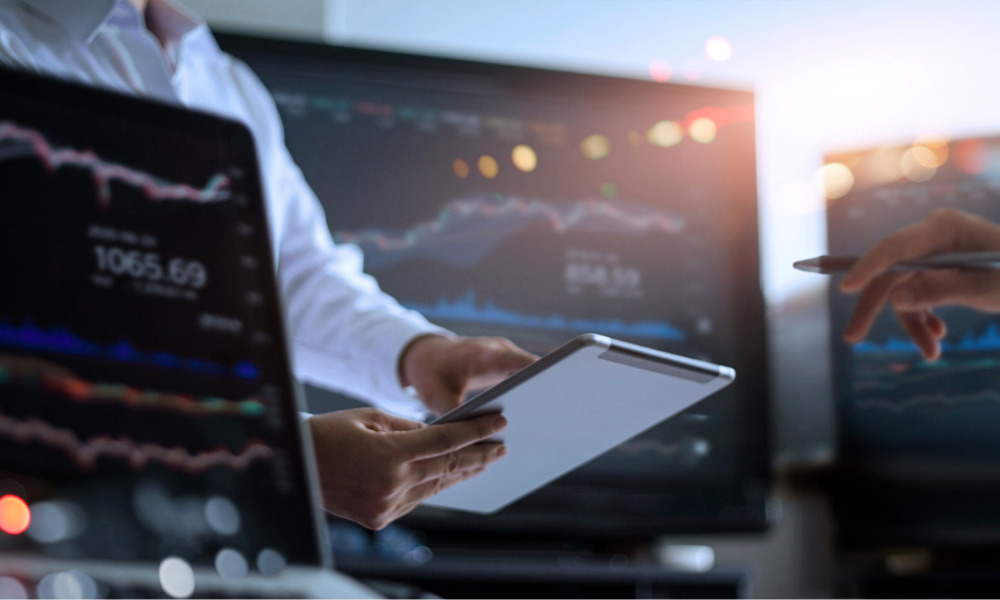 The rise of Robinhood has got people talking. The zero-commission brokerage platform has become hugely popular, especially among younger investors, during the market volatility of the ongoing pandemic. Its game-like app and emphasis on day-trading has also seen investors losing fortunes, sometimes with truly tragic consequences.
Wealthsimple is another investment platform popular with millennials, but one that advocates a very different philosophy. The robo-advisor's CIO told WP some of why he thinks Robinhood has become so popular, how Wealthsimple manages its client's anxieties and expectations, and how advisors, both robo and human, can show their value as educators and emotion managers that a day-trading app can't provide. Though Wealthsimple includes trading apps, they designed them to serve a philosophical commitment to long-term investing.
"[Robinhood] seems very different from the way we've designed our Invest app. Our Invest app is supposed to be boring," Ben Reeves, CIO of Wealthsimple, says. "That's to encourage you to save, to show the regular outcomes over time, so that hopefully you don't look at it too much. You'll just keep saving and ignore the volatility."
Reeves says that in a day trading app like Robinhood, users get the opposite experience, a variable rewards platform that borrows from gaming and casino strategies designed to keep users engaged and excited. He says that Robinhood appeals to a very different part of the brain than Wealthsimple.
It's important, Reeves says, to have that outlet that allows someone to "scratch the itch" of investing in a more active, immediate way. He says that the rise of Robinhood is likely a product of many young investors with extra time on their hands, thinking about their finances, and wanting to dip their toes into trading. What's most important, he says, is that while investors are given the freedom to scratch that itch, they should remember to invest within their limits.
"We really want to make sure that our clients trade responsibility," Reeves says. "For us that means you only trade actively an extremely small portion of your assets, we recommend less than one per cent…Our Philosophy is in passive investing, which we believe is the best way to build wealth over time."
There's been a push, too, to use Robinhood as a way to describe the investment behaviour of millennials as a whole generation. Wealthsimple, highly popular with young Canadians, points to a more nuanced picture. While many young people are drawn in by the activity of day trading, Reeves says that others remain committed to passive investing and that any generation will contain a wide range of investment philosophies.
While Reeves says that Wealthsimple is firmly on the passive, long-term side of that philosophical divide, he stresses that whatever approach an investor wants to take, it's crucial that they stay informed of risks as much as opportunities. One of Wealthsimple's onboarding emails is focused entirely on safe trading, outlining why a client shouldn't be speculating with anything they can't afford to lose. Reeves says that both traditional advisors and robo-advisors have a role to play as educators when investors want to engage in day trading. He says that in any investment he thinks through every possible time horizon, his goals, and how much volatility he can tolerate. If an investor decides to engage in a gamified day-trading vehicle, he says that limiting the size of the investment is crucial.
"We need to educate investors on the value of longer-term investing," Reeves says. "What we try to do use a variety of different ways to communicate these messages. We communicate them on Instagram, Twitter, and a magazine. We also have people you can call if you want to talk about your investments or investing strategy. That's why I think Wealthsimple has been really innovative; we are just trying to reach people where they are, communicating these important but simple principles."