US is a potential $6-7 billion market and CEO tells WP his company is poised to capitalize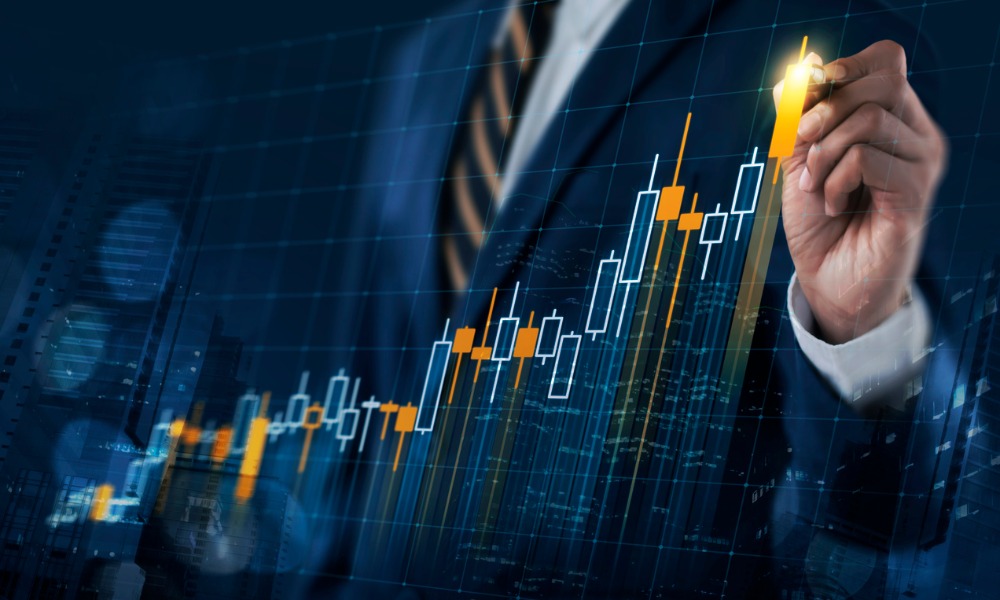 Even if you hate sports and gambling, you'll likely have heard of DraftKings, a US provider of fantasy sports and sports betting. It's the tip of an iceberg south of the border which one Toronto-based company believes is poised to grow to a monumental size.
Bragg Gaming Group is a technology provider listed on the TSX Venture Exchange riding the rapid growth of the sector. The firm's Q3 results for last year were up 30%, it's EBIDA up 300%.
Similar to bigger, more established firms like Playtech and Microgaming, Bragg has built the technology to run an entire online gaming business for sports betting, casino, poker, bingo or lotteries. Its system facilitates all different types of games and the company works with clients through a full service offering – website building and management, call centre, email support, mobile app – down to selling a single game.
In 2017, Breaking Data acquired GIVEMESPORT, which at the time had the largest single publisher Facebook page in the world with 26 million fans. Then, in 2018, Bragg acquired Oryx Gaming with the plan to leverage these followers.
Heading up this vision is Dominic Mansour, Group CEO, and a man with a wealth of experience in the industry. He was former Senior Vice President at PokerStars, run by Canadian gaming and online gambling firm The Stars Group, which was acquired by Flutter Entertainment (formerly Paddy Power Betfair plc) last year for $6 billion.
He told WP that not only has the sector been growing at double-digit percentages for many years but that the regulatory walls around potentially the world's most lucrative market, the US, are being torn down.
In May, 2018, the Professional and Amateur Sports Protection Act (PASPA) of 1992 was repealed, meaning online sports betting was no longer illegal at Federal level – although Oregon, Delaware, Montana and Nevada had enjoyed certain gambling exemptions - and that each state could now make their own decisions.
Eleven states have since passed some kind of Act regarding online sports betting, with eight having gone live. Many have used it as a platform to restructure their digital gaming laws.
"Every superlative you could possibly dream of exists in the US market," Mansour told WP. "It's going to be huge. People are saying it's going to be bigger than the UK market, which is the most established in the world, within two years. That gives you a US$6-7 billion market size."
He added: "If you take New Jersey, they've introduced sports betting but they also have online casino, online poker, online bingo and online sports betting. [The US market] is the thing that's got everyone crazy."
Bragg has been busy aligning itself with suitable partners in the US. It recently signed a deal with Seneca Gaming Corporation, which owns and operates three of the biggest casinos in the state of New York, to provide casino and player account management (PAM) services. As part of that announcement, it also signed a partnership deal with global sports betting provider Kambi Group, a firm Mansour described as "crushing it" in the US and which counts DraftKings as a headline customer. For Kambi, Bragg will focus on PAM for new business.
Mansour said: "For us, it's an amazing deal. We're a small company and this is a brilliant platform for us to launch into the US, with the credibility of Kambi. When we announced it, my WhatsApp, my emails, my LinkedIn were on fire!"
To illustrate the excitement behind the new-found potential of the US market, when Bragg signed Leo Vegas as a signature customer a few weeks before, a European company that has revenue bigger than the entire New Jersey online casino market, Mansour's phone didn't blink once.
"The hype is all about the US and that's where a lot of our future long-term growth will come. The reality is the short-term revenues are going to come out of Europe and Latin America but in two or three years there's no doubt US is going to be a very material part of our business."
Naturally then, Mansour believes his firm is massively undervalued. And while he wryly conceded there isn't a CEO who thinks their company is fairly valued, he pointed to Bragg's quarterly results and the growing US regulation as reasons why investors and advisors should take note.
While global growth and regulatory certainty might attract some, the argument against often includes the social impact and whether firms like Bragg, or those it partners with, are working responsibly to help customers with mental health or addiction problems.
Mansour believes that 99.9% of people who take part in online sports betting have fun, play within their means and essentially purchase entertainment. However, he also told WP that the digital age has created an opportunity for regulators to create infrastructure that genuinely protects the vulnerable, although that doesn't mean they are doing it effectively.
Limiting the amount you can stake on fixed odds betting in the UK was "utterly ridiculous" and redundant, he said. What the industry really needs is a central system, like the one he helped write in Denmark, where every time you play, regardless of the channel, if you decide to self-exclude or you are blocked because you've been identified as having a problem, you're blocked from every channel and brand.
He said: "The industry is starting to build up some momentum to have a central system, which is being built now. It's voluntary but I think they should make it obligatory."