CEO of fund provider "astonished" by scale and revenue streams of rapidly-growing industry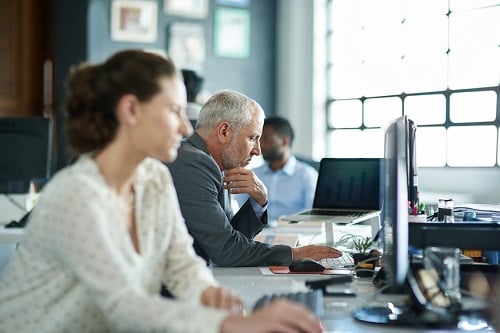 When Raj Lala realised the popularity and revenue potential of e-gaming, he was taken aback.
No longer do we live in a world where we buy a game, insert the cartridge and grab the joystick - gaming has significantly movend on. In 2019, it's a world of interactivity, buying weapons and boosters, and having stadiums filled to the rafters to watch two players go at it on Call of Duty.
In short, it's big business and Lala, president and CEO of Evolve, today launched the Evolve E-Gaming Index ETF (HERO), which aims to track the Solactive eGaming Index comprised of software companies operating in the e-gaming and e-sports sector. The ETF will be listed on the TSX.
Lala told WP there are 2 billion gamers in the world and manufacturers now have multiple sources of revenue. Importantly, the participants are not restricted to the stereotypical spotty teenager in their parents' basement.
Baby boomers are paying for their kids' "boosters" and "weapons" so understand the earning potential, while professionals are just as likely to have a weekend gaming session. Lala also highlighted his own mother as a retired lady who "I know spends more than six hours a week on Candy Crush".
He said: "It's not just those teens, it's the middle-aged, it's older people; it's a really big market. If you had asked me 10 years ago, would people fill stadiums to watch people play video games, I would have said no. That shows me how much interest there is in the space.
"League of Legends has more than 35 million people tune in – that's an incredible number. That's more people than watch the NBA Finals and the Stanley Cup, and it's not far off the Superbowl. Viewership is huge. This then leads to other ancillary revenue lines like media rights and sponsorship."
The fund includes heavyweights who own the manufacturers of some the biggest games in the world: the likes of Nintendo, Tencent (League of Legends, Fortnite, Clash of Clans); Activision Blizzard (Call of Duty, Guitar Hero, Candy Crush); and Take-Two Interactive (Grand Theft Auto, NBA 2000).
For investors and advisors, Lala said it was important to ensure there wasn't a large duplication of companies when compared to your S&P 500 fund, for example. Evolve found that this applied to only three or four of the 47 gaming firms in HERO and that correlation was not high – 50% to the S&P 500 and about 60% to the NASDAQ.
He said: "[HERO] could be an alpha generator but it could also be a diversifier. It's really an interesting space and there is a real business in it. When we back-tested the index, the last five years it's averaged almost 20% a year from a returns perspective, which is double the S&P 500."
He added the ETF will appeal to the baby boomers with teenage kids or a GenXer that's a gamer who can see the revenue going into these games.
"There are a lot of advisors out there that might have a single position in their portfolio – they might own Nintendo and Activision Blizzard and what I say to people, with our cybersecurity fund as well, is instead of holding one position, why not consider holding our fund and view it as a security so it becomes a proxy for that space."