Adrian LeRoy talks about his career journey, the challenges for young Black advisors, and how to create a more diverse industry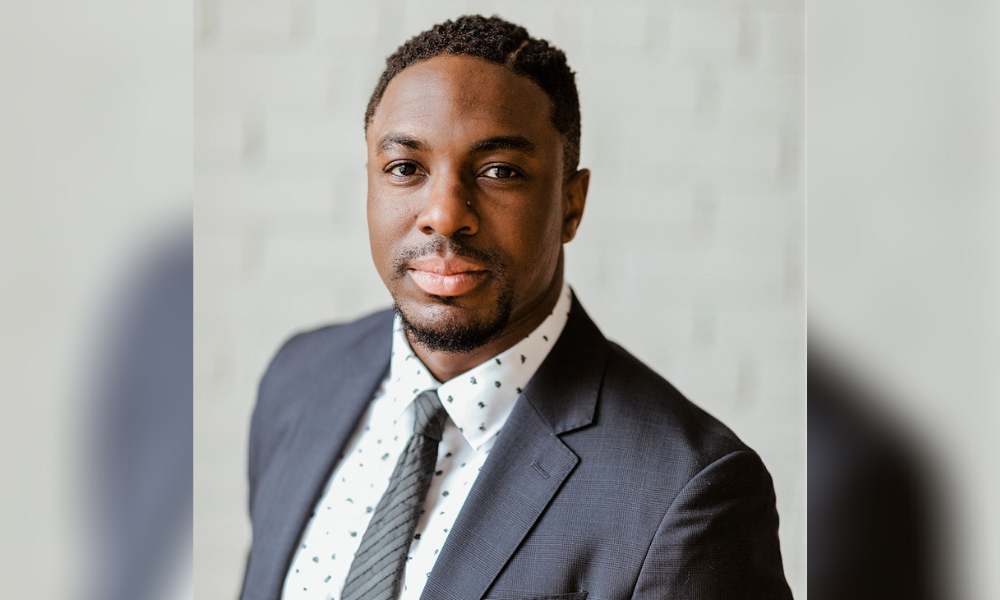 The path to a career in financial services is challenging for many who would choose to tread it, particularly among Black advisors who are still severely underrepresented in the industry. That's a fact that Adrian LeRoy knows all too well, and it helps him appreciate the abundance of support he's received.
"I'm extremely fortunate that I've had a ton of help along the way," said LeRoy, wealth advisor at LeRoy Wealth Management Group with Investment Planning Counsel. "I follow in a strong family tradition of assisting families to achieve financial peace of mind."
Supported by the roots of kinship, the seeds of LeRoy's wealth management career were sown at an early age through a summer internship working for Sonia LeRoy, a senior wealth advisor. At the time, he was a financial marketing assistant whose job included communicating directly with clients, client segmentation, and preparation of materials for client meetings.
"Although I didn't know exactly what being a wealth advisor meant, I was able to get an introduction and at least get a sense of what it entailed," LeRoy said. "I think that's what sparked my interest in the industry."
He didn't answer the call of wealth management immediately. From the mid-aughts until the early 2010s, he focused on soccer, following a promising youth and professional career that brought him to different clubs and even across the border into the United States. During his time in the NCAA Division 1 soccer league, he donned a jersey for Old Dominion University in Virginia.
"That's where I studied and earned my honours degree in economics," LeRoy said. "I think from the early exposure of my summers working in financial services, I subconsciously knew I wanted to pursue a career in the industry after playing soccer."
He became an advisor partnering with Investment Planning Counsel in 2015. In setting up his practice, he reconnected and became business partners with Sonia LeRoy, whose experience as a 31-year veteran of the industry has proven invaluable in her role as senior wealth advisor.
The clientele at LeRoy Wealth Management Group spans a respectable range of demographic groups. LeRoy has elderly clients in retirement who are predominantly white, as well as Black clients who make up the bulk of his younger client base.
"A lot of them are people I've either grown up with or spent time with through sports, whether it's through playing professionally or just through the sports community," he said. "I'm able to acquire those type of clients who have been athletes in the past and are moving on into their own second career as well."
Among older clients, LeRoy said that he's faced challenges with respect to establishing his credibility. In an industry where the average age is well past 50, LeRoy can easily be viewed as an inexperienced newcomer at 33 years old. And as a Black advisor who's relatively young, he may very well qualify as a minority within a minority, creating additional obstacles to building recognition and a respected reputation.
Those from the younger Black demographic, LeRoy said, are able to appreciate his perspective better because of shared experience. That makes it easier to do the hard work of cultivating financial awareness and literacy to help them reach their goals.
"I think no matter your ethnicity, people should know how to manage their debt, save money, and invest within what they can personally tolerate," he said. "I believe across North America, African Canadians and especially African Americans play a vital role in the economic establishment, but still lag in financial literacy. This may be one of the main reasons behind why there's a racial gap between white Americans and African Americans."
In educating his Black clients, LeRoy said he draws from his personal mindset of foundation and ownership: growth is a process that takes time, and it requires them to have the discipline to lay a foundation to reach the goals they set for themselves. For his part, LeRoy makes it a point to always listen to his clients, fully understand their situation, make sure they're fully educated, and provide them with a viable solution to their unique and complex circumstances.
"People often overlook the fact that it's a long-lasting partnership," he said. "Everyone experiences ongoing learning and improvement, including as advisors. It's important to be available to our clients, and with the Black community, we help them understand it's not just a one-time type of interaction."
A vital part of engaging the Black community is to have more Black professionals, which LeRoy sees as a continuing concern not just in financial services but in other industries as well. In the wake of protests and initiatives that were ignited last year, awareness is on the rise among companies and institutions, with even more efforts being undertaken to promote diversity and inclusion throughout the workforce up to the higher ranks of leadership.
But as important as corporate engagement and outreach is, LeRoy believes that Black professionals must play an active role. That means aside from providing their services advice to the community, they must provide an example that others can follow and aspire towards.
"We are in these fields. We can help," he said. "There should be an awareness that the onus can't just be on institutions or other places to do that. I think companies are starting to employ more Black advisors, though the numbers are still very low. Institutional help is welcome, but we can go a long way by showing the youth that there's a viable path in the financial services industry."