Older financial advisors who put a value on their business tend to forget one thing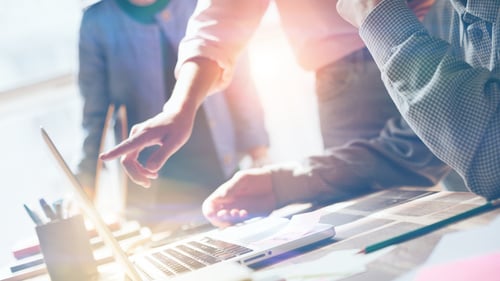 The financial advice industry is greying: estimates of the average age of Canadian advisors in recent years have consistently been above 50, with some as high as 59. Meanwhile, finding younger advisors to take the baton continues to be a challenge — and according to one view, it's because of an error in valuation.
"[R]etiring principals can over-value their firms to the point where successors don't want to take the reins," noted Matt Brinker, chief business development officer and head of acquisitions at United Capital, in a piece for WealthManagement.com.
Traditional metrics would value firms at a multiple of their current EBITDA, Brinker explained. However, that measure doesn't consider whether the principal is working with clients in their own age group — in which case, would-be successors would see a shrinking business.
Citing TD Ameritrade, he said 41% of new clients for financial-services firms will be Gen Xers or millennials within five years. Acquiring new technology and preparing new talent to deliver a new client experience will be expensive and could potentially upend the workflow throughout the practice. For firms that have not invested in backfilling its aging clientele or pursuing advisors younger than 35 who can better relate to next-generation clients, the work will be much harder.
"Firms in this position should seek a strategic partner with the scale and foresight to address the challenges [of ensuring a sustainable business]," Brinker said. Beyond having the balance sheet to attract next-generation talent, a great partner should help firms keep that talent by filling in other gaps in the practice.
For instance, they can provide technology that lets next-generation clients get fast answers on the go. A partner with the right marketing strategies can also help an advisory firm stand out in a competitive space saturated with identical designations and jargon-laden websites. And they should understand that clients value — and will pay for — dynamic advice in high-risk, high-complexity financial situations, particularly life milestones.
"[F]inding the right ally can give an advisory time and resources to build a bridge to the next generation of financial life managers and the clients they serve," Brinker said.