Industry veteran explains what's driving the industry's technology age and how advisors can take advantage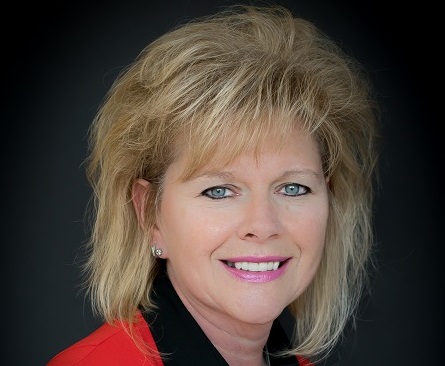 Earlier in her career, Donna Bristow learnt the minutiae of the industry, though mutual fund back office processing to trust accounting and portfolio management.
Now managing director for North American Wealth at Broadridge Financial Solutions, Bristow, an industry veteran of 25 years, fondly remembers working with clients during that time, which included a spell as head of operations at Scotia Investment Management. After that, however, her long-held tech bug bit hard.
These days she is charged with providing technology solutions in the ever-changing financial world. Also responsible for Broadridge's wealth assets, she is at the forefront of a new dawn for advisors, which includes leveraging digital cloud communications as much as lunch meetings to discuss portfolio options.
It's a new world order that Bristow said most advisors have embraced, recognising the robo hybrid model as not just crucial in terms of cost and efficiency but also in terms of getting information to investors through the channels they feel most comfortable using in 2018.
She said: "We have a lot of key technologies from the front officer where you are helping client prospecting and identifying new clients, to digitally onboarding them and then actually supporting them transfer in new funds.
"Then we're doing the middle and back office right through to digital cloud communications where we are moving from print and email to leveraging Amazon, Dropbox, Evernote and Google to facilitate all the communications to investors in the manner they want to be communicated in."
Bristow believes the lack of new advisor blood reflects the changing nature of the market place and that once it is redefined, fresh talent will emerge. She said this is the time of the "bionic advisor", where human expertise goes hand in hand with tech solutions that allow for scale and improved communication.
She said: "[It's about] leveraging technology to meet the new needs of an investor as well as managing more accounts in a more effective manner than they have in the past.
"It's about using a combination of robo or cognitive tech and having that available to an investor so they can do their own investing, but still know the advisor is there for questions and oversight as well as leveraging the technology so they can manage a larger number of accounts and portfolios in a more efficient way."
Bristow has helped forge Broadridge's partnership with Wealthsimple, which has resulted in them building APIs to allow an easy integration between the firms' technologies. She said that if a company wants to partner with Wealthsimple, the integration and conversion is now easy.
With all this technology literally at an advisor's fingertips, Bristow said it allows for more intuitive communication and provides the investor with options without feeling like they are being hounded.
She said building websites for advisors means they can tap into firm data and augmented Broadridge data, or some other market data, and reach out easily to investors.
She said: "The investor can come in and look at pieces of their website. The advisor is alerted on their iPhone – you know, Matthew came in and took a look at these thought leadership papers. You can then actually reach back out to them.
"You're not selling them anything at that point but the investor can see you are intuitive. It's a soft sell. The advisor hasn't picked up the phone and called anyone yet. The investor can choose what they want. They'll either say, gee thank you can we talk? Or thanks, but I'll do my own trading."
Related stories:
Advisor with an ace up his alternative sleeve