Before becoming CEO of Fundserv, Karen Adams held a variety of leadership roles around the world – and she learned that listening and understanding are key to both providing service and developing talent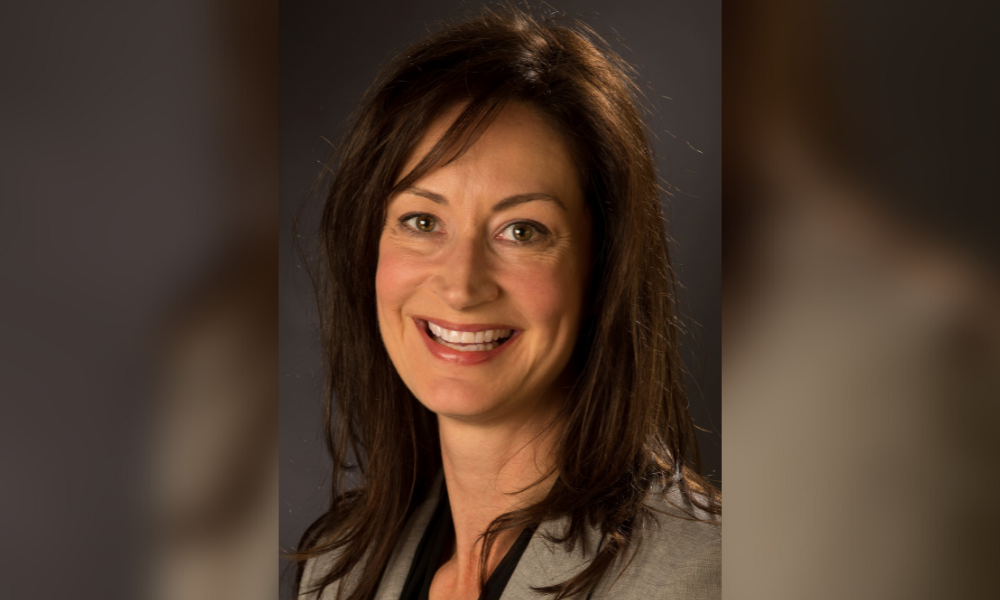 Karen Adams has had a remarkable journey to her current role as CEO of Fundserv. Originally from Toronto, Adams earned a bachelor's degree in mathematics and economics at Queens University, followed by an MBA in international finance at the University of British Columbia. After graduating, she set off across the globe, holding various positions with HSBC that took her to London, Dubai, Hong Kong, Beijing, Shanghai, Seoul and Mumbai.
That global experience gave Adams a unique perspective, prompting her to develop a leadership style that's based on developing relationships with each individual, listening and understanding to help them reach their potential. That approach goes well beyond her own team, allowing Fundserv to succeed in creating solutions for its members.
"Having worked in many different countries, people ask if I am an expert in multicultural leadership," Adams says. "I always say there is no such thing because that assumes you manage people based on their background. I have learned that people all want the same things: to develop our careers, give our kids a good future, etc. Managing people or a team is about one-on-one relationships – knowing an individual regardless of where they are from, what gender they are or what their background is. It comes down to understanding them individually."
When she returned to Canada, Adams spent time with the Alberta Pension Services Corporation before becoming CEO of Fundserv in 2017.
"I don't think you do math and economics and not join the financial services industry in Canada in some capacity," she says. "I think everyone sees the world through a unique lens – I studied economics, so I see it through a commercial business lens, and that is why I got into financial services."
Adams says she was drawn to the role at Fundserv because it was a change of pace from her previous experiences.
"Fundserv is a gem of a company," she says. "It was attractive after a long career of working with profit-driven companies – not that there's anything wrong with profit companies, but that is not the number-one priority at Fundserv. The number-one priority is to be this indispensable hub at the centre of the investment industry and to truly collaborate with everyone who connects with us and make it better for everyone. Profitability is important, but it is a different mindset to serve the industry. There is this collegiality in the industry … that is extremely attractive."
Making an impact
During her time at Fundserv, Adams has had the opportunity to work on projects that have left an impact on both her and the financial industry. One of the ones she's most proud of began this past year as a result of the COVID-19 pandemic.
"Serving the purpose we do, as this technology platform that connects people in the industry, one of the most exciting things has been listening to our members and responding with solutions," Adams says. "Early in the lockdown, we started Industry Forums, a space where members could connect on resolutions to common issues caused by the changing work environment."
From those forums, a common theme arose that has plagued the industry for years: the amount of paper required in transactions.
"We have a motto to 'axe the fax,' and we saw this opportunity where members didn't want their staff going into the office, but there are still physical cheques going back and forth," Adams explains. "We put in place, in just six months, Ad-Hoc Money Movement [A$M]. We responded to the industry and are in the process of replacing cheques, which I think is awesome. We launched in January and have seen so much volume. We think ultimately we are keeping people healthier by not having to travel into the office."
Another recent initiative Adams has been happy to spearhead tackles an issue the entire world is seeking to address: racial justice.
"We joined the Black North Initiative, a CEO pledge started by Wes Hall," Adams says. "We at Fundserv are passionate about it and thought 'What can we do?' I signed the CEO pledge to really engage all of our employees to do what we can. We are a small company, but every small company, every individual I think, needs to acknowledge the existence of anti-Black systemic racism and battle it. We joined but didn't just sign the pledge. We are taking it really seriously, looking at everything like being intentional about hiring practices, looking at our suppliers list, looking at the vendors that give us service, how we can look for Black-owned businesses, and the makeup of our board and management teams."
Agent of change
While she's proud of the strides Fundserv made in 2020, Adams acknowledges that it was a challenging time as a leader. Not only did she have to ensure Fundserv kept running efficiently as her team transitioned to working from home, but she was also filled with concern for her team members.
"I just worried about our employees, their mental health and if they would be OK," Adams says. "I like to see people, so I set up one-on-ones just to connect with them."
Moving forward, Adams says Fundserv's goals remain aligned with those of its members, and her team will continue listening and understanding what members need so the organization can evolve accordingly. She adds that she wants Fundserv to be so good at providing a secure and reliable service that members forget it's there – and she wants the company to continue to inspire change in the industry.
"It is sad that it took a pandemic to recognize the cheque issue and solve it," Adams says. "What we will do in the future is root out those things in the industry and not wait for a pandemic to ignite change. There is no reason we can't change. Change, like automation, will accelerate from now, and we'll do our part to keep it going."