After vastly accelerated digital progress, financial services firms face more challenges to thrive past the pandemic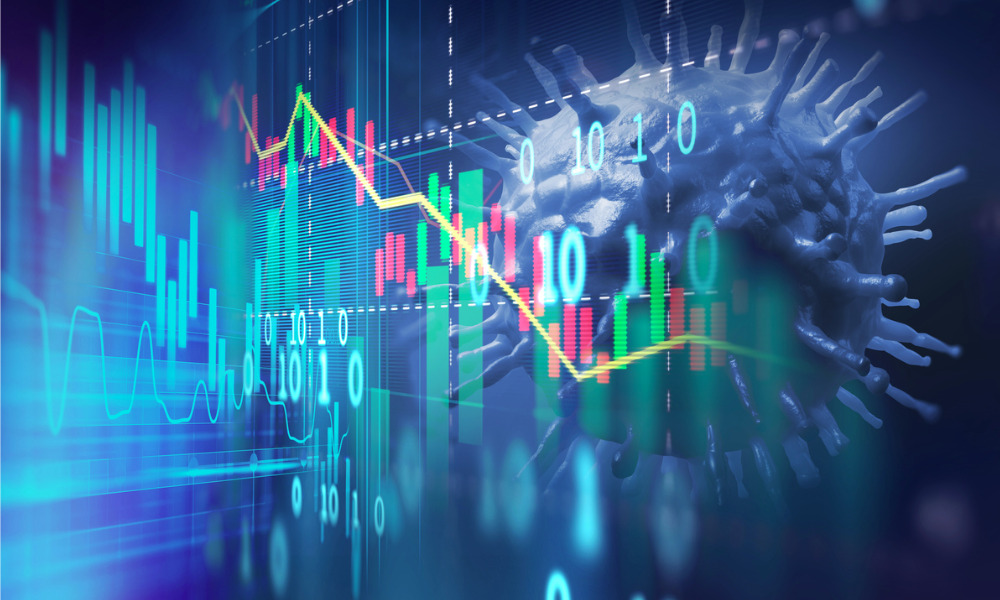 In a lot of ways, it might feel like everything has been in a virtual standstill ever since the first global wave of COVID-19 lockdowns and travel bans crashed in the first quarter. But for the financial services industry at large, 2020 has brought breathtaking technological acceleration – and there's no stopping it anytime soon.
At Appway's recent 2020: Obstacle or Accelerator for the WM Industry? virtual event, panelists from different corners of the wealth management world shared how the past year has marked an inflection point in their respective journeys toward digital change.
From the perspective of John Lane, head of Client Advisory and Wealth Planning Systems at Bessemer Trust, the initial order for everyone to work from home presented a crucial question: can a multifamily office whose 110-plus years of success were built on high-touch boutique service continue to develop and attract new business – without seeing clients face to face?
The answer came soon enough. "We all went home mid-March … At a monthly corporate communication meeting in April or May, our CEO announced that we had successfully onboarded a client without ever having spent a minute in the room with them," Lane said. "Fast forward to today on one of those same monthly meetings, we learned that one third of all of our new clients this year were brought on board virtually."
For Manuel Geitz, head of Transformation, Wealth Management Americas at Deutsche Bank, COVID-19 has been a very good test of how quickly an organization can adapt to a new environment. Given the company's multinational footprint, the transition to virtual teams and remote collaboration was relatively painless in many respects. But when it came to wide-scale adoption of tools such as e-signatures and digital workflows, the shift was decidedly swift.
"You see a bit of reluctance sometimes from the client and the banker to use new tools because it's a very high-touch environment. You're dealing with ultra-high-net-worth clients. You're dealing with sometimes clients that are already in retirement who might not be as tech-savvy," Geitz said. "Before, we were the guys trying to push new tools; overnight, everybody wanted to use the tools. All of a sudden we were very, very popular."
Paul Kalinowski, director of Digital Wealth at iA Wealth, shared how the pandemic has highlighted the emphasis the difference between positioning and execution amid a disruptive environment. Caught in the middle of a multi-year technological revamp, the Canadian wealth firm was well positioned with a strong strategy and a clearly defined roadmap; its execution challenge lay in getting through the stages of its digital transformation.
"We obviously had our best laid plans at the start of the year," Kalinowski said. "And then we have to add to that … we had to accelerate things."
As the firm recalibrated its development roadmap, iA Wealth was able to deliver more than it had initially committed to. A large part of that was due to the organization's focus on bringing in and retaining great talent over the past couple of years, which meant having accountable leaders to lean into and solve problems as they arose.
"We've also had great success from external partnerships, like the team we have in from Appway," he said. "Because of that, we've been able to assimilate, add to what we have and continue to keep working forward."
While successful vaccine candidates have been confirmed and early rounds of vaccinations against COVID-19 are under way, the financial services industry shouldn't expect to regress from its digital journey. As Cheryl Nash, CEO of Tegra118 noted: "We have a huge opportunity in front of us to really change the trajectory of how our clients are managing their wealth."
Nash, whose company spun off from Fiserv just weeks before the first widespread COVID-19 lockdowns, said the need for front-office capabilities through client and investment portals has surged over the past year. Strategy-driven data collection and analytics, powered by AI, have also grown in importance, particularly as clients of wealth firms demand a personalized experience akin to what users of Netflix have grown accustomed to.
"Financial literacy is just the biggest focus area for our clients," Nash said. "Fintech platforms like ours can enable advisors to serve as financial educators, giving more visibility and targeting strategies to their clients' long-term goals.
And as wide swaths of the global population maintain their work-from-home ways even past the pandemic, they can only become more discerning and sophisticated virtual consumers. For financial services firms, that means resolving an important point of tension.
"The challenge is that organizations tend to see operational functions in terms of narrow, siloed or discrete processes, whereas the client expects a seamless digital experience," said William Trout, head of Wealth Management at Javelin Strategy and Research. "Integrating the different functions on the technology value chain, whether it's rebalancing, reporting, or KYC, AML, and all that has to happen to get the client on board, is just critical."
To enable that transition, Trout said firms should consider the use of digital tools and resources such as cloud technology, robotic process automation, APIs, and analytics to anticipate and respond to clients' needs accordingly.
Focusing on asset managers, he noted that the traditional wholesaler model of sales will be hard to execute in a digital world. That means sales will increasingly rely on digital marketing undergirded by engaging, educational content, as well as the need to meet clients where they are, including on social media.
"Some of the trends we're anticipating relate ultimately to scaling the proposition to be more focused on not just investment management or portfolio construction, but the whole of client needs, including protection, cash, and the whole of the client balance sheet," Trout said.
The financial industry is bound to be fatigued after a nine-month digital race against COVID-19 disruption. But as summed up by Andrew Besheer, head of North America at Appway, that doesn't mean they can afford to rest next year.
"2020 was not an obstacle, but it was an accelerator to change," Besheer said. "We've seen conditions that have taken away some of the prejudices people have held against that change, including those among field forces. Whether we're willing or not, we'll have to accept that some changes will only continue to accelerate as we get into 2021."