New appointment on why investors should own a small piece of Ethereum in their portfolio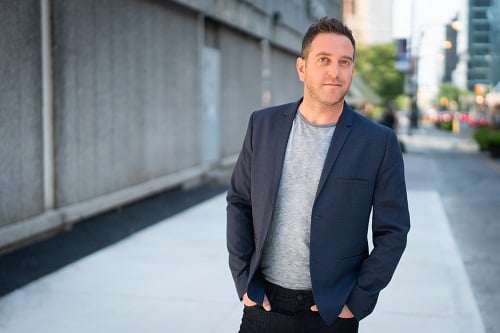 Brian Mosoff was there when Toronto's crypto community consisted of a few guys in a bar sinking beers.
Now he's landed his "dream job" as CEO of one of the most backed blockchain enterprises out there.
Mosoff this week joined Ether Capital to spearhead the next phase of the Ethereum ecosystem development as a part of a leadership overhaul that also featured Stefan Coolican being named president and CFO.
Toronto-based Ether Capital was launched in January with backing from OMERS, Som Seif's Purpose Investments, Citizen Hex and L4 Ventures. Ethereum's blockchain platform is designed to have applications built on top of it, with Ether the system's unit of payment.
For Mosoff, a lifelong technologist who was asking his parents for triple AAA batteries to work a microphone as a toddler, the job is the culmination of an obsession sparked by a bitcoin white paper in late 2012.
He believes the job is a real opportunity to educate retail investors and advisors that this technology will be web 3.0 and not a fad that is plummeting into oblivion as some recent reports have suggested. He explained that after Bitcoin launched the world's first blockchain and invented cryptoeconomics, Ethereum took those concepts one step further and created the equivalent of a generalized operating system for the new version of the web. If Bitcoin is a calculator, he said, then Ethereum is a computer.
He said: "I think there has been so much volatility in the last few months and irrational exuberance that people think this space is dead right now.
"But I think the opportunity here is to make people realise this is still early days in the crypto world and that this is more than just a currency. People look at bitcoin and think of it just as money. I've been around it for five years and understand the technology and am in contact with developers all the time and we see this as the future of the web. This is going to be the next iteration."
Mosoff stressed that Ether Capital is the only place where investors can buy Ethereum in a safe and secure way through a registered account.
He said the clinching factors for investors weighing up whether to own a piece of Ether Capital should be the extensive development going on behind the scenes. He urged people to forget the day-to-day volatility in the space and allocate a small part of their portfolio to a technology that in six to 18 months will explode into life and be able to support hugely popular applications.
"The answer here is developers," he said. "Ethereum right now has the brightest minds in the space working on it. [With] issues like scaling and technical challenges, it needs developers and great minds and they are flocking to Ethereum."
He added: "I don't care about to day-to-day volatility and I think what's tricky for retail investors and advisors to wrap their heads around is to forget the day-to-day price; this is a long-term play. This is a piece of everyone's portfolio that should be 0.5% or 1% with a 2-5 year outlook.
"Be a part of the technology they are building because if they pull this off, the potential reward is massive."