iA Securities president John Kelleway is drawing on his own experience as an advisor to help improve the client experience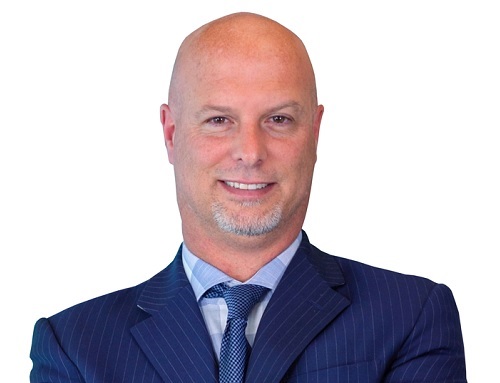 While there's sometimes a disconnect between senior leadership and workers on the ground in larger organizations, that's not the case for John Kelleway, who was appointed president of iA Securities last October. Kelleway's journey has included a variety of roles, but the most valuable might be his time as an investment advisor. He often finds himself drawing on his one-on-one experience with investors.
"Being an advisor has been a tremendous benefit," Kelleway says. "I feel that I understand the challenges facing advisors and have a real appreciation for the end-client experience – this is something I've always enjoyed."
While studying business management at Centennial College in Toronto, Kelleway began working for the BMO during breaks from school. After graduation, he was offered a full-time position and was placed in the bank's management intake program.
"It was interesting because I had a different job every 20 months," he says. "I was a specialized lending manager, branch manager and area manager, among other things."
As a branch manager, Kelleway experienced the client relationship firsthand and imparted the importance of that relationship as he trained other advisors at the bank. In 1998, he took everything he had learned and became an investment advisor himself, starting a practice with DundeeWealth. It was there that he discovered one of his greatest influences.
"When I was looking at various independent firms to join," Kelleway says, "what drew me to Dundee was the Goodman family and their sterling reputation as advocates for independent advisors and the entrepreneurial channel. I had the opportunity to work with Ned and eventually David Goodman and some of the other industry leaders around the Goodman family. That was a strong influence as I went into the independent side of the business."
Kelleway found great success during his time at Dundee. After assuming a senior leadership role, he helped the firm triple its book of business before it was acquired by the Scotiabank. After Dundee transitioned to HollisWealth, Kelleway became part of the senior management team. That carried over when HollisWealth was acquired by iA Securities, where Kelleway became senior vice-president and head of national sales.
Enhancing the client experience
Now, as president, Kelleway is focused on three main initiatives for iA Securities. "The first is working on alignment and integration of all the companies iA Financial Group has acquired over the last seven years to create a unified platform," he says. "Second is getting all of the businesses under the iA umbrella to work more closely together, instead of in their individual silos. Finally, I'm also focused on raising awareness about iA at the corporate level and through our advisors. Our wealth division – IIROC and MFDA – has over $82 billion in assets under management, and I don't think people realize we are one of the largest non-bank wealth managers in the country."
By accomplishing these initiatives, Kelleway hopes the firm can optimize the client experience while also becoming a leader in the independent space.
"I think it all comes down to the end-client experience and enabling advisors to expand on that experience," he says. "We offer the tools and technology to help them do that. We are, in fact, aligning our independent structure with an entrepreneurial mindset and continually evolving it to line up with changing regulations and technology."
A few of the steps iA Securities has taken toward enhancing the client experience include investing in new tools and platforms that improve back-office and administrative support, as well as incorporating third-party offerings to deliver clear and easy-to-read client account communications. The company also has regional management groups dedicated to helping advisors grow their business on many levels – everything from transitioning to a fee-based model to providing marketing support across all channels.
iA also takes pride in the depth of its research offering, which gives advisors access to research from more sources than any other independent dealer. iA's in-house analysts cover everything from mutual funds and ETFs to individual stocks, and advisors can also leverage external research content from a variety of sources.
On top of its ongoing investment support and services, iA Securities hosts an annual Year Ahead Investment Conference, inviting its advisors from across the country to come together to discuss themes for the coming year.
The independent advantage
Many of these initiatives stem from Kelleway's own experiences. His background as an advisor and in other client-centred roles has kept him well versed in the state of the financial planning industry and, more importantly, focused on the value of independent advisors.
"Time and again, I've seen the extent to which investors benefit from working with independent advisors, who, in effect, function as small business owners with a vested interest in their clients' success," he says. "Our advisors are committed to creating mutually beneficial long-term relationships. In fact, it's not uncommon for advisors to have clients for 20, 30 or 40 years because they develop personal relationships, which go beyond product sales to encompass lifestyle goals … from owning a home to raising a family, starting a business, saving for retirement and creating a legacy for the next generation."
Kelleway adds that independent advisors' unbiased approach is invaluable from a client perspective. "They're able to be impartial in their advice," he says. "Banks can do a great job, but sometimes there is a conflict of interest that you simply don't have on the independent side."
iA Financial Group celebrates 127 years in business in 2019, but Kelleway remains focused on growing for the future. He notes that iA has always had a culture of supporting independent advisors – and that's not going to change.
"An important part of the story is we want to become a larger, scaled wealth platform," he says. "We think we can take a leadership role in the independent space, particularly given our vision to be a leader in creating and preserving wealth for individual Canadians working with independent advisors."