TD Wealth's Dave Kelly outlines how expectations for financial advisors have evolved, especially in the high-net-worth segment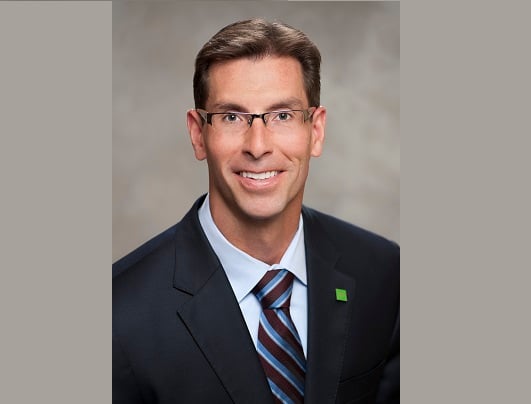 IT'S NOW been a year since
TD Bank
rebranded its wealth management business as
TD Wealth
Private Wealth Management. In doing so, the bank has emphasized the need for holistic planning for the high-net-worth segment. According to Dave Kelly, senior vice-president of
TD Wealth
Private Wealth Management, this approach has proved a great success so far: The division added almost $12 billion in new assets throughout 2016, representing growth of close to 50%.
"We exceeded all our new asset, earn­ings and new client goals for the year," Kelly says. "We had a number of months where we exceeded $1 billion in net new asset growth. It was a phenomenal result, but I expect to eclipse that this year. Our value proposition for our clients is so much stronger."
A graduate of the University of Guelph, where he studied management economics in industry and finance, Kelly moved to TD Waterhouse from CIBC in 2007. He oversaw TD's Private Investment Counsel business from 2008 to 2011 before becoming presi­dent and national sales manager of TD's full-service brokerage, Private Investment Advice.
Today his remit extends to the full TD Wealth smorgasbord, which took on even greater importance last January when the firm's brokerage joined with its private banking, investment counsel and trust busi­nesses. Kelly looks back on TD's decision to marry its Private Investment Advice and Private Client Group divisions.
"From an external perspective, it was really about making sure the marketplace knew TD was serious about doing something different in terms of how we serve high-net-worth Canadians," he says. "From an internal perspective, it was important because we had two legacy organizations, each with a storied history. Moving to a new name that was neither one nor the other represented a good way to get the two teams focused on a new journey together."
Client customization
Wealth management, of course, is dependent on the needs of a particular investor. Someone with more than $1 million in inves­table assets will have different needs than someone with a $100,000 portfolio. TD Wealth's restructuring reflects that; the firm now makes a clear distinction between who serves which client – financial planner or investment advisor.
"For us, the difference is about who they serve and how they meet clients," Kelly says. "At TD, our financial planning team is resi­dent in the branch network. They are focused on meeting the planning needs of the mass affluent client: $100,000 to $750,000."
An investment advisor, on the other hand, will go into much greater detail regarding not just the what and how much of investing, but the why.
"In the high-net-worth space, the strategy is to focus on a broader discovery conversa­tion with clients," Kelly says. "We have been doing a lot of work in behavioural finance to help our advisors and clients have a better understanding of the financial personality profile of a client. In the high-net-worth space, you have a heightened need for estate planning capability and tax planning, so we bring that all to bear for those clients."
Clients in the HNW segment also have a lot more to lose should a shift in the market occur. Opinion is divided on whether 2017 will see a correction, but regardless, it is the advisor's role to ensure that risk is mini­mized. For TD Wealth advisors, this increas­ingly means looking to alternative strategies, Kelly says.
"We consider ourselves to be stewards of our clients' hard-earned capital, rather than trying to dramatically outperform the markets by taking on more risk," he says. "In the current market, we have been working very hard on mitigating risk – one is interest rate risk in the bond markets. We have been thinking more about alternatives, less correl­ated assets – market-neutral hedge funds, real estate and private equity."
Human capital
When TD Wealth Private Wealth Manage­ment launched 13 months ago, the bank announced plans to add 130 investment advisors by 2020. Not forgetting its mass affluent clients, it also revealed plans to hire an additional 275 financial planners for its branch network over a two-year period. That was welcome news for an industry that has suffered substantial job losses in recent times. In Kelly's view, the arrival of new blood is essential for the firm's growth ambitions, and it is already well on the way to meeting its targets.
"Across all teams in private wealth management, we brought in 45 new positions for investment advisors and wealth advisors last year," he says. "I think it will be similar this year, but it will depend on market condi­tions a little bit. Certainly our long-term goals are the same, and that is to continue to win market share. The only way to do that sustainably over time is to grow your advisory sales force."
Another significant change since TD's wealth operation was reborn is the finaliza­tion of CRM2 last July. The implications of the new reporting standard are only really being felt now as investors receive their first year-end reports, so it remains to be seen how far-reaching the new standard will be for the industry. In Kelly's view, it's a step in the right direction.
"This is absolutely the right move," he says. "Transparency is terrific for clients. For advisors who run great practices, it is the best thing that has happened in the industry, certainly during my career. While there is some anxiety over how people will react to the information, our team is prepared. It is a big part of why we went with the Private Wealth Management brand and focused on the high-net-worth space."