Founder of leading digital investment platform on why this is the best time to be an investor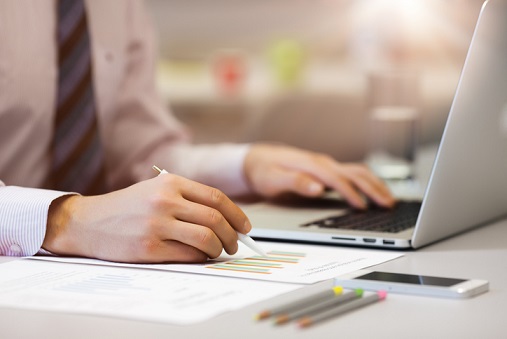 Randy Cass was enjoying some career diversification as host of BNN's Market Sense.
But while the 4pm start time was a bonus and interviewing "cool" industry figures a buzz, he wasn't satisfied.
Having already founded and sold fintech company First Coverage back in 2011, he took a long, hard look at the investment landscape and concluded that no one was trying to "make the industry better". The seeds of Nest Wealth were planted.
Founder and CEO Cass said: "Originally we rolled out the first digital advisor in Canada and then realized that the solution of convenience, transparency, lower cost, and better service and solutions for the advisor and the individual would apply not just to us but to every financial solution across Canada and in the future globally.
"It just seemed that it was too big an opportunity and obligation to pass up. So Nest Wealth was started with the mandate initially to make the end investor better off, but to do that you had to make the industry step up and be more efficient and economical. That's kind of how we moved the company from 2013 to now."
Once the prospect of investment digitization had lured Cass away from the media and back to the coal face, he set about his altruistic mission: to use these tools to make the industry a better version of itself.
The company now employs 45 people and has partnerships with heavyweights such as National Bank. It offers three main products, Nest Wealth Pro (for firms), Nest Wealth Plus (for advisors) and Nest Wealth Work (an RRSP product for employers), and has an average client of 47 years old with an account worth about $170,000.
"We have never believed this is a millennial story," Cass said. "This is a shift within the industry. Our data backs this up."
Instead, the digital platform concentrated on its values and what Cass refers to as the holy trinity: sophisticated advice; increased convenience; and more transparency. He believes these make it the best time in history to be an investor.
He said: "Think about it, for $20 a month, you can come to Nest Wealth, have a sophisticated portfolio created for you that reflects your customized situation, get it diversified and managed properly, have a fiduciary relationship with someone who is there to talk to, and have full transparency into how much you are paying, what the performance is and what's going on in the portfolio on a daily basis.
"Everything I just mentioned there is completely new and never been available before for a Canadian investor at that asset base.
"So I have to believe if it was any one of those three things by themselves, it wouldn't be enough to pull people in. But put them all together and you have access, plus sophisticated advice, transparency in the entire process and the convenience of being able to do it whenever you want. I'm hard-pressed to think of a downside to the Canadian investor there."