Kathrin Forrest from Sun Life tells WP about her rapid rise from grad school student to portfolio manager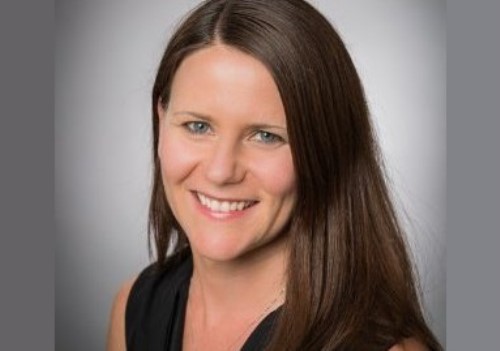 When Kathrin Forrest moved to North America from Europe for graduate school, entering the financial services industry was not part of the plan.
Forrest trained as an economist and took a lot of history and politics classes with a view to going into the foreign service, but then she came across the CFA program. Forrest was intrigued by the course content so signed up and ended up enjoying the curriculum. Half way through the course, in 2004, Forrest applied for a job at Sun Life. She was offered a role as an investment solutions analyst in group retirement services and is still working at the company today.
Forrest later joined Sun Life's International Investment Centre (IIC) where she was a lead consultant for investment manager research, monitoring and search activities for
Sun Life Financial
globally.
"My initial jobs in the industry really helped me build a foundation around the competitive nature of the field, but also how that fits into what clients are looking for and how that is evolving through time," Forrest says. "It was a good foundation and took me into a consultant function internally for our various product platforms. I then moved into product development and product strategy on the institutional side, which was a lot of fun as well."
Although Forrest describes that role - assistant vice president, product and strategy – as "exciting", she did feel it diverted her away from what interested her most: the end customer. In a move that enabled her to work more closely with clients, in June 2016 Forrest took on a portfolio manager role, where she is responsible for the portfolio management duties for the Milestone funds and underlying fund manager oversight for the Granite Target Date and Granite Target Risk funds. She also leads the risk management function for
Sun Life Global Investments
multi-asset funds.
Throughout her time in the industry Forrest believes there has been only one constant: ongoing change. "The industry has changed across all dimensions," she says. "Markets are changing all the time and we've seen a huge change following the financial crisis in terms of market structure, monetary policy and regulation. There's also been a big change in terms of demographics and technology has also had an incredible impact, not just on the broad economy but on how we deliver financial services."
Forrest has worked through some challenging periods in the industry, but believes the current environment is right up there in terms of obstacles. The biggest challenge today, Forrest finds, is delivering on client expectations in the current environment of challenged returns. "It's not like our retirement income needs have changed or our corporate targets have changed, so how do we make all of those work in the new market environment?" she says.
"From our perspective, we need to think about making the portfolios work very hard across different dimensions. That's the breadth of the asset allocation, how we use active management and how we take advantage of shorter term market opportunities, all in the context of trying to meet our return targets without taking on too much risk."
Forrest puts her rapid rise down to strategically creating and following goals but then also having the bravery to take unplanned opportunities when they present themselves. "It's been a really exciting journey and I've been incredibly fortunate to have the opportunity to wrap my mind around a whole bunch of different things," she says. "It's also hard to understate the importance of personal relationships. The whole industry is built on trust. If you are lucky enough to find people with mutual trust where you share the same vision and values – grab that opportunity."
Related stories:
CIBC announces major management shakeup
Is it all doom and gloom for investors?