Fintech platform's leaders explain how they've created end-to-end efficiencies that can turn burdensome smaller accounts into money makers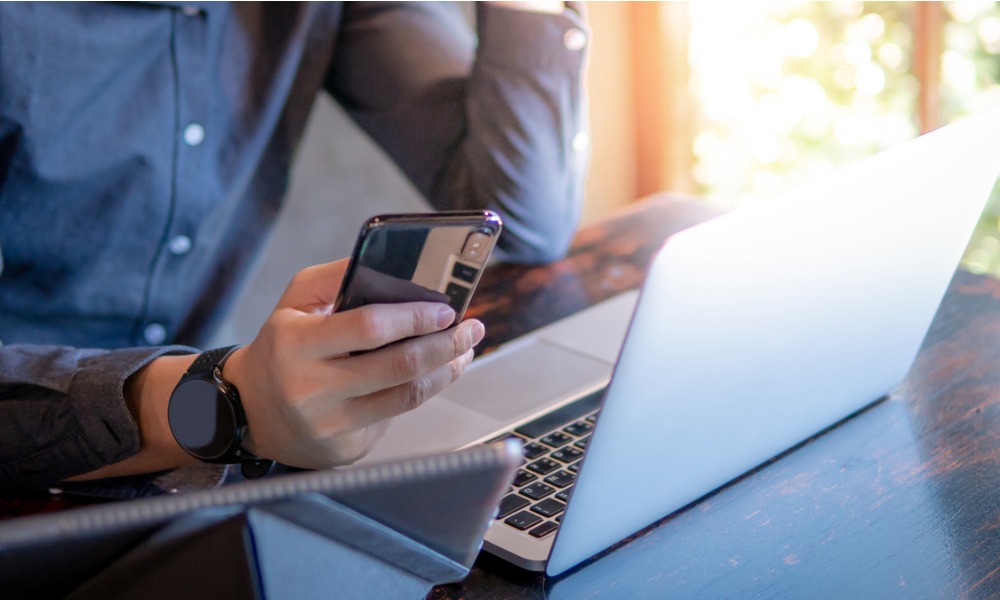 In the eyes of one FinTech designed to support dealer services, the tough economics of serving lower net worth clients has left a huge chunk of assets underserved by advisors. They're working to change those economics and give advisors a chance to grab that market.
Leaders from Agora Dealer Services explained how their platform uses automation of time-consuming backend tasks to free up time for advisors to focus on client service. As well, they say their platform will free up resources for the backend dealer office creating profitability out of small accounts that might otherwise appear burdensome for a business. Their goal is to give advisors and dealers access to a market outside the high net worth and ultra-high net worth pies it seems everyone is trying to grab a slice of.
"We really think that there's been a big gap in service between the mass market, smaller account sizes, and higher net worth clients" Agora Dealer Services Holding Corp. CEO Paul Morford says. "We've really been focused on being able to create this capacity for advisors to be able to bring that that full experience to the average investor."
Morford and Agora Dealer Service Holding Corp. COO Jeff Thorsteinson explained that the way the industry has been set up to this point advisors are all incentivized to chase the same high net worth clients. Accounts smaller than $250,000 have historically lacked the scale to be affordably managed by an advisor and their dealer. Basic processes like client onboarding had required so much paperwork, and were so prone to errors, that the time invested on a small account wasn't worth the fees it generated. By automating those legacy systems, taking that example of client onboarding paperwork from a hours long process to a task that takes minutes, changes the calculus around those smaller individual accounts and opens advisors up to a new wealth of opportunities.
"The case we want to make to advisors and dealers is that there's hundreds of billions of dollars of average client assets out there, that are really underserved," Thorsteinson says. "They've been underserved because of the way the markets work. But now, we can overcome the issues of legacy systems, and the economics of those accounts."
In addition to making smaller account profitable, Thorsteinson says that taking on smaller accounts from younger investors will set up an advisory practice to benefit from the looming generational wealth transfer. It also improves access to planning for clients, as advisors prove their value by setting their clients up on firm financial ground to grow and invest more later in life. Thorsteinson and Morford both agree, though, that the old model of paper processes raised account costs to a point where most of those lower net worth accounts weren't profitable. They say their platform can solve that.
Understanding that client service and backend operations involve so many systems and workflows, functioning intermeshed like gears, the Agora team didn't want to just replace one of the gears. Instead, they've built an end-to-end system that automates the process from advisor to dealer through fund companies and back, realigning them and connecting them electronically.
Morford stressed Agora's innovations on the back-office side, an area he says has been often overlooked by fintechs offering services for advisors. Their system is specifically designed to drive down costs and introduce revenue for the back office on a per account basis. They can take an advisory book of smaller accounts from a back-office burden to a source of meaningful profit.
As with so many practice management support platforms, the Agora team have seen their service go from beneficial to essential during the COVID-19 pandemic. Automated onboarding is not only faster than in paper, but it can be done remotely, allowing advisors to keep growing their businesses despite the raft of new challenges posed by our current reality.
Morford and Thorsteinson say, though, that they did not build their platform for a pandemic, they built it to serve advisors in the long term, give them access to a new avenue of opportunity and free advisors' time so they can focus on direct client service which, for so many, was what got them into the business in the first place.
"Our job is to be the duck's feet, paddling underneath the water, making all the meaningless stuff that has to happen, happen," Morford says. "The advisor can sit there calmly and work with their client and do what needs to get done."