Nicholas Cup shares how he helps clients find the right path — and stay on it, no matter what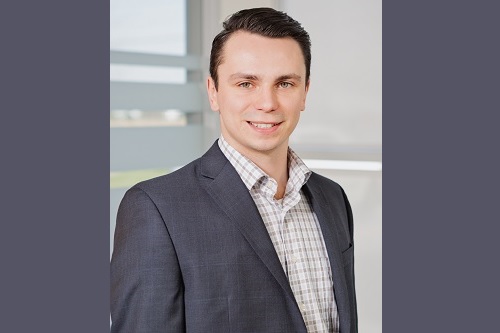 As a child, Nicholas Cup was fascinated by two things: the movement of money through the stock markets, and people's personal stories. For years, he was a student and a listener — and eventually he realized that he wanted to be part of it all.
"I'm curious to know about people's goals in life, their struggles, triumphs, and life strategy and see if there is a way I can help them achieve their dreams," said Cup, who now works as a financial planner at Assante Capital Management Ltd. "Being a financial planner allows me to combine these two fascinations of mine and make a career out of it. I don't think a job gets much better than that."
An integral part of Cup's job is to give clients clarity. That means translating their personal goals into quantitative financial objectives and timelines, and mapping out the most efficient way to reach them. "I just think that's really cool," he said. Cup likes this approach because it aligns with his philosophy on objective advice.
Celebrating our industry successes in the wealth management industry
"There are very few subjective constraints that are factored in at this stage of the plan. It's simply what needs to be done to achieve what they want, very black and white, no BS or industry buzz words — just the maths and the cold hard facts," Cup said. "Then, together, after factoring in some logical subjective constraints, such as risk tolerance, we design an investment portfolio that will get you where you need to go."
Although there are many fulfilling and gratifying moments in the profession, Cup said there's one particular thing he derives the most satisfaction from: helping clients experience a "lightbulb" moment, where they determine if they need to change — and what they should do —to achieve their financial goals. "The fun part for me as a financial planner is telling them their options on how to get there along with the recommended execution strategy," he said.
To consistently get to that stage, Cup said he adheres to one core principle: being transparent, staying honest, and doing what's right for the client. "My job is to provide clients with information and guidance and put them in a position where they can make an educated and informed decision," he said. Putting his clients' interests first is a crucial part of his early success.
Upholding client interests can be a delicate matter, especially when it involves balancing two competing needs: returns and protection. But when it comes to a recently popular trend, Cup is unequivocal with his advice.
"Over the last two to three months or so I've probably been asked daily about my thoughts, recommendations, and so on about some crypto currency," he said. "My answer is the same today as it was a few months ago, and probably will be the same long into the future – Stay away and stick to your plan."
Cup cites the unregulated nature of many cryptocurrency exchanges to explain his caution. A lot of voices have spoken out on the possibility of theft on non-secure trading platforms, but he focuses on a lesser discussed, though no less important, consideration. "What if your 'investment' went to fund an organized crime group that specializes in child trafficking or drugs?" he said. "I don't think I would be able to sleep well knowing that."
And just as Cup's conscience keeps him on the right ethical path, he now does all he can to protect his clients from undue financial distractions — no matter how tempting they may seem. "I invest my clients' money prudently based on their long-term financial objectives, and according to the guidelines of our financial plan that we created together," he said. "It might be boring, but it works very, very well long-term."
Nick Cup is a Financial Planner with Assante Capital Management Ltd. ("ACM"). ACM is a registered investment dealer, is a member of the Canadian Investor Protection Fund and is registered with the Investment Industry Regulatory Organization of Canada.
Related stories:
Guiding clients beyond stock-market bets
Steadily rising through the world of wealth management