Portfolio manager on grafting in his 20s, providing value and the challenges of fee compression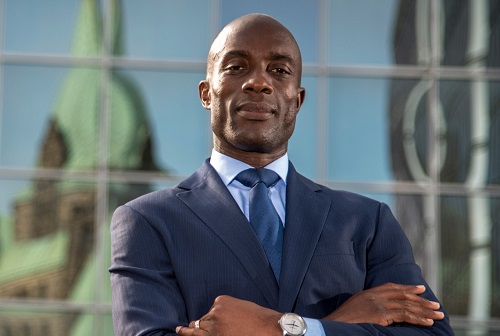 Duane Francis admits a successful career in wealth management was not always on the cards.
In his 20s and fresh out of university, the Ottawa-based discretionary portfolio manager joined Investors Group in 1997 and started trying to build a business. It was a reality check.
Working seven days a week and late into the night, Francis grafted hard to establish his reputation despite numerous rejections.
But more than two decades later, he's flying high, leading his team at Capital Wealth Architects - Mandeville Private Client. He credits colleague and branch owner Michael Prittie, who he met as a teller at CIBC and who hired him at Investors Group, with providing a guiding hand.
Francis said: "I didn't think I'd still be in the business to be honest with you. The first three years were tough. It was a challenge; I was young and I didn't grow up in Ottawa, so I didn't have a captive audience and it was a lot of hard work in the first three years.
"But Michael Prittie told me that if you stick in there for three years like any business and do what is right, not what is easy, you'll be successful."
A father of three sports-mad boys, Francis, 47, has ambitions to keep growing his business, albeit with the right staff and the right clients.
He is part of the Mandeville network and promotes its "true diversification" strategy of mixing traditional assets with private strategies. It's an approach that Francis believes dampens volatility and provides potentially higher returns.
He said fee compression and the burden of compliance are the major challenges in the current environment and while "sometimes the pendulum swings too far" with the latter, he believes fees only come into play if clients feel they aren't getting value.
He said: "If someone doesn't see value in the advice they are getting, the fees become an issue. If they see value and the fees are in line with the other brokerage firms or portfolio managers or whatever you want to compare it to, then they feel they are getting value.
"I'm not saying we do everything perfectly but, for example, I don't mind paying for my car. I know it's more expensive but I feel there's value for it. If there wasn't, I wouldn't pay it."
Francis said his practice cultivates a family office feel, offering in-house tax services, nine seminars a year and a host of children's and charitable events as well. He brings in lawyers and accountants as part of the "one-stop shop" with no extra fees layered on top.
He said: "We're not nickel and diming you, we believe that we add value that's not just investment related."
As a former fully commission-based advisor, he added that communication with clients is crucial and that his philosophy on this means he believes embedded commissions are not an issue as long as they are clearly explained.
He said: "Advisors need to get paid but is there value in what you are getting paid and are you communicating that to your client? That's the real issue that people are concerned about."
Follow WP on Facebook, LinkedIn and Twitter