Advisor, 33, has already transitioned a successful business to a new firm and has 'big goals' for the future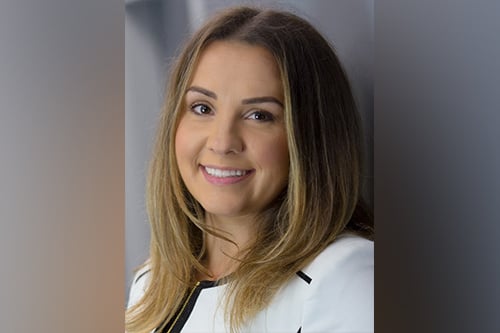 Ambitious young advisors face numerous hurdles as they attempt to get ahead in the industry.
But for Iwona Nicastri, she is already making her mark at just 33 years old. A mere pup in the financial advisor world, she is at an age where most professionals are still trying to establish a basis for their practice.
Nicastri, however, has already transitioned a successful business to a new firm. After a decade at a Richmond, B.C.-based company, Nicastri bought her mentor's financial planning division in 2017 and moved to Precision Wealth Management in Parksville.
She told WP: "I took a leap of faith when I purchased the financial planning division and moved my practice from Richmond to a small town on Vancouver Island.
"I successfully transitioned 99% of my clients – more than 200 households – which included a dealer change, which was a paperwork nightmare. I moved most of my clients to a fee-based platform and ultimately saved them fees."
By making the move, Nicastri has grown her practice and has been able to provide more products and services. "Our team has big goals, and I'm looking forward to helping achieve them," she said.
Young advisors have to work hard to break through barriers and Nicastri points to having to navigate through the different advisor channels - banks, brokerage firms, financial planning only, and independent dealers versus MGAs.
She said: "There are so many options. Where you hang your hat is critical and it may take a few different tries to find the right fit."
Nicastri urged young advisors to take their time in choosing the right channel. "Find a mentor in the industry and do a lot of networking with other advisors in different distribution channels and firms. It's hard to survive on your own – find a good team that will help support your business and help you grow."
The mom of two is rightfully proud of the progress she has made and has a five-point plan on what she believes a good young advisor should do:
1, Always put the clients first - their needs are more important than the latest and greatest product;
2, Understand a client's emotional and psychological approach to investing;
3, Holistic planning is central – give advice after knowing all the client's information about their finances, family dynamics, goals and dreams;
4, Be independent and have the ability to give advice and options with many institutions and products versus being tied to one;
5, Have a variety of products and services at your disposal. Understanding and offering many different products and services helps ensure you will have something for most people and if a client's needs or risk tolerance change, you can have alternate options for them.
She added: "Wealth management is about so much more than just money. It's about your past, your present and lasting financial security for your future. It's about protecting and growing your wealth, while giving you the freedom to follow your dreams."