Greg Lagasse from EdgePoint Wealth Management tells WP how romance led him into the industry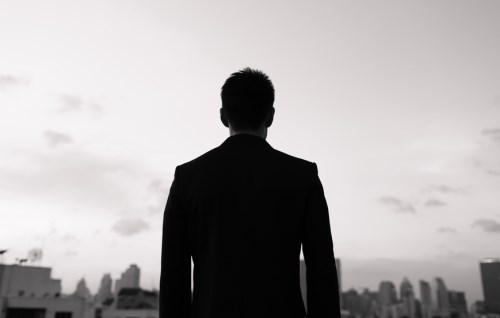 It wouldn't be remiss to assume that growing up with a grandfather who was an institutional bond trader and a father who was a portfolio manager would be enough to encourage anyone to enter the investment industry. But that was not the case for Greg Lagasse.
In fact, it wasn't until he started dating a girl whose father was in the industry that the foundations for Lagasse's career were laid out. It was 1994 and the industry was going through a period of tremendous growth.
"My girlfriend's father was too senior to hire me, but he said if I put in a resume and it made it to his he would office take me on," says Lagasse, now a partner at
EdgePoint Wealth Management
. "I didn't know much about the industry at that point; it certainly wasn't that well established, but that was my way of getting in."
Although he may have "tripped into" the industry, Lagasse has no regrets and has discovered a real passion for making a difference in peoples' lives.
"I've found that my passion is working with advisors, showing them the tools they can use to educate their clients and help them achieve financial independence," Lagasse says. "You get to have a huge impact on your community in this industry. When I started out, I wanted as much independence and freedom as possible for myself, and later that transitioned into wanting to help other people achieve the same thing."
Prior to joining EdgePoint, Lagasse worked in sales at Manulife Financial from 2001 to 2009 and at Invesco Ltd. from 1999 to 2001. He also earned a Business Administration – Marketing diploma from Centennial College.
As with anyone who's been in the industry for 20 plus years, Lagasse has witnessed a tremendous amount of change. But, for him, the most significant evolution has happened over the past couple of years with the implementation of CRM2.
"Although some people think the CRM2 changes are negative, they have also had some really positive effects," Lagasse says. "Having increased disclosure does boost the professionalism of the industry. Advisors need to really articulate the value they are bringing to the table so I think there is a real positive side to it, but the business model changing so fast can be difficult for some advisors."
Lagasse also feels that the CRM2 rules are making it much more difficult for new advisors to establish themselves in the business. He points to the fact that most senior advisors currently operating were only able to build their books of business by utilizing commission structures that are either dying out or no longer exist.
"In this era of increased transparency and less commissions, it's a tougher environment for advisors and I think they have a couple of avenues to go down in order to succeed," Lagasse says. "One option is to have a lot of money behind you when you enter the business because it is going to take years to build a profitable practice. Other strategies for creating success are to either buy a book business or join a firm and become a succession plan."