Fintech company gets $5.35 million backing and believes it can dramatically enhance transparency and trust with clients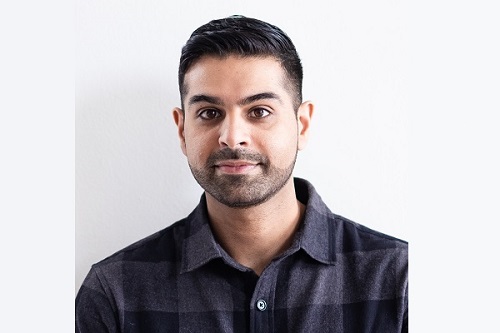 A fintech start-up is a on a mission to create the ultimate bionic advisor after securing $5.35 million in its latest investment round.
Finaeo is building the "Amazon of the life insurance industry" and is targeting global expansion after spending its first three years laying the foundations in Canada, where it now has partnerships or contracts with every carrier.
Its latest injection of funding was led by fintech-focused investor Luge Capital, supported by RGAX, the transformation unit of global reinsurer RGA, San Francisco-based Rising Tide Ventures, inovia capital and a strong angel syndicate, led by AngelList Partner, Alex Norman. The investment had follow-on participation from all previous major investors, including Impression Ventures and iGan Partners.
Aly Dhalla, Finaeo CEO and co-founder, told WP the target is to be available to every advisor in the world, and while he concedes that is a long way off, this fresh capital will allow it to further branch out in the US and begin to market its own brand to financial planners and insurance professionals.
The money will also go towards product development and engineering, and customer acquisition in an industry Dhalla said is traditionally one of the slowest moving.
He added that advisors want things simple, combining an easy-to-use interface with a typically complex integrated back office, all while staying efficient and compliant. Dhalla said they will soon notice the changes this money will facilitate.
He said: "The first thing they will see shortly is a fully integrated Amazon-style marketplace. If you think of the experience of an advisor now, typically when you go to procure a product, it's through a wholesaler in an analogue experience.
"For us, it's about how we put that power in the hands of the advisor at the moment of the meeting, so they use really smart underwriting tools, understand the risk better and then connect directly to their application of choice or the carrier of choice."
Finaeo's back-end connectivity to insurance carriers will soon enable real-time application submission, real-time adjudication and real-time application status. The company has developed technology to help insurers create dynamic underwriting and automate legacy systems.
Dhalla's own career involved a spell as a financial planner and he admitted the shortcomings of the technology – and the embarrassment of showing it to clients – is still fresh in his mind. Being able to talk clients through it by actually having the confidence to show them the interface fosters the transparency and trust both clients and advisors crave.
He said: "There is one moment when my career changed. When I started in financial planning, we were operating off a command line system like DOS at a retail bank. You'd be doing a mortgage application with the screen facing only you because you would never want to show it to a client.
"It wasn't until I was on the innovation team at TD Bank, where we created the first graphical innovation system for retail, and I could now turn that screen and do my application with my client as a collaborative experience."
The process today is often a "black box" and it's that lack of transparency that needs be corrected to build trust. Dhalla believes both advisor and client can work through the whole process-and-policy phase, with the former explaining the main touchpoints. From a customer experience standpoint, it's a no-brainer.
He said: "From the consumer's point of view, it's a credibility problem. They look at the rest of their life, including financial services, and everything now is on demand and on digital - from ordering pizza to the most complex investment strategies.
"You have full visibility there but when you are talking about my most important asset, your life, I have no idea what happens."
Dhalla added: "A lot of the fintech companies talk about this concept of robo and how you don't really need a human involved in that process.
"We have a mission to create what we call a bionic advisor, bringing together the powers of machine learning and AI but not forgetting this a personal human industry. And we want to be the bearer of that torch to bring fantastic and intelligent technology into the hands of the advisor but still have the advisor be the star of their own movie."