The minds behind a new independent firm discuss investors' challenges and how advisors should keep pace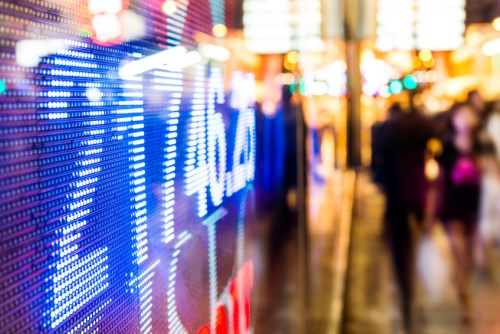 Investment advisors John Sanchez and Nancy Nicol, who recently brought their practices together to form Nicol Sanchez Wealth, talk with WP about trends affecting Canadian investor behaviour and how advisors should step in.

What do you think are the most significant challenges that Canadian investors are facing today?

Nancy Nicol: There has been a huge shift to put the spotlight on fees. Newspaper articles constantly highlight how lower fees can theoretically increase one's return over time. Discount brokers and robo advisors use a similar argument to explain why investors should make use of their services.

I believe that investors should shift their focus toward the value they receive in exchange for the ongoing costs of service. Does your advisor simply place stock trades? Then a discount broker is probably a better fit for you. Does your advisor provide holistic planning that integrates tax and estate planning into your investment portfolio? That should add value well in excess of the cost of their services.

John Sanchez: Investors have many choices for investments and easier access to do so. They can trade stocks and ETFs from their smartphone, allowing them to buy and sell investments with a couple of quick taps on their screen. This appears to breed a mentality more akin to gambling than investing. People will buy because they "have a feeling" that the stock will go up. With no meaningful investment thesis, investors don't have a sell target, so they will hold on to losing investments for a long time. Again, they "have a feeling" that the stock will bounce back to their original purchase price and will continue to hold even though there may be a fundamental issue with the company.

A professional advisor should be able to guide investors to informed decisions about where to invest, as well as develop tangible measurements on when to sell investments.

Do you think most advisors have been able to keep pace with the demands and needs of the investing public? Why?

Nancy Nicol: A few studies have shown that high-net-worth investors are increasingly shifting focus to non-investment items such as tax planning, estate planning, business succession, and personal health coverage (i.e. insurance). A traditional stock broker will need to find ways to incorporate these services into their practice in order to remain competitive. The increasing popularity of discount brokers and robo advisors puts even more pressure on the traditional model as they are able to provide the same style of services with much lower cost to the investor.

John Sanchez: The internet is a game-changer, as investors can readily research different topics in their spare time. An advisor must keep up-to-date on these topics so that they can act as the go-to person when their clients have questions. Otherwise, investors will eventually find another advisor who is well-versed in these critical components of financial success.

Advisors who do not adapt will eventually be left behind.

From your standpoint, what else could financial professionals do to help Canadian investors with their problems?

John Sanchez: Advisors should work with their clients to shift away from the focus on short-term performance and toward the achievement of long-term financial goals. Pensions and large institutions call this "liability-driven investing."

Nancy Nicol: Our team has long embraced this approach, taking the time to understand our clients' financial goals, both short- and long-term, and then working backwards to develop a portfolio that is designed to help them achieve those goals. We integrate tax, insurance, and estate planning into the conversation, identifying major risks and mitigating as many of those risks as possible.

Advisors should also stress that a plan is dynamic in nature and needs to be reviewed on a regular basis. An annual review should be quick if everything is on track, while major life events may require a more detailed update to the existing plan.

John Sanchez: Many investors are looking for a set-and-forget solution, but that's not a realistic expectation; we would all have a perfect plan if it was that easy to come up with one! Long-term strategy and planning is always most effective.