Salesforce SVP outlines top strategies and tools advisors should use as they transition from survival to growth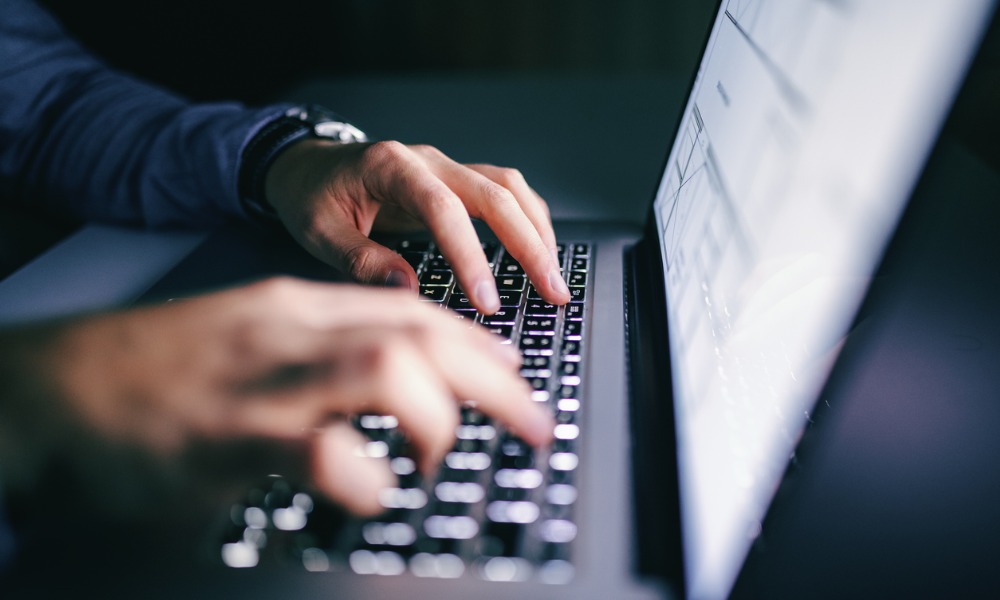 As the dust begins to settle from the chaos of lockdown in March, one customer relationship management (CRM) platform is expanding its suite of offerings, looking in detail at the steps that need to be taken as we transition into the new normal.
Salesforce, a leader in the CRM space, has developed a new web-based tool called work.com to enable businesses of any size and scope to begin transitioning back into normalcy. Rohit Mahna, SVP & GM of Financial Services at Salesforce, told WP about the unique needs and challenges advisors are facing and how those can be addressed. As advisors transition from survival mode back into growth mode, Mahna is seeing a wealth of opportunity.
"For financial advisors, it is a perfect time to reconsider your value proposition and your brand," Mahna says. "We see this as an important opportunity for advisors to position themselves as that trusted partner who can support a broad array of financial needs, not just the investment piece."
Mahna says that he has heard from Salesforce's advisor clients that holistic advice, touching estate planning, legacy, philanthropy, eldercare, and family dynamics is proving absolutely crucial for the long-term growth of advisory practices. He says, as well, that advisors looking to grow can find new prospects in a number of investors who weren't happy with their experience of the pandemic. Those could be investors who didn't have an advisor, and saw their portfolios hit harder than their friends who did. Those could also be investors who weren't happy with the advice or level of service they received when things looked most bleak. Either way, it is a chance for the advisors getting ready to grow to seek new opportunities, new prospects, and new relationships.
Engaging in a digital strategy that isinformed by data will be crucial to those growth prospects. The ongoing gulf of social distancing demands a digital-first strategy, but Mahna says that the next group of winners will be those who can quantify which approaches are most effective, which methods are least operationally efficient, and how well teams are collaborating with one another.
Mahna says that using an integrated platform in your digital marketing strategy will inform both internal operations and lead generation. Using digital marketing techniques can "amplify the impact" of client referrals as well as opening up whole new avenues of business. While that requires an integrated platform, it also requires a thoughtful approach to an advisor's online presence. Advisors need to post regularly across a number of channels to reach new clients. They should be sure to post with prudence, expecting that their social media presence will be examined by any prospective client.
In addition to integrating video calls into your day-to-day client interactions, Mahna says his clients have noticed increased interest in self-service tools for clients as a convenient and scalable means of addressing some issues without demanding an advisor's immediate time. The transition to remote work has blurred the lines of professional and personal lives, and Mahna says that automating elements of client service can help advisors claw back a little bit of that barrier and ensure their energies are directed where they should be.
Mahna is confident that following these strategies will position an advisor for growth and stability in the new normal.Salesforce recently launched work.com. The features include a solution that helps advisors mobilize their teams and ramp up the growth while monitoring the public health risks that could derail growth. The tool is built with a Workplace Command Center that Mahna says should help practice leaders monitor return-to-work readiness and begin a transition back to the office. Work.com's employee wellness assessment tool can provide secure surveys of employee health, determining whether or not they're ready to return to work. It integrates a contact tracing solution using questionnaires to determine the potential spread of COVID-19 in an office. It's a tool that Mahna believes will be necessary for the next stage of growth in the new normal, taking proactive steps to ensure that any reopening is sustainable and leads to future growth.
All of these tech tools and strategies, though, must be integrated into the unique ways successful advisors operate. They're a novel means of showcasing your value add and sustainably growing your practice, your way. "Ultimately, these tools must be employed in a manner that aligns to an advisor's service model," Mahna says. "Technology tools should elevate the experience between the advisor and the client. For advisors, they should carefully consider how their value proposition comes to life via digital channels."