Kevin Burkett took a leap of faith leaving an established accounting career to enter wealth management, but the combination of skills has proven successful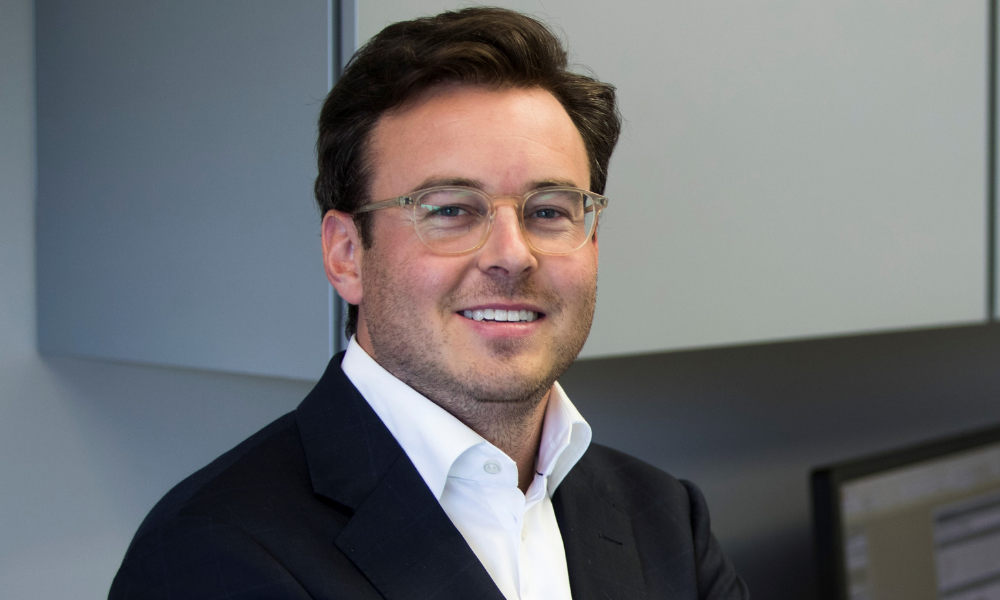 Growing up as the son of an accountant, Kevin Burkett had exposure to the financial industry from a young age. That inspired him to follow in his father's footsteps, earning a bachelor of commerce degree and eventually a Chartered Accountant designation. His time in accounting, and later investment banking, took him to many places across North America and abroad, but Burkett eventually returned home to Victoria and joined his father's accounting practice. It was there that he realized the accounting and wealth management weren't so far apart. So he set out to combine these skills with the launch of Burkett Asset Management in 2015.
"I always had this vision that a lot of the work we do in an accounting practice overlapped with wealth management," he says. "Those two services, if coordinated together, could be a great thing for clients."
As an accountant, Burkett got a glimpse into the wealth strategies his clients were using and was able to bring the most effective ones together to form the foundation of his practice.
"I asked clients about their needs and found there were a lot of things people wanted that they weren't previously getting," he says, "so I used those conversations as a blueprint to build a separate investment management firm."
Joined by his father, Burkett launched his firm in May 2015; by the end of 2016, he had amassed more than $100 million in AUM.
"Working with my dad has been a fun experience," he says. "I've learned firsthand the opportunities that come when succession planning is done well."
With a pair of accountants leading it, Burkett Asset Management naturally has a specialization in tax strategies, but Burkett says it goes much further than that.
"Our approach is very data-driven," he says. "We have CFA charterholders making investment decisions and benefit from efficient quantitative tools on the investment side. We are definitely a firm that sees investing as more of a science than an art and spend as much time thinking about risk management as we do sourcing opportunities."
Burkett's typical clients are high-net-worth business owners and those with a level of complexity to their financial situation. He describes his job as taking stock of what clients already have and finding ways to diversify, simplify and bring value to their unique situations.
The firm primarily focuses on adding value through publicly listed securities, as many of their clients already have exposure to areas such as real estate. Burkett has a conservative investment philosophy that focuses on wealth preservation and is designed to provide consistent, repeatable results. Over the past five years, Burkett Asset Management has carved out niches in global equities and Canadian fixed income and has added value for clients by combining the strengths of both quantitative analysis and fundamental research.
While the company is running well now, Burkett acknowledges that building it was the biggest challenge of his career.
"It was a rewarding challenge, but not an easy one to take on at such an early phase of my career," he says. "I'm so grateful to the many people who helped me in the areas of compliance, operations, trading and client service – there are too many to list."
Yet all those the experiences have allowed Burkett to put together a unique offering. "I now have a real depth of tax expertise and investment expertise," he says. "Having that cross-fluency was challenging to develop because they are quite different practice areas."
But it all paid off – not only in terms of performance, but also client satisfaction. A recent client survey revealed that 96% said they would recommend the firm to friends.
"Our performance track record and client satisfaction measures were 'mission accomplished' for our formative years," Burkett says. "Rewarding early confidence people had to invest with us and achieving our desired outcome was very rewarding."
Now he's set an ambitious path for the future. Burkett has enjoyed the deep relationships he's established with clients and hopes to empower others to do the same. With a team of five, he's working with young advisors to develop their skills and help them succeed in the industry.
"As you grow, the team-based approach becomes the key," Burkett says, "and so the current focus is building a culture and process around how we rise to the challenge of delivering value."