FP Canada certificants must take proactive steps in resolving conflicts especially as client relationships evolve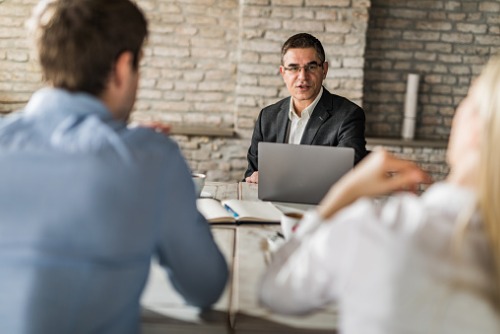 With the CSA's newest rules on client-focused reforms, which are expected to come into force at the end of the year following ministerial approval, many advisors are already considering how they should adapt as they are required to resolve material conflicts of interest to put their clients first.
But even before that development, conversations around such conflicts have been swirling, notably in one prestigious corner of the financial-services space.
"In 2015, FP Canada [which was the Financial Planning Standards Council at the time] introduced new conflicts of interest disclosure rules," Damienne Lebrun-Reid, executive director of the FP Canada Standards Council, told Wealth Professional. "We've been speaking about those rules since then, including at a cross-country town hall session a couple of years ago where we focused in on professional obligations around conflict disclosure and mitigation."
Conflicts of interest were also the sole topic of discussion during FP Canada's annual Ethics Breakfast last Wednesday, which was held as part of the organization's observance of Financial Planning Week. The topic was selected based on a survey of CFP professionals who indicated it as a priority.
From Lebrun-Reid's perspective, FP Canada certificants have developed a more acute awareness of their obligations, as well as greater sophistication in their understanding of conflicts. While that may have been driven significantly by the professional body's efforts, she has also detected keen interest in the issue from compliance departments at a number of firms.
"Under Principle One of our professional code of ethics, which is our Duty of Loyalty, we require any conflicts to be mitigated in the client's favour," she said. "That includes disclosure of conflicts, which must be done in a very transparent way — not a generic or general disclosure, but one that explains the potential conflict and how it would impact the planning relationship."
In every engagement, Lebrun-Reid stressed, FP Canada certificants must consider potential factors that could affect their ability to put a client first — an obligation they have to an outside party, certain information that they have, or their own professional goals, to name some.
From there, they must determine whether they can mitigate or resolve the conflicts; if it's within their ability, they should document those steps and make their clients aware of the actions they took to address the issues. But if there's a conflict they can't mitigate, they have to consider not entering into the engagement.
"Of course, the ability to make those decisions depends not just on the certificant's qualifications and credentials, but also the information provided by the client," Lebrun-Reid added. "Our certificants are trained to engage in thorough discoveries to draw out facts that they'd need. Certainly, clients may withhold some details, but we do encourage our members to ask more questions when they feel something might be amiss."
It's not just at the start of a relationship. Rather, they should continually examine their relationships for potential misalignment of interests, especially for clients they work with over a course of several years or decades.
"What really jumps to the forefront for me is when there are concerns about the client's ability to manage their financial affairs," Lebrun-Reid said. "The client may bring along adult children or someone else with their own separate interests to meet with the planner. In that situation, the planner has to be mindful of whether they have the authority to share confidential information with that person; under our rules, that authority has to be obtained in writing."
Another potential pitfall comes when a client wants a power of attorney for a property to be set up, and asks that their planner be designated as the executor of the estate. While the client-planner relationship may have a strong foundation of trust and familiarity, adopting a dual role as financial planner and executor is highly discouraged among FP Canada certificants.
"If a certificant wants to become the power of attorney for property or the estate trustee, we recommend that they refer the client out to another planner who can take over the planning role," Lebrun-Reid said. "In every relationship between two parties, there's an opportunity for their interests to diverge. But we also expect the majority of conflicts can be mitigated in the client's favour as long as there's a correct application of professionalism and diligence."