Leading economist David Rosenberg believes we are 90% into the current market cycle and that advisors should be taking risk off the table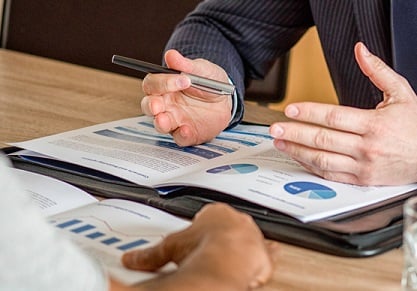 The bull market has about a year left in the tank, and is somewhere between the seventh-inning stretch and the middle of the ninth, according to a leading economist.
David Rosenberg, chief economist at Gluskin Sheff and Associates, told The Empire Club of Canada audience at the
Investment Industry Association of Canada
's Annual Investment Outlook Luncheon yesterday that we are 90% into the cycle and that investors should "enjoy it while it lasts".
He described "classic late cycle" economic symptoms – the 103-month market expansion is the second longest in history - and said investors should be focusing on a completely different investment style. Take caution and risk off the table in your portfolio, he advised, and focus on companies that performed well last year with predictable earnings, not volatile ones.
He said: "It's about being empowered, knowing where we are in the business cycle so we can prepare because across that whole continuum of the cycle is an optimum asset mix recommendation and an optimum equity recommendation."
Rosenberg offered a bearish analysis of 2018, the Chinese zodiac year of the dog, and wryly pointed out to the Fairmont Royal York Hotel crowd that the last cycle ended in 2006, which was also the year of the dog.
He highlighted the peaking of consumer confidence and low unemployment figures as a historical indicator that a recession could be only a year away.
He said: "It's like the optimist and the pessimist; they meet for a coffee. The optimist says, 'things can't possibly get any better'. And the pessimist says, 'you're right'."
Instead of panicking, investors should look at mid-cycle global markets with "better politics and better valuations". In particular, he highlighted Japan's economic recovery as an opportunity with legs to go beyond this year of the dog, highlighting the 1.5 million women that have entered the country's job market and the nation's all-time high profit margins.
"Canada, God bless us, is 2.5% of the world capital market," he said. "The US is 35%, so there's more than 60% out there. We have got to think outside our box. There's $40 trillion of investable blue chip, liquid-listed companies on the other side of both oceans."
Related stories:
Three factors driving the current bull cycle
Learning lessons in tough market environments