Som Seif has always been driven by the desire to build something, starting with Claymore and continuing today with Purpose Investments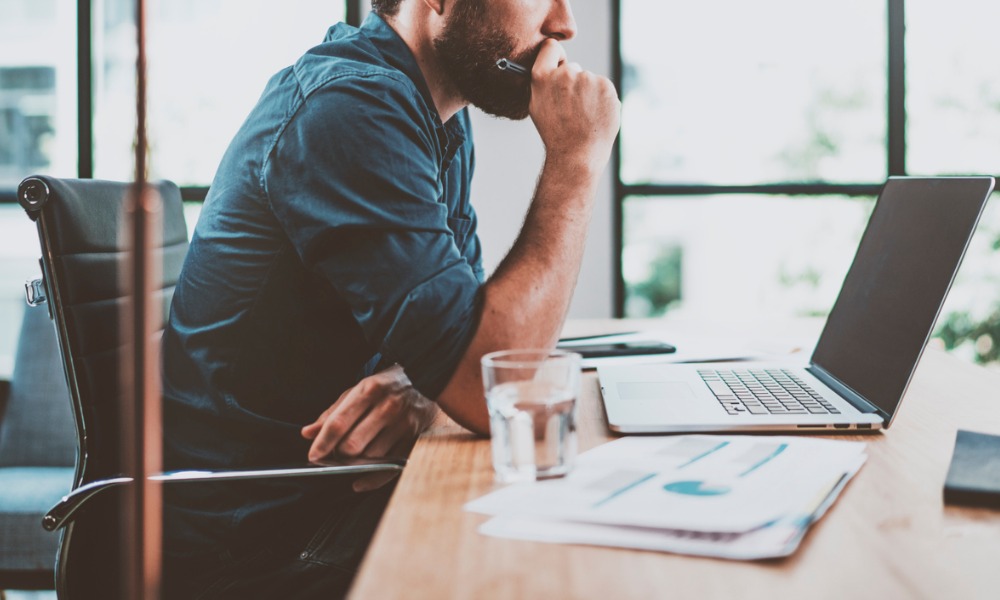 FROM A young age, Purpose Investments founder and CEO Som Seif had a passion for building things and seeing them progress from plan to reality. This led him to the University of Toronto to study engineering with the goal of becoming an architect.
But after his first year, Seif shifted to business. While he might not be building structures, his decision led to other creations. Two decades into his time in the financial services industry, Seif has already built two successful asset management companies and is considered a leading industry innovator.
Seif 's first job came in RBC's investment banking division. He was there for five and a half years, but based on the hours and effort he put in, he says it felt like he earned a decade of experience.
"It was an amazing experience," he says. "Even though it was one of the hardest periods of my life with the learning, effort and hours, I couldn't have asked for better years."
The drive to build something kept creeping up, though. By his mid-20s, Seif had realized he didn't want to be a banker for the rest of his life.
"If I wasn't going to be an architect, I had to think of another way to do it," he says. "At 28, the opportunity came to build something. In 2004, I left RBC and started Claymore, which was quite amazing."
Finding his purpose
Seif quickly grew the Claymore team. In less than eight years, the company's AUM reached almost $8 billion. Then, in 2012, his financial partner, Guggenheim, wanted to exit, although Seif had no desire to sell.
"I'd say the biggest individual challenge for me was selling Claymore, because when I started the business, I never thought I would sell it," he says. "I really felt I would run, own and build it for 25 to 30 years. For the first while, I worked on being the buyer, but when it got to a certain price, it made sense to exit together. After the sale, I felt like it ripped my baby away, so I had a big chip on my shoulder."
The Claymore sale closed on March 2; by March 31, Seif had built his next business plan. Yet instead of jumping right in, he took time to evaluate what he wanted to do. He and his family spent time travelling, and Seif told himself that if he came back energetic and excited, he would move ahead. When he returned, his heart was racing, and he got right to work. On January 1, 2013, he launched Purpose Investments.
For Seif, Purpose was the culmination of where he had envisioned taking Claymore, yet now he had a clean slate to do it.
"I think every asset management company thinks their job is to beat the market, but it is about focusing on outcomes, client needs and risk management," he says. "I wanted to set Purpose apart by doing that. We are focused on building products that are relevant, complement others and have a role in port- folios. We wake up each day trying to fill in the gaps or improve our existing offerings."
That culture of innovation has been a driving factor for Seif, which he can trace back to his Claymore days. "We thought about ETFs and factors before everyone else," he says. "We think about things in advance – where the industry is, where it's going – and lead innovation. We launched the first cash ETF at Claymore, then Purpose launched the first cash high-interest savings fund. Now, four years in, everyone is launching one. That is flattering – I don't see it as a negative; it's good because the client benefits from our innovation broadly."
Other innovations Seif takes pride in include Purpose's structured note and premium yield strategies, both of which were firsts in Canada. The innovation doesn't stop there – in October 2019, Purpose announced it had embedded ESG as a core factor in its entire investment process.
"When I started Purpose, I said, 'We need to figure this out,'" Seif says. "We spent five years building our ESG models and collecting data because it's fundamental to me. The way we rolled it out was not just an ESG fund – we launched it into our core.
"My hope is that if we can do it, everyone can do it. I don't know if it will ever happen, but it would be awesome. We believe that ESG data will and has been able to improve performance of investment decisions, reduce risk, and, more importantly, it feels better to allocate to companies doing better things when you know it won't negatively impact returns."
Onward and upward
Purpose's initiatives don't end on the investment product side. Through Purpose Financial, the company is working to solve problems across the financial services spectrum. Purpose recently announced an agreement to acquire Wealthsimple for Advisors and integrate it into Purpose Advisor Solutions. The company is one Seif was familiar with, as he'd helped Michael Katchen found Wealthsimple.
"When I started Purpose, I had a vision for how we can help support the advisor industry, an area that has been neglected, and how the industry would change," Seif says. "Wealthsimple for Advisors struggled inside what Wealthsimple wanted to do. It made logical sense to bring the two businesses together. Now we are the only true platform for full-service advice, which allows advisors to be independent."
Seif says Purpose has more initiatives in the pipeline that he thinks will "blow the socks off the industry." One of the things the company is working on is expanding its full-service financial platform for small businesses, another area Seif believes is underserviced in Canada.
"I think the best is still yet to come," he says. "You can always do amazing things, but there is always more to be done. Constant innovation and leadership are what drive us because if you stand pat, you are going backwards – that's something the whole industry can push itself for."