Frencho Rampersaud talks to WP about building his business, the ban on embedded fees and an MFDA audit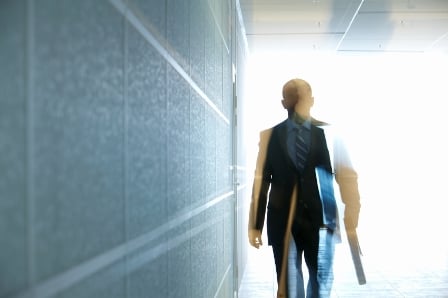 It was back in the late 90s when a close friend approached Frencho Rampersaud out of the blue and urged to him enter the advisory business. Rampersaud was working in the accounting field, but his friend, who worked at Manulife Financial, put forward a compelling argument about why Rampersaud's qualities and traits would make him an ideal financial advisor.

The argument was convincing and in 1998 Rampersaud accepted his first advisor role at Manulife, although he wasn't a complete novice to financial services. Growing up, his father had run a business and Rampersaud learnt a lot from watching and working alongside his dad. Rampersaud also completed a BA degree in Business and Administration in London, England, majoring in economics, finance, accounting, statistical analysis, business law, and effective communication

19 years on from his introduction to the advisory business and Rampersaud has no doubts that he made the correct decision. During those years he's opened his own advisory firm, Wealth Déjà vu, and been nominated as a finalist at this year's WP awards for Global Advisor Of The Year.

"I put a lot of my success down to my determination and the knowledge I collected before I entered this industry," Rampersaud says. "Working with my father, I learnt that meeting a client's objectives is more important than making a sale. When I first entered the industry, I did a lot of cold calling to build my client base, and then over the years I've been able to continue building through referrals."

The tightening of regulations in recent years has had a significant impact on Rampersaud's business, particularly among his mutual fund-based portfolios. Unlike many advisors, Rampersaud has not switched to a fee-based practice, and has no plans to do so.

"I always tell my clients up front that I am not fee-based and that I earn my money by providing either front-end loaded, low-loaded or DSC loaded funds," Rampersaud says. "I tell them that I need their investment for 'X' number of years, and that's why I'm placing them with a particular sales charge. If it means putting a client in a front-end loaded fund and not even charging them a fee, I will do that if it suits the portfolio and the client objectives."

Rampersaud is against the ban on embedded commissions and says that many of his clients also oppose the proposal. He thinks the ban could have a serious impact on the industry, particularly smaller client portfolios, and believes that segregated funds could start to play a more pivotal role as a result.

"The mutual funds business is getting tougher and I know that from experience because last year I got audited by the MFDA," Rampersaud says. "The audit went well but, based on the behaviour of one or two companies who thought they were too big to fail, smaller advisors are now suffering. I think all the regulation changes are tightening the screws too much for small advisors."


Related stories:
Why certain advisors are at risk
What's behind IFIC's CRM3 proposal?