Oprah Winfrey's long-time partner to speak at exchange traded forum in Toronto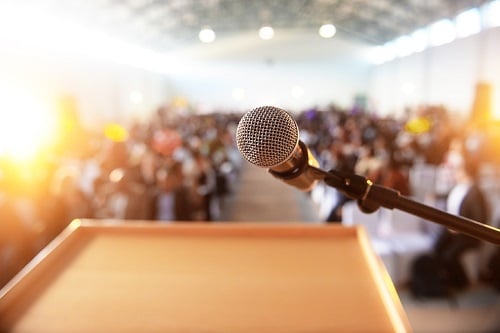 As the long-time partner of Oprah Winfrey, Stedman Graham has moved in some rarefied air. He believes the people he's met have a singular thing in common: they shape their own future.
Graham, a businessman and author of two New York Times bestsellers including latest release "Identity: Your Passport to Success", is guest speaker at Radius Financial Education's 9th Annual Exchange Traded Forum at the Toronto Delta hotel on April 30 and May 1.
He said: "I'm around a lot of successful people and I get to watch how they operate and it comes down to their ability to control their destiny because they have a bigger vision than the people they are dealing with.
"You have to drive it and control it; you can't give your power over to someone else. You've got to be hands on – that will be probably the most significant advice. Everything is about developing relationships, especially in the financial world."
Graham said his philosophy on identity leadership relates to advisors in terms of how they can build their business and develop the vital aspect of trust with clients. He said that understanding how to organise and educate yourself is key to convincing clients you are the right person to entrust with their money.
He said: "It relates to passion about the work you're doing because if you don't have the passion as a financial advisor, then I don't want to hire you. If you really don't care about your work and you're just doing it for the money, then I don't want to hire you.
"And if you're not learning about how to be more effective and you are not developing the acumen so that you become the expert in your field and the financial advising world, then I don't want to hire you."
Graham said the two most-asked questions from advisors are: how do I create a good work-life balance and how do I grow my organization? He said it's vital to give clients a vision for their financial future and explain what that plan looks like.
He also stressed the importance of building a value system around your advice and the way you operate because people are putting their assets and family's future in your hands.
He said: "The ability to shape yourself financially and also in terms of building a legacy is built on self-development; your persona and professional ability to understand how to organise yourself, create opportunities, educate yourself and execute what your purpose is in life. That, to me, is what success is all about. Once you get that, you are unlimited in what you can achieve."
He added: "In today's market, you couldn't have a better opportunity to talk about wealth management and wealth development because we have the internet and there is so much access to information. Identity leadership is a self-empowerment process and if we can get people to really focus on their own development internally, then that makes for a win-win."
Related stories: