Canadian online estate-planning company unveils bilingual platform for Quebec users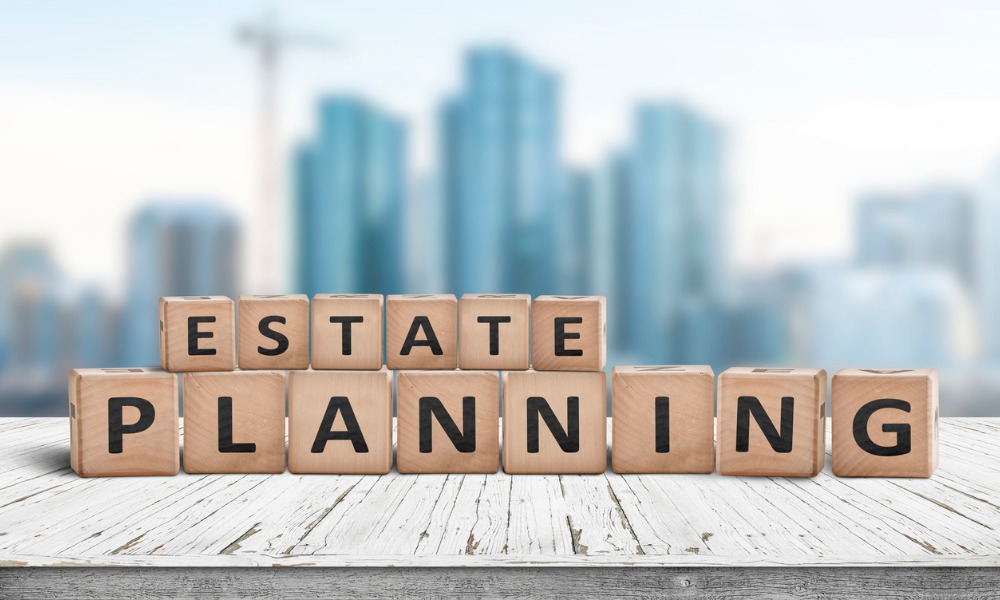 Following its partnership with Purpose Advisor Solutions, Canadian estate-planning company Willful has announced its debut in the Quebec market with a fully bilingual online will platform.
Founded in 2017, the company has since grown to become Canada's leading online estate planning platform, with over 50,000 documents for customers created for its customers across eight provinces.
"Our mission is to use technology to simplify end-of-life planning, and we're so excited to launch in Quebec today to help further that mission," Willful co-founder Erin Bury said in a statement. "Willful was part of Montreal's FounderFuel accelerator in 2019, and we're glad to bring our affordable, convenient, and easy platform to the local market."
The first company to offer a fully digital notarial will, Willful is poised to fill a crucial gap in the province's legacy planning. While more than half (55%) of Quebecers say they have a will, with 45% saying their will was drafted by a notary, 43% of Quebecers over 18 years old don't have one. Looking deeper into the numbers, nearly four fifths (79%) of Quebecers younger than 35 reportedly don't have a will.
The main reasons cited for not having a will were cost, a feeling that it is not essential, confusion over how to proceed, and time dedicated to the process. By satisfying younger consumers' need for online options, with no requirement to make an in-person appointment or coordinate with another party's schedule, Willfull's platform promises to improve access to estate planning.
While more than half (55%) of Quebecers with wills say they had to pay more than $250, Willfull gives users the option of getting a will in front of witnesses for $99. The platform also offers a more extensive alternative, which includes virtual execution by a notary and registration with the Chambre des notaires, for $349.
"We've worked with local estate lawyers to create the most complete online estate planning service available in Quebec, so you and your family can be prepared for tomorrow," Bury said.
Willful is also offering free $99 wills to frontline healthcare workers during the COVID-19 pandemic. To date, it has given out more than 3,000 wills across Canada under this initiative.