CEO highlights the role of AI and data analysis in solving fundamental business problems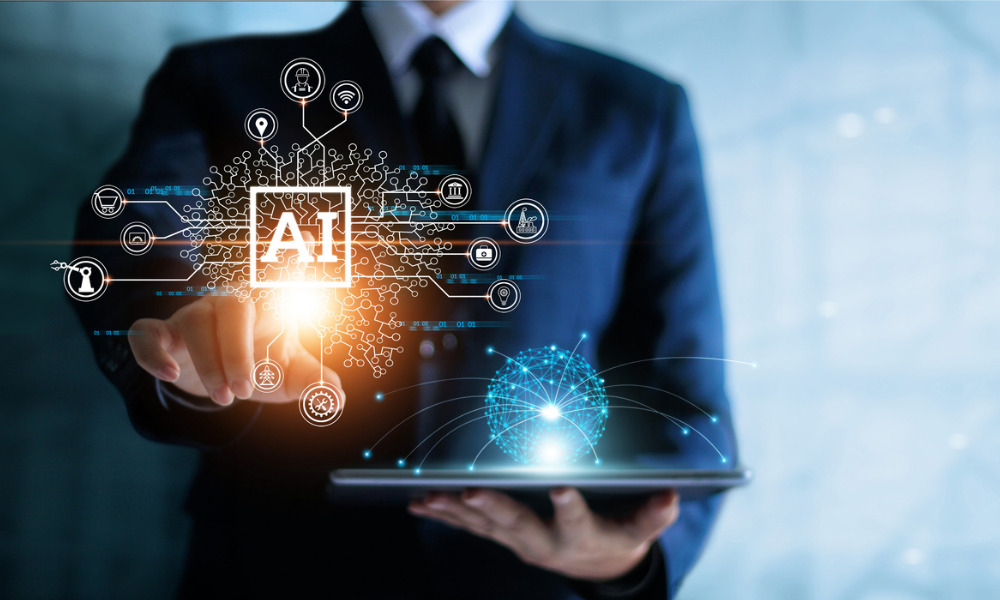 As a gripping sports drama that incorporates the "smart is the new sexy" sensibility of the early 2010s with a nod to the power of statistical analysis, Moneyball has earned itself a loyal following that spans the world of business. And with an educational and professional background deeply entrenched in mathematics, it's easy to see why the Oakland Athletics' underdog story was so powerful for Robert Madej.
"At the time they did that in 2000, they were the very first baseball team to use data to scout players. Fast forward 20 years to today, and there's not a franchise in any professional sports league that doesn't use AI, data analytics, and advanced math models to help them build a better sports team," said the Founder and CEO of Purefacts Financial Solutions, a Toronto-based wealthtech firm. "And I think wealth management is going to undergo the same transformation."
Since PureFacts was launched in 1995, Madej and other data and math experts at the company have been working with large financial enterprises to solve some of the industry's most challenging problems. The biggest challenges, he says, often involve managing and processing a very large amount of data that's spread across an organization.
"When you're dealing with a very large enterprise organization, like one of Canada's big banks, there's a number of lines of business in wealth and asset management. And they would often have a variety of different data sources split off into silos," he says. "What they were asking us to do was put all that data together, and then do complex mathematical calculations to get important information and insights."
One central problem that Purefacts has become a recognized authority in involves true daily fee calculations. While a lot of systems are equipped to calculate average daily revenues at the end of every quarter, institutions have to be able to pay their advisors in a more timely fashion, which means calculating their fees on a daily basis. Because there are roughly 90 days in a quarter, collecting the raw data and doing the calculations requires a lot more heavy lifting.
"Our clients told us, 'You need a lot of advanced mathematics and data to solve this problem,' and we figured it out," Madej says. "We've been really successful selling our fee and revenue management solution around the world."
PureFacts' expertise at data analytics and AI also lends itself well to financial planning. Aside from a platform that helps advisors address the decumulation challenge – mapping out tax-optimized retirement income strategies for clients – Purefacts has developed a tool that helps clients keep track of different financial goals, and reports investment portfolio returns in terms of how close clients are to achieving their goals.
Looking ahead to the next challenges, Madej says Purefacts is trying to help firms optimize their client retention strategies by estimating the odds of a client leaving their advisor within a certain period, and figuring out the next best actions that advisor can take to keep that client's business. And as a trend toward hyper-personalization takes shape across the industry, he sees a role for AI and analytics to help firms understand clients and design their servicing strategies better.
"On the fee billing and client reporting side, we're doing a lot of work on data consistency and data anomaly detection," Madej says. "The idea is to have AI look through billions and billions of rows of data and find potential errors – a handful of securities might be classified under the wrong asset class, for example – that it can then kick to a back-office operator who can do the data correction."
Purefacts expects that AI adoption will continue to grow in the coming years. By his own personal estimates, Madej says only 5% of financial services firms today use AI effectively to address their business challenges, but believes 100% of firms will be using AI by 2030.
"Clients often ask me, 'Is AI going to put all financial advisors out of business?' And I like to say, 'No, it's only going to put the financial advisors that don't embrace AI out of business,'" he says. "If you're able to adopt it, like what we've seen among the scouts and recruiters of all these sports organizations, I think you definitely won't be obsolete and you're going to be able to service your clients at a higher level."