Survey reveals priorities for investment spending, goals in implementation, and most impactful technologies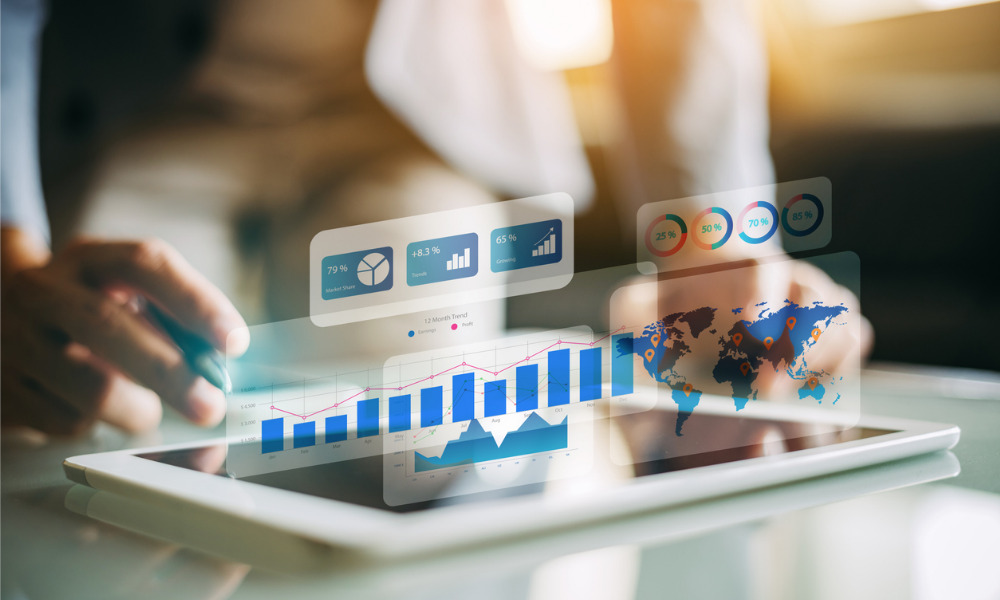 The wave of digital transformation that gripped Canadian financial firms over the past two years is not going to recede anytime soon, according to the latest research from Broadridge Financial Solutions.
In its fourth annual survey on Canadian digital transformation, Broadridge polled 102 financial services professionals in Canada via email.
When asked to describe their digital transformation experience over the past year using Canadian food dishes, 53% of respondents chose either "Poutine" (accomplished, 15%) or "Double Double" (optimistic, 38%). Another 24% chose "Hawaiian Pizza" ("neutral", 24%), "Timbiebs Timbits" (unconvinced, 19%), and "Lay's Cinnamon Bun Chips" (negative, 4%).
Over half (58%) of Canadian financial services firms said that "increased productivity and resulting lower costs" was the top area of improvement within their company as a result of digital transformation. Most respondents (71%) said that enhancing efficiencies is their top priority for technology spending in 2022, followed by generating revenue (17%) and cutting expenses (12%).
"Over the course of 2021, Canadian financial services firms found digital transformation paramount in improving efficiencies and driving down costs," said Michael Dignam, President of Broadridge Financial Solutions, Canada. "While digital transformation is an ongoing evolution, businesses are accelerating their adoption of technologies such as the Cloud, AI and Blockchain and finding significant business impact as a result."
Meanwhile, cloud technology continues to be a driving force behind innovation. According to 56% of respondents, it's the digital technology with the greatest influence on business (up from 51% in 2020 and 41% in 2019). AI followed with 41% (up from 34% in 2020), and blockchain was cited by 3% of those polled in 2021, down significantly from 15% in 2020.
When asked to rate their company's digital transformation initiatives, 53% of respondents gave themselves an "A" or "B," a decrease from 66% in 2020 and 64% in 2019. Forty-five per cent rated themselves a grade of "C" or lower, up from 33% in 2020 and 37% in 2019, indicating a loss of confidence among Canadian financial services firms as they digitally change their businesses.
Even though there are still barriers to adoption, businesses continue to innovate.
In 2021, "resources" overtook "old technology" as the most significant barrier to digital transformation, followed by "data analytics." Despite the challenges that businesses face when it comes to digital transformation, many of them continue to pursue their technology objectives.
When asked what their top goals for implementing new technologies were, 44% said "improving user experience," followed by "consolidating/integrating multiple systems" modernizing for regulatory or market trends, digitalizing for the future, and future-proofing their environment for a competitive advantage.