Human nature at the heart of AI-powered planning, say firms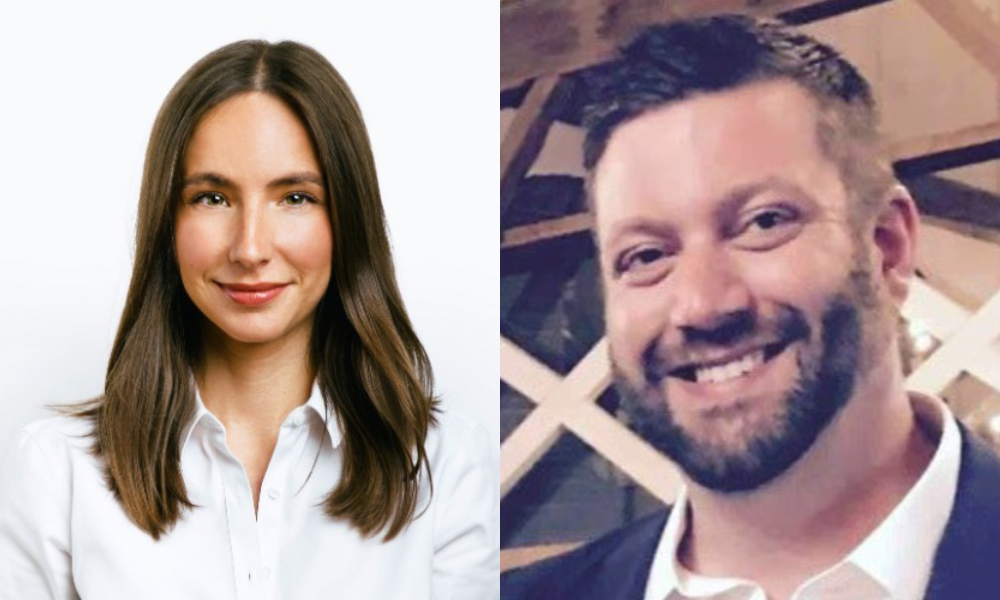 Conquest Planning is continuing to build on its high-growth business strategy by joining forces with another Canadian tech giant.
The financial planning software provider has unveiled a partnership with Wealthsimple, one of Canada's fastest-growing financial services companies. The Wealthsimple platform currently serves three million Canadians and holds over $18 billion in assets.
"We're excited about what this partnership unlocks for our clients by allowing them to further advance toward their individualized financial goals, including saving for retirement, funding their children's education, making big purchases and more," Zoe Wolpert, registered portfolio manager and Wealthsimple advisor (pictured above, left), told Wealth Professional in an email.
Wealthsimple is primarily owned by Power Corporation of Canada, which indirectly owns around two fifths of the firm through investments made via holdings in Power Financial, IGM Financial, and Portage. Portage has also made investments in Conquest.
"Clients will continue to go through the same comprehensive review of their financial situation with our advisors as before," said Wolpert. "Now they'll also have access to Conquest's innovative platform, making it even more seamless to view and collaborate with our advisors on their financial plan."
Through Conquest's strategic advice manager (SAM), Wealthsimple's portfolio management team will be able to illustrate how different scenarios can impact clients' goals, and recommend the next best financial decision.
"We've been connected for a couple of years, and spent some time thinking through the right way to approach a partnership," Brad Joudrie, chief revenue officer at Conquest (above, right), told WP.
"Wealthsimple has consistently talked about 'building the world's most human financial company.' And our ethos is around getting access to financial advice for more consumers," Joudrie says. "I think this is a great connection, and it really sums up the human nature of what we're trying to do."
Under the new partnership, Wealthsimple plans to provide its Generation clients – those with at least $500,000 in deposits on the platform – with access to Conquest's AI-enabled planning tools to support personal financial goals like saving for retirement, paying for a child's education, and more.
The benefits under the Generation program include access to a special team of advisors, a personalized financial report customized to the client's goals, and tailor-made portfolios, according to the Wealthsimple website.
"With this partnership, we're complementing robo advice with pure financial advice for mass affluent and mass market consumers," he says.
Over the years, Conquest has evolved its capabilities to work with clients across different enterprises. Its recently announced partnership with RBC promises to be a leading step in providing AI-assisted financial planning for retail banking customers. It's also partnered with Sun Life on the insurer's "One Plan" initiative, which would allow group customers and those with employee benefits with Sun Life to access a self-guided experience in building their own financial plans.
"Wealthsimple was an important partnership to cement," Joudrie says. "It's proof that traditional advice is evolving, and the market believes everyone should get access to a financial plan."
For years, Wealthsimple has been working to disrupt the investment management space through its robo-advisor offering. Its shelf also includes other offerings like managed investing, do-it-yourself trading, tax filing, and cryptocurrency.
"We think about everything in a portfolio context," Wolpert says. "For some clients that includes crypto as part of their diversified portfolio, which is treated in the same way as other highly speculative investments within the financial planning process."
Given the wide range of returns in cryptocurrencies, Joudrie says aligning crypto returns to a decades-long financial plan can create large variations between outcomes.
"We do have the ability to model alternative investments as part of our engine, but we still find advisors are trying to figure out the appropriate way to offer financial plans that include a crypto component," he says.
According to Wolpert, some clients already have access to the new Conquest capability after signing up with one of Wealthsimple's advisors.