Amid banking crisis, research reveals eight of world's largest banks are failing to report AI progress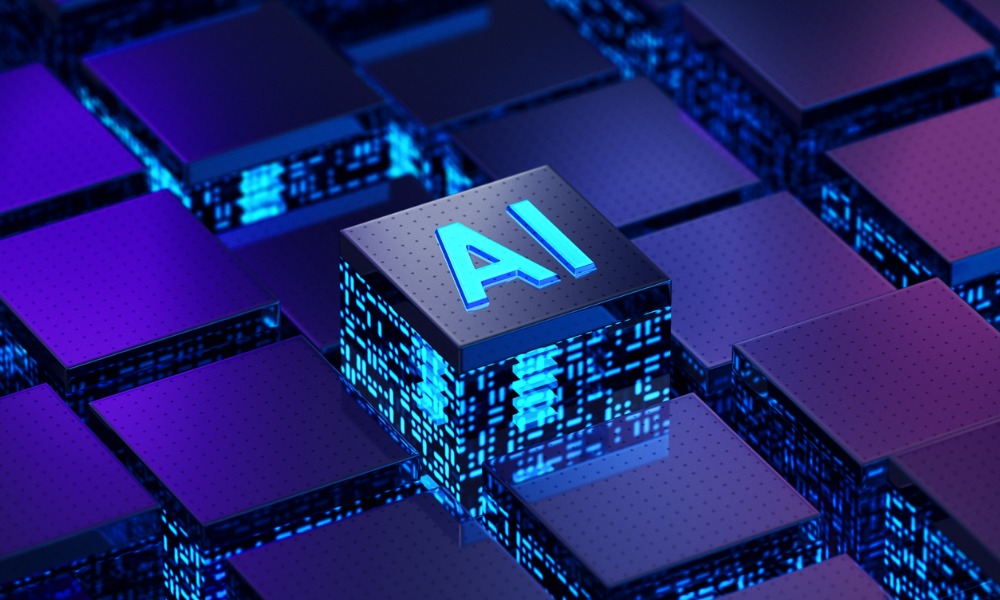 With the banking industry engulfed in a crisis and many institutions' risk management under scrutiny, two of Canada's big six banks have been heralded as a shining light when it comes to AI development transparency.
A recent study by Evident, an independent intelligence platform that accelerates the successful adoption of AI in business, revealed that only three banks — JPMorgan Chase & Co, Royal Bank of Canada, and Toronto-Dominion Bank — have demonstrated a strategic focus around responsible AI usage. These banks have created responsible AI leadership roles, published ethical principles and reports on AI, and partnered with relevant universities and organizations.
On the other hand, the research shows that one-third of North America and Europe's largest banks are failing to publicly report on the progress of their AI development. This is a significant concern as AI is already used by banks for many critical processes, such as authenticating customers to risk modelling. The study also reveals that eight of the 23 largest banks in the US, Canada, and Europe currently provide no publicly responsible AI principles.
An Evident press release highlighted how recent events, such as SVB's collapse, First Republic's bailout, and escalating concerns about Credit Suisse, have highlighted the need for many banks to improve their approach to risk management.
The Evident AI Index conducted a thorough analysis of millions of publicly available data points to evaluate how banks report their responsible AI practices. This evaluation was based on four primary areas: creating leadership positions in AI, publishing ethical principles, collaborating with other organizations, and publishing original research journals.
According to Alexandra Mousavizadeh, Evident co-founder and CEO, it is crucial that the global banking sector develops AI to meet high ethical standards and minimize unforeseen consequences, as AI has the potential to be the key driver of better risk management and decision-making.
"AI could be the key driver of better risk management and decision-making across the global banking sector. However, it is vital that banks develop AI in a way that meets high ethical standards and minimizes unforeseen consequences. Our research found a worrying lack of transparency around how AI is already used – and how it may be used in the future — which could damage stakeholder trust and stifle progress," she said.
Mousavizadeh added that the absence of a standard for responsible AI reporting within the highly regulated banking sector has led many institutions to proactively address AI concerns by developing internal programs.
"In this highly regulated sector, the reality is that many institutions are taking proactive steps to address AI concerns and developing internal programs to address responsible AI. The problem is that there is no standard for responsible AI reporting, and many banks withhold the details of their efforts. At this critical time for the sector, the banks need to show leadership and start reporting publicly on their AI progress," the industry expert said.
Regional differences
As the demand for AI talent in the banking industry increases, there are noticeable regional differences in the approach to hiring responsible AI professionals. In North America, banks are more likely to hire specific responsible AI roles from big tech firms, while European banks tend to lead responsible AI within their data ethics teams.
According to industry experts, North American banks prioritize technical skills and experience in their AI hires, while European banks prioritize ethical considerations and diverse perspectives. These regional differences may have implications for the development and implementation of AI in the banking industry, and highlight the importance of considering both technical and ethical expertise in AI hiring practices.
Evident Co-founder Annabel Ayles added: "It's perhaps unsurprising that two Canadian banks, RBC and TD Bank, perform well as the country itself facilitates a lively AI ethics conversation. The top-ranking banks also tend to have strong research hubs, which we believe helps them address the technical challenges of implementing ethical standards into AI."
The co-founder added that banks are evidently attempting to establish connections between responsible AI and data ethics. Those in Europe, who often view responsible AI through a data ethics perspective, may be overlooking the potential benefits of developing specific AI positions and considering the wider dangers presented by AI. This could be due to the prevalence of GDPR regulations.
The role of the Evident AI Index
The Evident AI Index is a novel approach to monitoring banks' readiness for implementing AI. Unlike traditional self-reported surveys, it employs various unbiased data sources to evaluate each bank's AI capabilities. The methodology, which consists of 143 individual indicators, was created with input from over 50 renowned AI and banking experts. The Index assesses not only transparency but also talent, innovation, and leadership in terms of AI.
Aside from evaluating banks' transparency in AI, the Evident AI Index also examines their proficiency in three other key areas: talent, innovation, and leadership. The Index employs a unique methodology that assesses 143 individual indicators and was developed with input from more than 50 AI and banking experts.
This method of monitoring banks' readiness for AI implementation differs from traditional self-reported surveys.