Jonathan Needham, VP of ETF Distribution at TD Asset Management, explains how ETFs offer exposure to tech leaders and innovators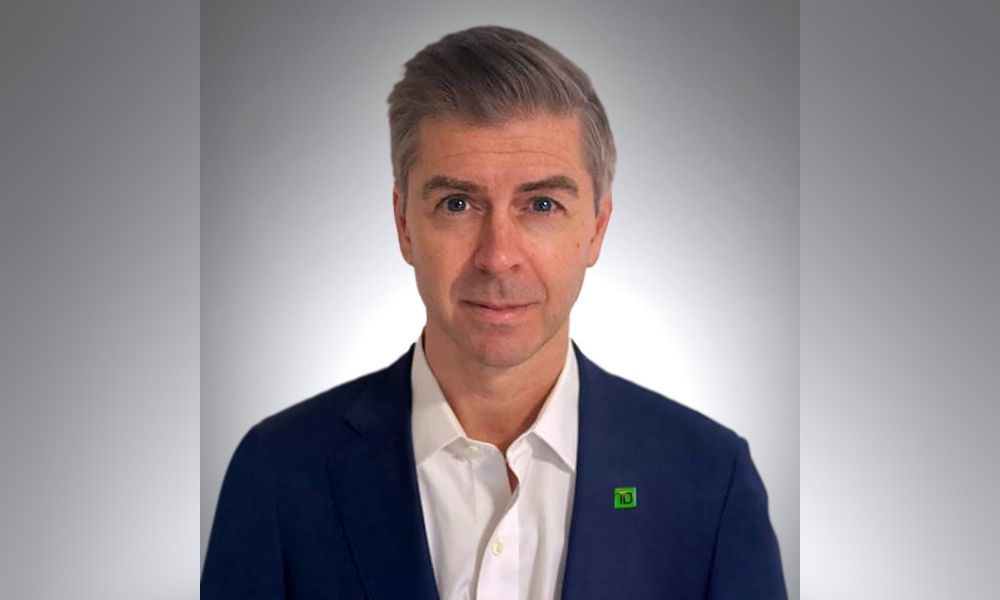 This article was produced in partnership with TD Asset Management. Wealth Professional also recently gave you the overview on two impactful TDAM tech ETFs and how they are capturing a previously underserved market with great success.
Whether they are household names or up-and-coming innovators, technology companies have immensely powerful sway over the way we live now – socially, economically, and beyond.
Which makes it interesting that prior to May 2019, when TD Asset Management Inc. (TDAM) launched its TD Global Technology Leaders Index ETF (TEC), the market was underserved for investors seeking pure technology exposure through ETFs.
"We launched TEC with the belief that there were no technology ETFs doing investors any justice," reflects Jonathan Needham, TDAM's Vice President of ETF Distribution for Eastern Canada. "So, we created a custom universe of technology stocks to overcome some legacy classification issues and expanded our horizons to all 28 developed countries."
TEC was pioneered with the intent to track the performance of a global equity index, measuring the investment return of global mid-and-large-capitalization issuers related to technology. Currently, TEC seeks to track the Solactive Global Technology Leaders Index (CA NTR), an index which tracks the performance of global mid-and-large capitalization issuers, including tech giants such as Apple, Meta, Amazon, Tesla, NVIDIA and more.
As for the result? "The uptake has been a success" Needham enthuses, describing TEC as "the gold standard of the technology sector ETF in Canada."
"It is one of the top three largest, with close to $1.5 billion in assets under management," he says. "And our custom index methodology has helped outperform the index that most Canadians follow when they're investing in tech."
Building off the success of TEC, late last November, TDAM launched their TD Global Technology Innovators Index ETF (TECI) – which seeks to track an index which measures the investment return of technology companies that are deemed to be innovators based on higher annual growth rates in revenue, return on invested capital and operating margin expansion relative to their peers, while eliminating mega-cap technology stocks that typically dominate an index.
"The TECI innovator strategy is the sweet spot in terms of technology and products that are in the early stages of capturing the markets," Needham explains. "We've customized this particular universe of tech stocks – which we call future innovators – based on three key metrics. Revenue growth, margin expansion, and return on capital. And the output of that is 100 pure play technology names."
Needham is also quick to point out the distinction between 'innovation' and 'speculation'. The TECI roster isn't comprised of here-today-gone-tomorrow novelty start-ups - these are reputable companies.
"We're investing with companies that have very disruptive products today, not just ideas or blueprints," he says. "These are companies that are either profitable now or well on their way to being profitable, not 10 to 20 years out from being so.
When it comes to more 'traditional' ideas of tech stocks – largely US-focused and centred on the $4.1 trillion FAANG1 market – how open is TDAM to a sense of evolution beyond this?
"So [with TEC] the US still has the majority of the tech and the disruptive names – ~33% of TEC would be the FAANG stocks, because they represent the largest technology companies in the world – but there's still a good exposure to global technology."
"Shopify is a perfect example of a homegrown success story here in Canada that obviously shows up in both [TEC and TECI], but with a much larger weighting in [TECI]" – TDAM also takes a flexible and innovative approach to the evolution of what constitutes 'tech' in the first place.
"We're always digging much deeper in the index and into the sub classifications to find some of those hidden gems that others may not classify as technology or vice versa," Needham says.
"I'm looking forward to further educating the market as to how you can capture innovative companies that are not necessarily speculative in nature. Knowing what's under the hood is always important."
1The five prominent technology stocks that make up the "FAANG" acronym used extensively within the investment industry: Meta Platforms (Facebook Inc. Ticker: FB), Apple Inc. (AAPL), Amazon.com Inc. (AMZN), Netflix Inc. (NFLX) and Alphabet Inc. (GOOG).
The information contained herein has been provided by TD Asset Management Inc. and is for information purposes only. The information has been drawn from sources believed to be reliable. The information does not provide financial, legal, tax or investment advice. Particular investment, tax, or trading strategies should be evaluated relative to each individual's objectives and risk tolerance.
Commissions, management fees and expenses all may be associated with investments in ETFs. Please read the prospectus and ETF Facts before investing. ETFs are not guaranteed, their values change frequently and past performance may not be repeated. ETF units are bought and sold at market price on a stock exchange and brokerage commissions will reduce returns.
Certain statements in this document may contain forward-looking statements ("FLS") that are predictive in nature and may include words such as "expects", "anticipates", "intends", "believes", "estimates" and similar forward-looking expressions or negative versions thereof. FLS are based on current expectations and projections about future general economic, political and relevant market factors, such as interest and foreign exchange rates, equity and capital markets, the general business environment, assuming no changes to tax or other laws or government regulation or catastrophic events. Expectations and projections about future events are inherently subject to risks and uncertainties, which may be unforeseeable. Such expectations and projections may be incorrect in the future. FLS are not guarantees of future performance. Actual events could differ materially from those expressed or implied in any FLS. A number of important factors including those factors set out above can contribute to these digressions. You should avoid placing any reliance on FLS.
The TD Global Technology Leaders Index ETF and the TD Global Technology Innovators Index ETF ("TD ETFs") are not sponsored, promoted, sold or supported in any other manner by Solactive AG nor does Solactive AG offer any express or implicit guarantee or assurance either with regard to the results of using the Solactive Global Technology Leaders Index and the Solactive Global Technology Innovators Index (CA NTR) ("Indexes") and/or any trademark(s) associated with the Indexes or the price of the Indexes at any time or in any other respect. The Indexes is calculated and published by Solactive AG. Solactive AG uses its best efforts to ensure that the Indexes are calculated correctly.