Despite the significant advantages a will can offer, RBC finds many Canadians still do not have one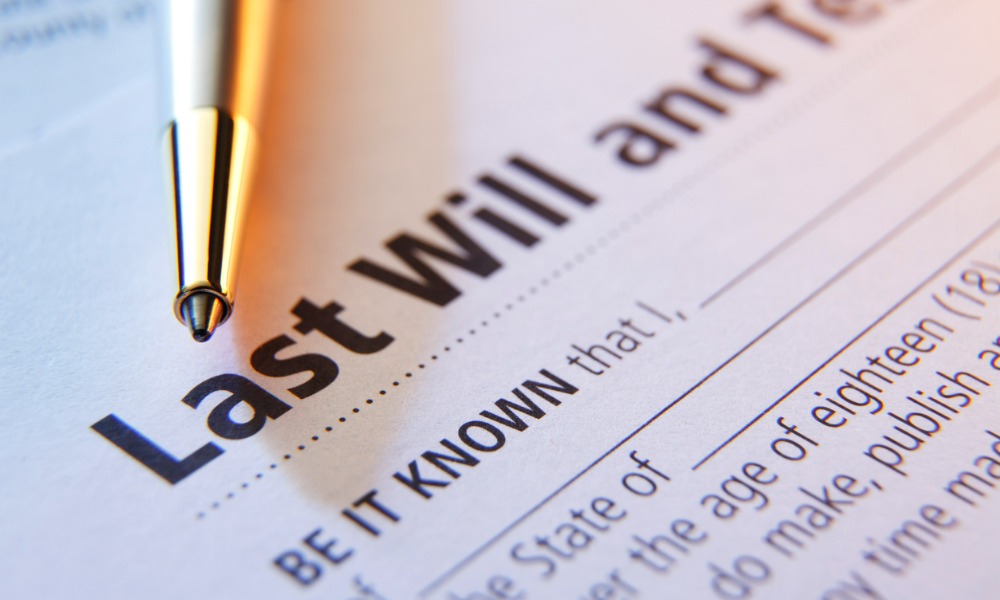 A recent study by Ipsos for RBC Royal Trust, one of Canada's top companies offering individuals, families, and businesses valuable estate, trust, and incapacity services, revealed that younger Canadians are more charitable when it comes to estate planning and are more likely to provide instructions on how their digital assets should be handled after their death.
Among Canadians who have a will, 53% of those in the 18 to 34 age group, and 24% of those in the 35 to 54 age group, have asked to include charitable contributions, compared to just 13% of those who are 55 and older.
The survey also showed that younger Canadians – including 48% of those aged 18 to 34, and 40% of those aged 35 to 54 – are more likely to instruct their executor on how to handle their digital assets after their death, in contrast to one in three people aged 55+. Doing so has helped avoid inconveniences or even instances of fraud after someone has passed away might be avoided in this way.
Respondents from the younger generation were characterized as digitally connected, with multiple social accounts and online profiles. Unsurprisingly, these younger Canadians (ages 18-34, 19%; and ages 35-54, 23%) also expressed a considerably higher preference for making their wills online.
The results show that Canadians have not hurried to draft a will despite recent world disasters like the worldwide pandemic. Even though 58% of Canadians believe they have a strong understanding of estate planning basics, 52% of people still don't have a will; that percentage rises to 70% for those between the ages of 18 and 34 and to 66% for those between the ages of 35 and 54.
"Losing a loved one is a stressful and emotional time for families but having an up-to-date estate plan that conveys your wishes can relieve that burden and the stress family members experience while winding up a loved one's estate," said Leanne Kaufman, President and CEO of RBC Royal Trust.
"However, this survey shows that over half of Canadians don't have a will and one quarter don't know where to start to create their wills. That needs to change. With the right partner, creating a will and estate plan isn't as difficult as Canadians might think, and will provide a great deal of comfort for them and their families," Kaufman added.
Designating a Power of Attorney (POA), a dependable person with the ability to handle a loved one's financial affairs if they are unable to do so, is a crucial part of an estate plan. Two thirds (66%) of Canadians appreciate the distinction between a POA for care and a POA for property, with the latter being used by people mostly to ensure property and assets are handled properly (61%) and to reduce stress on families by making their wishes clear.
Despite that, only 35% of Canadians surveyed said they have a POA for themselves. Furthermore, a quarter believe there are no consequences to not having a POA, and 23% of Canadians without one don't know where to begin.
"Acting as a POA for property comes with serious obligations. It's a powerful document and so it's important to choose someone who will act in your best interests when you're no longer able to," said Kaufman.