With the use of 'Agility', Croesus identifies the best ideas from all levels of the organization, creating a more fruitful workplace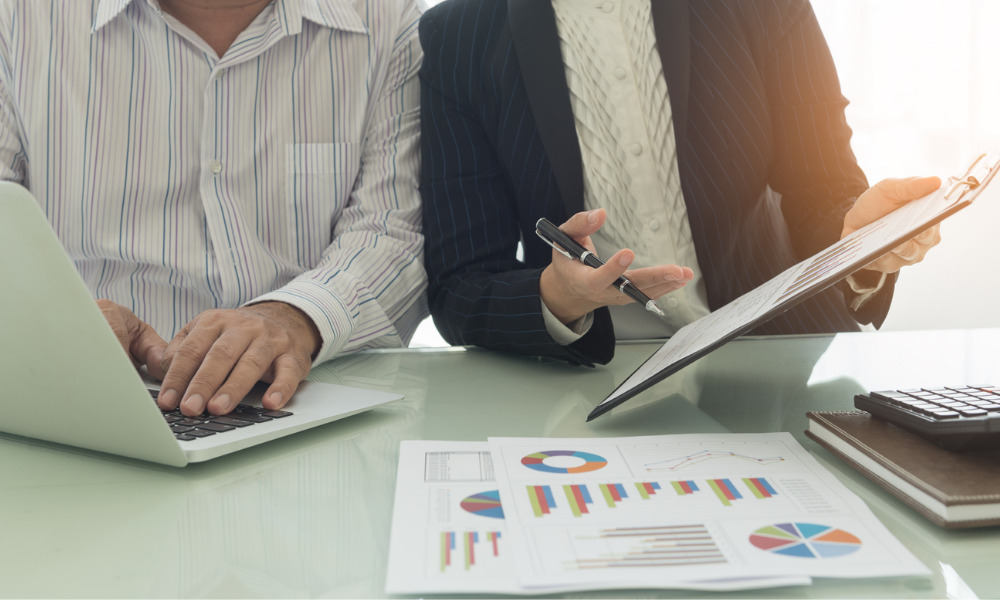 Guillaume Girard believes the best ideas in an organization should always win, no matter where they come from. It's why he brought the Agility program to Croesus and why he's been using it for the past 14 years.
The company's Vice-President of Software Engineering has implemented Agility at multiple groups and companies over the years, including Hydro Quebec, and now he's been with Croesus for the past two years, he's pleased to see how well his current home has adopted the program.
"The key to the implementation is to make sure, with full transparency, that the best idea is always winning – always on top – no matter where it comes from. These ideas can come from anyone in the company, not necessarily from those in charge," he said.
"Agility allows companies to give the power to the right person in the hierarchy. In fact, it removes the hierarchy pyramids often seen in most companies, and creates a more circular organization where power is accessible by anyone at any time," said Girard.
Overall, though, Agility is about grouping people around a product in order to improve it, while also maintaining its effectiveness.
"Today, we have between 25 and 30 Agile teams, and all the Agile teams are structured with three to seven contributors so people can deliver value for the product," he said.
It took about six to nine months to create all of the teams, according to Girard, who noted some transformations can take up to five years.
He said: "We've been able to kickstart and execute very quickly with the right tricks and tips. We changed some roles and created new roles in doing so. A lot of people didn't know they had the capability to rise and excel in those new career paths."
Over the last two years, many product owners, product managers, product leaders, and scrum masters have become some of the best he's met in his life, and he's trained between 200 or 300. The next step was to create a five-year product road map for each product. "The good thing is that when everything is grouped into one product, we can put ideas in order, and this is where most other companies fail without Agile, where they're unable to prioritize all these great ideas," he said.
Now, with product road maps, everyone knows each step for the next year and what order they're to be performed in, and things are completely transparent, he explained, adding they used a concept called Weighted Shortest Job First [WSJF] from SaFe to help map them out.
WSJF allows Croesus to use a prioritization model that sequences jobs to produce the maximum economic impact.
"It's a really eye-level style of prioritization. This tool is for people who are ready to challenge themselves to make sure that we prioritize the best ideas," he explained.
Using WSJF you can calculate the value of a job, if it's time critical and whether or not it creates opportunities or helps manage a risk. This will give clients and advisors the cost-of-delay for this idea. "How much am I losing per day because I'm not working on this idea?"
When the equation is completed, it allows Croesus to find out which ideas are the best, which helps to work through backlog, before working on the efforts to deliver this idea.
"When the ratio is obtained you find out which ideas are the best, including those that might have been just lying around unnoticed," he said with a chuckle.
This is how they are not only able to prioritize the order in which a product is made, but they're able to prioritize across all of Croesus, he said.
"It's not about 'The president said you should do that' anymore. Today everybody understands why we should focus our efforts on that product," he said.
To find out more information about Croesus and its use of Agility, visit https://www.croesus.com/an-agile-response-to-crisis-management/