CEO of Mako Fintech reflects on the digital disruption of Bay Street, and the promise it holds for the wealth management industry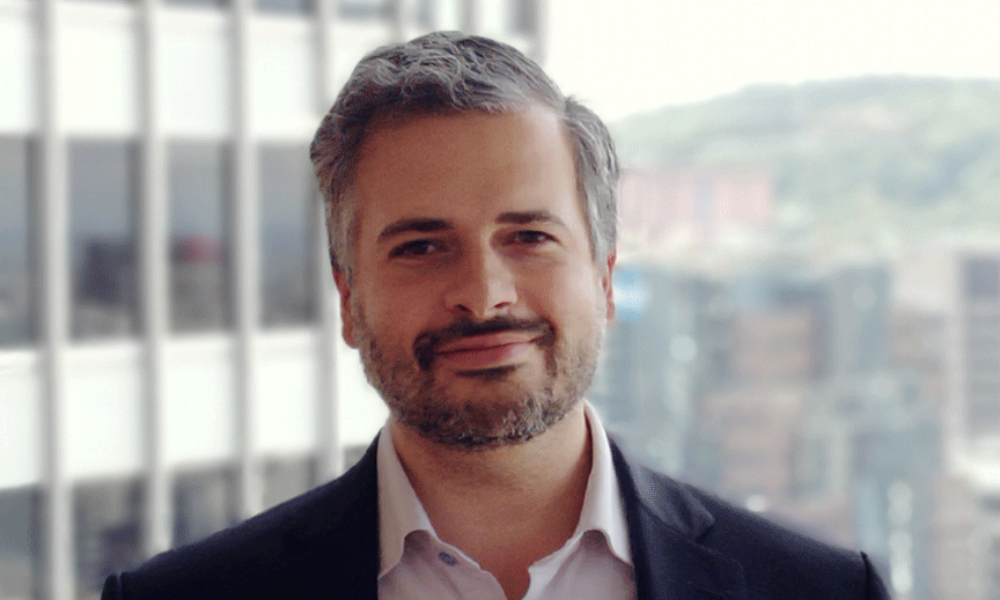 The pandemic reminds us how important technology is to our everyday lives, including in the workplace. Many Canadian banks and financial institutions are now thinking twice about sending employees back to the office because of the surge in Omicron variant cases prompting restrictions on social gatherings and non-essential travel. It has been almost two years since the initial onset of COVID-19 and it's clear we're not out of the woods yet. Without technology, many organizations and households wouldn't have survived the economic crisis and it should serve as a wakeup call for organizations to replace antiquated systems with new, innovative and affordable solutions that society has come to expect.
I discovered early on that technology would be a boon for the wealth management industry. In 2013, I was running a socially responsible investment firm that served a small community of investors spread out across Canada. Back then, a remote-first, digital solution wasn't an option and the only way to allow these investors to participate was to sit down with them in person. Only now, nearly a decade later, and in a once-in-a-lifetime pandemic, are wealth and asset managers fully realizing the opportunities technology creates. When in-person and manual operations are automated or digitalized, there's an enormous amount of potential for efficiency through improvements to legacy processes.
Take digital onboarding for example. In the investment industry, you don't have a relationship with a client until you "KYC" them, which stands for "Know Your Client." This process has traditionally been in-person and new clients had to fill out dozens of forms by hand. Today, digital onboarding solutions allow the client to fill out their information once and then review all the forms that get populated with their personal details, rather than doing it by hand and creating mounds of paperwork. Similarly, advisors have been historically challenged by the notion of re-papering. Acquiring a wealth management firm and moving an entire book of business over is a manual and onerous process without an onboarding system that automates the process in bulk.
Aside from onboarding, advisors are dealing with the operational cost and risk of compliance. Regulations are growing in complexity, especially around sensitive risks like anti-money laundering and identity theft. Firms must absorb increasing costs to navigate these complexities and abide by evolving rules and regulations. "Rolling out a champagne and caviar trade compliance program on a bread and water budget," is the biggest obstacle, according to a respondent in the 2021 Thomson Reuters report The Cost of Compliance. With technology, advisors can more easily navigate evolving regulatory requirements to become compliant. For example, digital audit trails provide timestamps of e-signatures and can validate that the person filling out the form was also the person who signed it. Before these types of solutions, a signature was simply not auditable.
Use cases for digital solutions weren't apparent when I left the investment firm, which is why I started Mako Fintech in 2018 — a company dedicated to creating technological solutions for Canada's wealth and asset management industry. By learning first-hand the frustrations that came along with the job, I saw the need for wealth managers to become more proficient with technology that customizes workflow automation. When the pandemic hit in March 2020, it became evident this technology was practically essential. In what seemed like an overnight transition, many firms quickly moved operations online and those that didn't started seeing assets moving to other online-first institutions. The demand for digital solutions increased dramatically. It was around then that our phones started ringing off the hook, and the impact for us at Mako was seismic. Our implementation queue will be full for months to come and we're rapidly hiring to keep up with customer demand.
Organizations across Canada were forced to adapt and be nimble when the pandemic first hit, and this is still the case almost two years later. Personally, I think hybrid and remote work arrangements will be part of society moving forward for health and safety, and to conduct business more efficiently. For firms that have recently found and integrated with a technology solution that meets their needs, those radically new ways of doing things are likely to stay in place for the long haul. Digital transformation is not a process that every firm wants to make repeatedly.
Fortunately, in wealth management, advisors don't have to choose between embracing digital or operating manually because it's not an either-or situation. The industry will continue to meet clients in-person when it's safe to do so while staying connected through technology. Wealth managers can have their cake and eat it too.
Raphael Bouskila is the CEO of Mako Financial Technologies, a Montreal-based technology firm that provides customized digital solutions to automate onboarding and client engagement processes for wealth managers.