Going from tech-wary to tech-savvy during pandemic a turning point for IG financial planner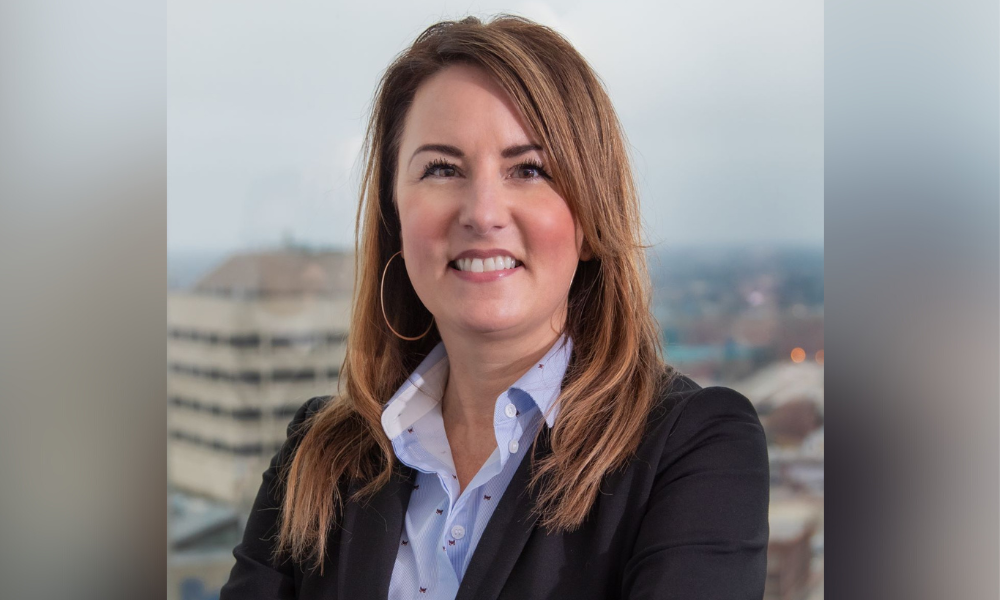 Treena Nault remembers starting her financial planning business by writing a concept on a napkin, shaking hands, and making deals in the old fashioned way.
She also remembers the day in March 2020 when she was told that she'd be working from home because of the COVID pandemic – and her company didn't know when it would return to the office.
"I was shocked and afraid, and kind of hesitant," Nault, who is a certified financial planner with the Nault Group Private Wealth Management in the Winnipeg-based IG Wealth Management, told Wealth Professional. "Then I realized I still want to continue to be successful in this business, so I better figure this out. I better adapt.
"I really used my mindset to accept the change that was inevitable and look at it super positively. That sounds a bit fluffy, but the way you perceive something is the way it's going to end up being for you. So, if you perceive technology as a pain in the butt and you hate change, then, guess what? It's going to be a pain in the butt. But, I just embraced it as a positive."
IG had introduced a new advisor living plan portal system where Nault's team could keep all of its client notes and data, which ensured everyone had the same information, regardless of where they worked, and clients could review their plans, too. New software also allowed the whole team as well as IG's mortgage and insurance specialists to review client needs.
"This has been a huge game-changer," said Nault. "Our new living plan software is much more modern than any of the traditional financial planning software that has been available in our industry in the past. It's so easy for clients to follow and really see what's going on. It's easy to explain to them and it's very visually pleasing to clients. It's also easy for advisors to use, which is huge. It allows me to compare investment options for clients with a couple of clicks of a button.
"It's saving me time to do the research and put it together," she added. "It can take me five minutes to do a comparison of portfolios and then show the client."
A variety of Microsoft offerings – such as Teams and MS bookings – that IG has been adding have allowed it to "get ahead of the game" and modernize its operations and technology, she noted.
"I'm the least techy person," said Nault. "So, it's been a bit like drinking from the fire hose from my perspective with all the changes they've made, but I'm super happy with all of them. So, why not just rip the band-aid off and get us to where we need to be?"
While it took time to onboard with those, she noted that it's been worth it. It's allowed her to increase her client communications and offer more online seminars, which is attracting more people. But, it's also saving her two hours a day, so she can work a reasonable day.
"It been concrete in so many different ways and we've just continued to grow our business," she said, noting that her team's client base is 400 families with $200 in assets under management.
Nault, who has been with IG for 30 years and an advisor since 2005, took over her practice in November 2019, when it only had $150 million in assets. She's grown her team to five women focusing on retirement and estate planning serving high potential and high-net worth clients with a minimum $500,000 threshold and been able to reach her $200 million goal despite markets.
She is pleased that she embraced the tech, but she's noticed that not everyone in the industry has.
"There are always people who are resistant," said Nault. "My best gauge is clients who come to me because of their experience elsewhere. We're particularly seeing it with those who say it's much easier to deal with us, who are embracing technology, than their traditional institutions."
She chalks up her success to her mindset.
"It really came down to just taking a really positive mindset about all of the change. Change is always uncomfortable until you look in the rear-view mirror, and I just decided that I wasn't going to wait until I could look in the rear-view mirror. I was just going to embrace it along the way, and it's been phenomenal.
"We're lucky to work for a company that makes this a priority and is setting us up for an amazing future. We know we're ahead of the game compared to some of the other big groupsp."