Firm's president shares how new wealthtech solution brings top-tier flexibility and automation to centralized portfolio managers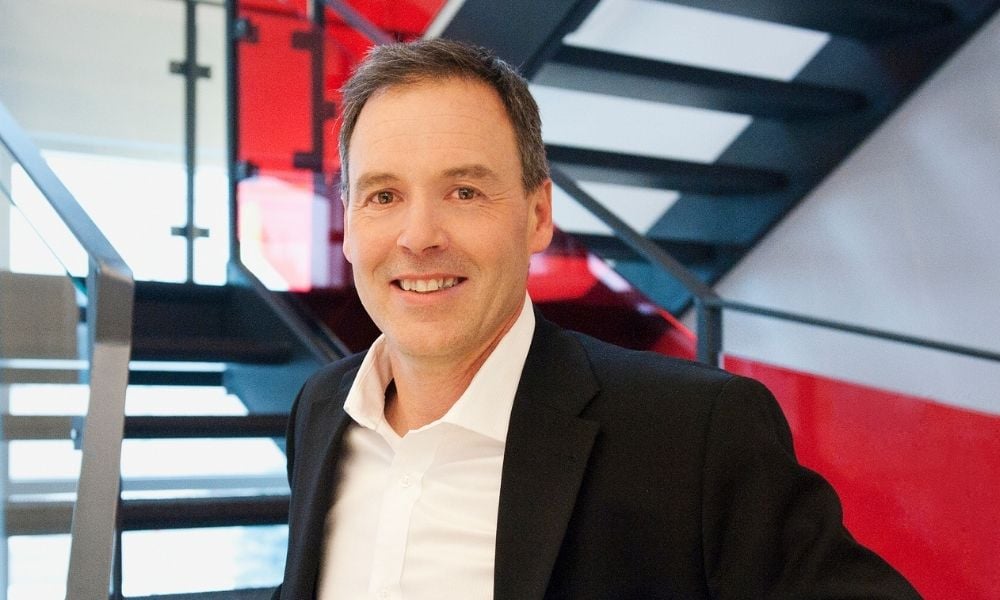 In the minds of advisors operating in the upper strata of the wealth management space, the advantages of using a unified management account (UMA) may seem abundantly clear. But even before the many technical hurdles that have been traditionally attached to them, UMAs have been held back by a more fundamental challenge.
"One of the challenges we saw for years was that from client to client and firm to firm, the term UMA didn't have the same definition," said Sylvain Simpson, the president of Croesus, a Quebec-based provider of software as a service (SaaS) wealth management solutions. In November 2021, Croesus unveiled a new offering called Croesus Central which supports multiple account types, including UMAs, as it brings together portfolio modelling, automated rebalancing, and compliance management.
As Simpson explained, the term UMA is defined on personal finance sites as a single investor-level account that professionals can use to manage multiple financial instruments. But among advisors or investment managers who use them, the concept of the UMA – along with the separate but related unified management household (UMH) – is a professionally managed private investment account that can include multiple types of investments all in a single account.
It's a fairly simple idea, but it's powerful when applied. For one thing, it allows a portfolio manager to ensure that the investment portfolios are aligned perfectly within target risk bands and objectives defined within investment policy statements, a crucial point of order when it comes to compliance. And with the right platform, a manager can align as many as several thousand investment portfolios at once to a single model.
"There's also cost-effectiveness," Simpson said. "When you rebalance multiple portfolios to a single model, you'll be rebalancing with the same security within the model's investment universe. By bundling all those single orders into a single large block, rather than pushing them out in small tranches, a UMA platform can help managers avoid huge transaction costs that can add up significantly."
Over the past 15 years, Simpson said the capability of technology to support UMAs has been elevated on multiple fronts. For one, the portfolio management systems of the past could only be managed on a per-portfolio basis; even if they could attach multiple accounts, the actual rebalancing was done portfolio by portfolio. Another limitation involved model construction, as past PMS platforms didn't have the flexibility to accommodate different types of investment instruments in portfolio rebalancing.
Another crucial feature that's been developed over time is the capability to group different accounts together. With that functionality, a manager can bundle several account types – a cash account, a margin account, and an RRSP account, for example – and manage them as a whole based on a single governing model portfolio.
"That opens the door to tax optimization," Simpson said. "Unless you can manage a group of accounts together as a whole, you can't really do that. With our current capabilities, you can group accounts that belong to a single individual, and you can also group accounts for multiple people – if they're spouses, for example. That way, the manager can push the trades to the right account to make sure I'm minimizing the tax losses across the whole set of accounts."
Those portfolio management advantages, and more, have long been within reach for users of Croesus' PMS solution. But with the newly integrated Croesus Central platform, the precursor product for which the firm got its hands on from an acquisition made two and a half years ago in 2019, users have the opportunity to do much more.
"For the past few years, w We've been working on rebranding Croesus Central and making sure it was completely integrated into the Croesus platform. So it's the bundling within the whole Croesus platform that makes Central so powerful," Simpson said. "As a user, you can have the PMS managing all of the client-facing aspects, have Central managing all of the advanced modelling and rebalancing functionalities that's needed by managers. You can switch back and forth between those two modules without any constraints."
Among other benefits, Croesus Central offers users a wide variety of analysis models, automated identification and resolution of compliance breaches, and a synchronized view of portfolios. The solution is also hosted in the AWS cloud, which helps it scale to a wide variety of users including brokers, institutional portfolio managers, and robo advisors.
"When you look back on the last 15 years, you can see a lot of different technical barriers that restrained managers from using modelling tools. Because they didn't have a lot of flexibility back then, they'd stick to Excel spreadsheets to manage their models, do their tax optimization, and handle a lot of other aspects of portfolio management," Simpson said. "Evolution has now come to market."