After a new round of financing, financial planning tech firm is primed to enter sectors and jurisdictions in the wealth space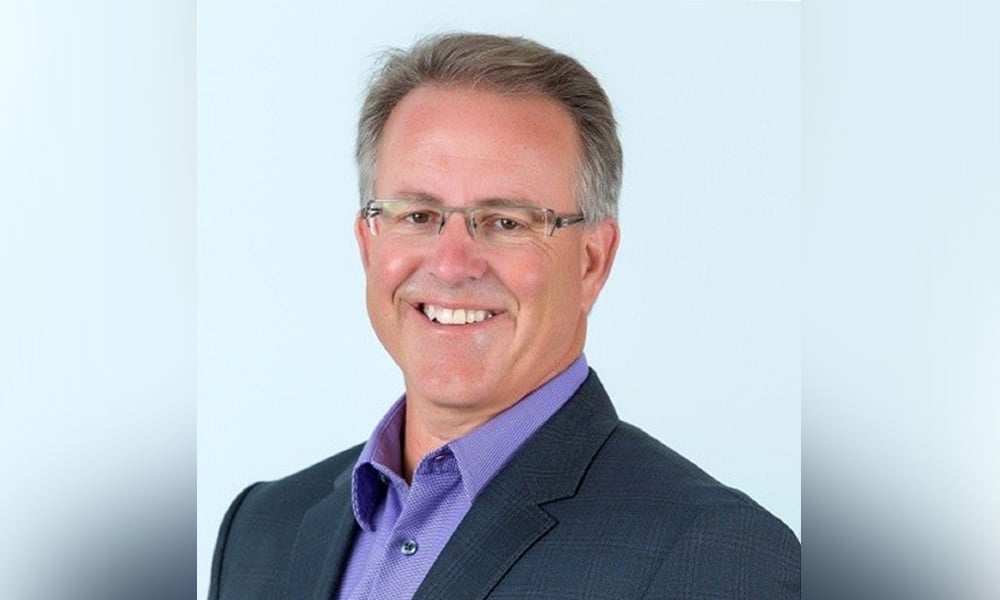 After Dr. Mark Evans launched Conquest Planning in 2018, his second financial planning technology venture after Naviplan, he raised $3 million from a handful of key investment partners. Today, the firm has several major partnerships and clients under its belt – and has its sights set on even greater heights.
In a new round of equity financing from its original investment partners – Portage Ventures, IGM Financial, and Fidelity International Strategic Ventures – Conquest topped up its war chest by $7.5 million to help it get through the next 12 to 18 months of growth.
"it's evidence that they believe in our vision, and they want us to execute as quickly as possible," the founder and CEO of Conquest told Wealth Professional. "And they want to make sure that we have the capital to do that, that we don't get overwhelmed with success and get caught short in terms of people and resources."
The firm has certainly allowed no moss to grow under its feet. With its agile development approach, Conquest has been able to do monthly releases of its financial planning technology solution, far quicker than what was possible during Evans's days with Naviplan. As clients utilize the solution and provide feedback, the firm has made improvements and tweaks quickly, providing for a closer collaboration with its users.
As it looks to grow its client base, Conquest is investing in acquiring more talent across the board, from software developers to product management experts. And whereas it has invested thinly thus far on sales and marketing resources, it's having to ramp up as it sees a steady influx of opportunities from the marketplace.
"A lot of organizations are looking at the next generation of advice, and how they can use technology to leverage their relationships with their clients," Evans said.
Aside from big banks, Conquest's pipeline of clients now includes a number of players in the MGA space, which Evans said is looking to provide more holistic solutions for clients than in years past. The group retirements market is another new arena for the team, as organizations look to expand from providing simple tools like calculators to potentially offering self-directed and advisor-assisted modules to benefits plan members and participants depending on their needs.
"We didn't really envision that the retirement benefits and the employee benefits market would be as receptive to the solution as they are," he said. "I think it's going to take a bit to get that right, but I see everyone's committed to making advice available to as many people as possible, so we're super excited."
Beyond the new doors opening in Canada, Conquest is taking the first steps on its international expansion with a planned U.K. launch this fall in conjunction with Fidelity Funds Network, which has a formidable network of clients in the country. As Evans explained, one of the firm's goals when it started was to create a multi-jurisdictional solution that includes generic capabilities that are applicable to all countries, while also providing modules to address country-specific aspects of taxation and investment that can be plugged and played in as necessary.
"That isn't really problematic to us because all that information is available," he said. "We have access to experts through Fidelity, so our people are really getting well schooled on the nuances of the U.K. market and getting up to speed on that."
The more significant challenge for Conquest is brand recognition. While the team's success with Naviplan has let it open many C-level doors in the North American market, that metaphorical key doesn't work as well across the pond. That's why over the past six to 12 months, Fidelity and Portage have been using their connections to conduct socialization campaigns and set the stage for its European debut.
"What's interesting is the approaches that U.K. incumbents have taken to their planning tools are extremely similar to the tools in North America: They're very tedious, time-consuming trial-and-error type solutions," Evans said. "So the same problems exist in the U.K. that we're facing in Canada in the US, where planning tends to be used at the high level only because of the amount of effort and time that has to be put into building and walking clients through a plan."
Over the next few months, Conquest is looking to recruit U.K. talent on both the sales and product, as well as open an office in the U.K. Further out, the company wants to dive into the U.S. market; it has already hired its first U.S.-based resource person, and is looking to establish an office there.
"We started three years ago with seven people, and we're up to almost 70 people now. We should have around 90 by the end of the year," Evans said. "I think we're proving that we don't care where you're from as long as you've got the best solution, and it's satisfying to think that Canada has the world-class expertise and talent for that."