Wealthscope founder and CEO explains thinking behind tech platform's mission to capture more data and do richer analyses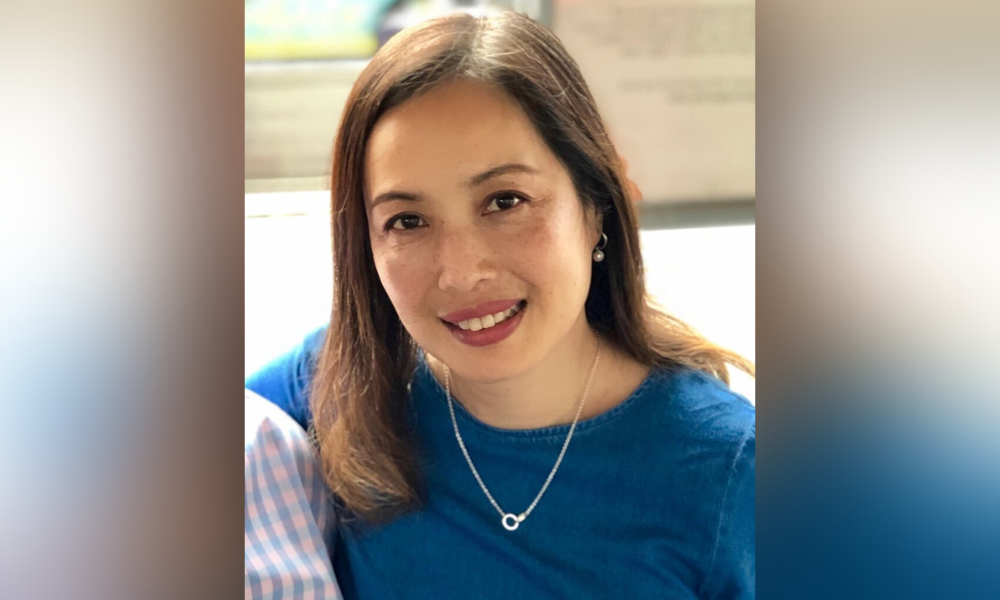 When reflecting on her firm's participation in the TestLab Initiative launched by the Ontario Securities Commission's (OSC) Innovation Office, Pauline Shum Nolan can't help but think how much her fintech firm's mission is in line with the project's purpose.
"Our ultimate goal is to help improve investor outcomes. So in that sense, we're perfectly aligned with the objectives of the OSC," said Pauline Shum Nolan, founder and CEO of Wealthscope. "When we try to think about how to solve problems for advisors and wealth management firms, we always have the end investors, the consumer in mind."
With a focus on portfolio analytics, Wealthscope's purpose is to provide clients an integrated view of their portfolio that goes beyond the sum of its parts. Leading the team in taking on the challenge is Shum Nolan, a PhD holder in Financial Economics who's twice won the prestigious Toronto CFA Society Research Award; and Bruce Seago, who's been in the business of financial services for 25 years. The platform's main back-end software engineer also has a PhD in Financial Economics and is a CFA charterholder.
Having an integrated view of portfolio assets could provide crucial insights. For example, Shum Nolan says incorporating information about all the funds in an investors' portfolio can help them determine the weighted average of the fees that they are paying. Knowing what assets are in the portfolio can also speak volumes on what risks the client is carrying, where they're getting the most returns, and whether they're properly diversified against downside risks, among other information.
Beyond portfolio performance, Shum Nolan says Wealthscope has integrated its portfolio analysis with retirement planning capabilities, taking into account people's needs for tax optimization in both the accumulation and the decumulation phase. While there are other financial planning tools out there, Shum Nolan says her platform's visibility into people's actual portfolios gives it a leg up against many competitors.
"At Wealthscope, we also have a segment of business that focuses on investors," she says. "We've talked to a lot of investors coast to coast in Canada, and many are asking why their advisors aren't providing that type of information in their conversations. So we believe it's important to do this research and help advisors answer these questions."
For many advisors, Shum Nolan says doing a proper portfolio review or portfolio recommendations for clients typically requires them to subscribe to expensive platforms, with many functionalities that are really targeted towards institutional investors. That leaves them with a painful alternative, which is to download market data and fund data themselves and spend hours crunching the numbers on Excel, then putting them in a format that's appropriate for presentation to clients.
"Our platform automates that whole workflow, and displays the information in our UI," she says. "But I think what sets us apart is the contextualization of the analysis and the educational component. Advised clients already have pages of tables and charts at their fingertips from all the reports and disclosures they get, but they still need a lot of help to understand what it all means."
Beyond taking conventional information about public securities, stock indexes, and investment funds, Shum Nolan says Wealthscope is able to include less traditional information. For advisors with crypto-conscious clients, it can show how having exposure to bitcoin could potentially impact their portfolios. And through a partnership with a U.S.-based firm, the platform is also able to do analysis of portfolios and individual holdings in terms of their ESG characteristics.
The end product of the analysis is a portfolio scorecard, which includes key information such as how the portfolio might have performed during specific crisis periods, its risk-adjusted performance, the downside risk it carries, the income the portfolio throws off, the weighted average of fund fees it includes, and the diversification in its exposures.
"Diversification is really where we go to town," Shum Nolan says. "We really help advisors articulate the different risks their clients are exposed to – the U.S. dollar, gold, oil, interest rates, and different sectors and regions – and it's all there at the click of a button."