Partnering with Conquest Planning, IG Wealth Management advisors give clients greater ownership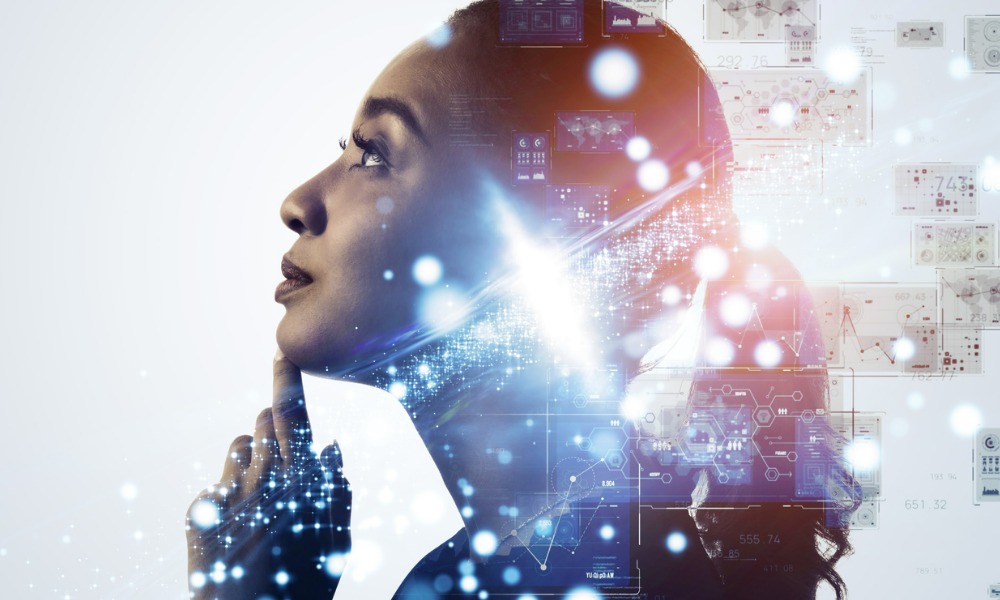 It's a frustration that doctors, physical trainers, and financial advisors all share: you can diagnose problems and prescribe solutions all you want, but the outcome ultimately depends on how well clients can stick to your advice.
"It's one thing to bring a series of recommendations to a client that's going to make them better off," said Michael Jack, vice president, Distribution Technologies at IG Wealth Management. "It matters not one ounce if they don't do anything with it."
That's just one of many insights that drove IG Wealth Management and Conquest Planning in their technology platform partnership, but it's a crucial one to be sure. As Jack explained, a financial planning process where clients are involved in defining outcomes, and are able to see how strategic recommendations serve the outcomes they define, leads to a far greater likelihood that they'll take action.
"The platform allows for much greater input directly from the client, and as a consequence, much greater ownership," Jack said.
Setting the tone with onboarding
Clients can get a sense of involvement early on during the process of onboarding.
As Ken Lotocki, chief product officer at Conquest Planning noted, onboarding has traditionally been a pain point for many advisors because of the data entry involved. But because the Conquest platform runs on completely open architecture that includes a powerful API, they were able to integrate with IG's system and let advisors pull data from their pre-existing portals.
"With client collaboration, the system presents a data gathering form that the client and advisor can work collaboratively on," Lotocki said. "The advisor can pre-populate the form with data from a back-end system, then send that through to the client."
As they enter the required basic information, the client and advisor will come to a point where they can link the client's accounts to the IG/Conquest Planning system. Through several integrations and partnerships, including one inked with Flinks earlier this year, Conquest is able to create a data aggregation system where clients give advisors access to a live feed of their financial information.
"We could bring those accounts into our system and have them inherently linked," Lotocki said. "Any changes in the accounts are reflected immediately within our system."
Co-planning, sandboxes, and what-ifs
A large part of the collaboration between IG Wealth Management advisors and clients, Lotocki said, occurs through the client portal. Rather than being a separate application, it's a fundamental part of the platform's capability to enable digital, real-time co-planning, as well as subsequent follow-ups and communications between advisors and their clients.
"The portal is fully configurable," Lotocki said. "The advisor can control the conversation, make sure they and the client are looking at the same thing, and really ensure they're working together through the system's goal-based planning approach."
Under a collaborative co-planning mode, advisors are able to build and present concepts, options, and strategies to clients remotely and in real time; from the client's view, everything is relatively static, but are able to see as changes are added to the financial plan. Advisors also have the option to open a "client sandbox," an optional feature that lets the client actively explore opportunities and potentially effect changes to the plan.
"As the advisor, if I was to jump into the client sandbox, I can see exactly what they're building and work with them to figure out the right combination of strategies that makes sense for them," Lotocki said.
Beyond optimizing the plans, the IG/Conquest platform has the ability to ensure their robustness against different scenarios: it can simulate how longevity risk, unfavourable investment returns, untimely downturns, and other undesirable circumstances can impact the plan. More importantly, it can present strategic courses of action that can be taken in case the worst happens.
"As part of the what-if planning process, we embedded the concept of proactive and reactive strategies," Lotocki explained. "Proactive strategies are measures the client can adopt to mitigate the chances of unfavourable outcomes, while reactive strategies are steps they can take in case the situations they're concerned about materialize."
Target-setting and story-telling
And rather than simply generating client reports – with hundreds of pages to go through, clients are more likely to store them away or save them than read them – the IG/Conquest Platform generates a list of action items.
As strategies are added to the financial plan, the system automatically creates one or more action items that can be assigned either to the advisor and the client. Additional notes, due dates, and follow-ups can also be set for any given action item, creating accountability through future nudges and prompts for follow-through.
"We're promoting, almost gamifying, the action plan," Lotocki said. "With our API, we can push these items to fulfillment systems. Exploring insurance as a possibility to augment the estate, accessing account opening procedures … it all becomes a way to treat this as a living plan."
The platform also gives advisors the ability to create "digital stories" for clients. With a full-blown editor, advisors can craft interactive visual materials to push out to the client. They can take elements from the financial plan, integrate pieces of financial literacy that the client may need, and upload their own images as well as create their own branding.
"If a client's working at home, they can use this to augment the paper report and really understand what's going into the financial plan that's been built," Lotocki said. "They'll also still have the ability to drill down and understand elements like their retirement paycheque, sources of income, and so on, and track them right through the financial plan."