Canada's digital economy is outpacing its GDP growth, and is poised to leap forward again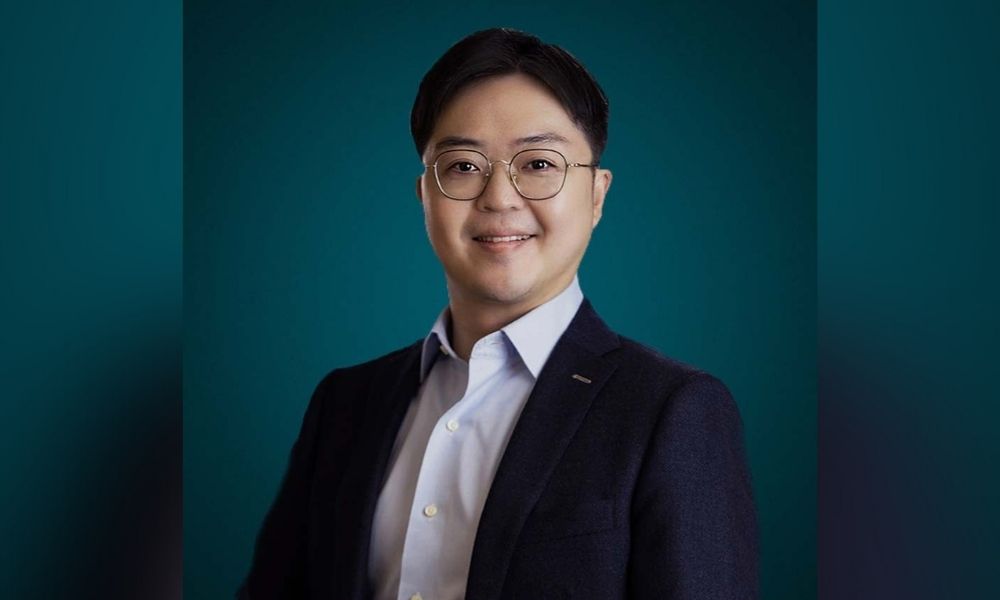 It's a new year – and a chance to check what's expected to be hot in 2022. Here are five themes that Warner Wen, the Canadian research director for Global X, told Wealth Professional will be integral parts of the digital economy and its growth.
The digital economy was already one of the top four contributors to the U.S. gross domestic product (GDP) before the pandemic. In 2019, it comprised $2 trillion, or just less than 10% of the total US GDP. It also comprised 6% of the Canadian GDP then, too.
"The digital economy has become one of Canada's most powerful economic engines, not only in terms of the GDP contribution, but also in terms of the jobs it's creating," said Wen, noting those statistics were from 2010 to 2019. "So, over the past decade or so in Canada, the digital economy grew roughly 40% faster than the overall GDP, which is chugging along at about two to three per cent a year."
Digital economy growth has grown even more since the pandemic began. In fact, this past September, Wen said Statistics Canada incorporated new pricing for digital economy services in its consumer price indexing because it has altered Canadians' consumption patterns. The United Nations also published its report on the digital economy then, which estimated that global internet traffic in 2022 would exceed all the internet traffic that had occurred since 2016.
Wen said these five themes have been playing out for a few years and were accentuated during the pandemic. He expects even faster growth and adoption in the coming year, so has pointed out areas to watch in each investment theme.
Fintech: The fast-growing BNPL (buy now, pay later) fintech area is trying to disrupt the traditional credit card business by allowing purchasers to buy big-ticket items with smaller instalments over a defined time rather than one big up-front payment. It's catching on for those who don't want to apply and get approved for a credit card, and pay a fee. Wen said BNPL has really taken off with multiple digital platforms now supporting it. Amazon, as well as many independent vendors, are partnering with firms to offer it. Wen said Google trends shows a 20% decline in credit card use and 400% growth in BNPL in the last five years. The BNPL industry now is worth about $100 billion – or 2% of the $5 trillion global ecommerce transactions in 2020, so there's still lots of room for growth.
E-commerce: Social media and e-commerce companies are working together to integrate social commerce into a business model. "You see ecommerce becoming more social in nature and social media platforms offering a buy option or button so that people can transact immediately from their Facebook or Twitter page. Instagram is doing that, too," said Wen. While it's still early days, social commerce now comprises about 4% of all ecommerce sales, and Wen expects continued fast growth, probably reaching 6% in the next two years.
Cloud computing: Cloud computing has become integral to the whole remote work and entertainment field during the pandemic, but Wen said watch the software as a service (SaaS) business model, such as Netflix, which tends to be sticky as people don't tend to leave it once they begin. SaaS revenue only accounts for 30% of software sales, but he said "it's going to take a share from the more non-SaaS or traditional software revenues". He anticipates that SaaS will account for 80% of software sales in the next few years.
Cyber-security: The world now generates about 2.5 quintillion (a billion of a billion) bytes of data a day, said Wen, so cybersecurity is top of mind for governments and businesses that have been increasingly coming under attack. "In the past year, we've seen a record number of cyber-attacks," said said. "So, it's going to be extremely relevant for governments, private companies, and consumers to protect your data and identity." He sees more companies leveraging artificial intelligence powered solutions to detect, prevent, and respond to attacks. But, he also sees the growth of zero trust architecture, such as multi-factor authentication. "I think the notion of zero trust principle is getting more attention, given the most recent cyber-attacks," he said, noting a recent survey showed the industry is expecting to use zero trust architecture to increase cybersecurity efficacy by 144%.
Metaverse entry – social media and video games: The metaverse has started to become a hot topic, especially since Facebook rebranded as Meta. Wen said social media and video games are the most immediate short-term entry points to it, especially while the augmented reality and virtual reality for it are still being developed. "So, I think the two themes of video games and social media are going to benefit from the further development in the metaverse because they allow people to interact with others in the metaverse right now," he said. So, watch for companies growing their hardware and applications for clients in this space as the metaverse itself takes on a more defined shape in the coming years.