Thematic ETFs account for 2.2% of U.S. ETFs and 3.3% of Canadian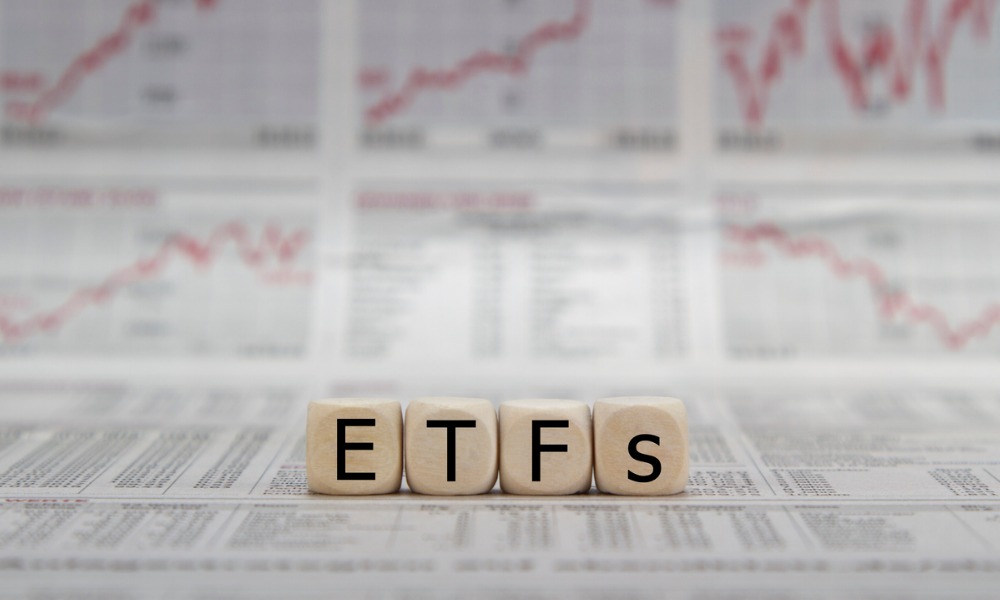 New York-based Global X's Thematic ETF Report for the third quarter of 2021 shows U.S. ETF assets under management (AUM) surged ahead of last year's Q2 performance of $41.3 billion by 246%. But, the growth in the 174 thematic ETFs that it surveyed, worth $143.2 billion in AUM, saw a much more tempered 8% increase from Q1 2021.
When Global X started publishing its report – which informs its own cutting-edge fund decisions – in Q3 of 2019, ETFs comprised $25 billion.
"Over 2020, the thematic ETF assets in the U.S. grew from $28 billion at the beginning of 2020 to $104 billion. That's a 3.7 times growth. When you look at that growth trajectory over the last 12 months, it's incredible," Warner Wen, Global X's Research Director and sole Canadian representative, told WP. "I think COVID definitely played a role here with the stay-at-home economy."
Wen attributed that growth to things like cybersecurity and cloud-computing, both for work and entertainment. Not only have workplaces spent more on the cloud to support working-from-home and started preparing for hybrid return-to-work models, but "grampas and grandmas" who never shopped online now even buy groceries online. Parents, like him, who had not played video games in years got re-hooked with their children.
Global X's report excluded ESGs and only surveyed the ETFs listed in the U.S. But, Wen said National Bank data – which may define the thematic market slightly differently – showed Canada's thematic ETFs accounted for slightly more of the total ETF market than their U.S. counterparts, so "I expect there's been a similar growth trajectory in Canada." At the end of Q2 2021, Global X reported the thematic ETF AUM comprised 2.2% of the U.S. ETF industry's $6.5 trillion in AUM. The National Bank data showed thematic ETFs accounted for 3.3% - or $9.5 billion – of Canada's total ETF market of C$286 billion.
Global X's report stated that the U.S. launched 11 new thematic ETFs during the quarter – five in disruptive technology, three in people and demographics, and three in physical infrastructure. That included Global X's own Clean Water ETF, which gives investors exposure to several aspects of the global clean water chain to help address the global water crisis. No thematic ETFs closed in the U.S. during the quarter.
The report captured 30 themes in three categories: disruptive technology (big data, mobility, digital content, fintech, connectivity, and robotics), people and demographics (new consumer and health), and physical environment (climate change and infrastructure development). The AUM increased the most on the emerging markets internet and electric vehicles themes. It increased across the disruptive technology and physical environment categories, but declined slightly in the people and demographics category.
Infrastructure-related and broad-based technology ETFs received the most inflow during the quarter, with funds such as Ark Space Exploration, Global X Data Center REITs & Digital Infrastructure ETF, and Defiance Next Gen H2 ETF each seeing more than an 82% increase.
The AUM increased in both physical environment areas, with infrastructure development gaining the most. Wen attributed that not only to the long-term digital changes driven by the pandemic, but also the U.S. administration's push to get 100% broadband coverage to improve people's connectivity. He also noted that more funds are investing in technology that addresses sustainability for climate change, such as in clean tech, renewable energy, and hydrogen.
While the people and demographics category declined slightly, its health component's AUM increased while its new consumer's AUM experienced a small dip. Wen did not see that as a fundamental sag, but more a reflection of market movement as stocks fluctuated. "Cannabis is still top of mind for Canadian investors," he said, "and it's experienced great performance and flow in the last year-to-date."