CWB Wealth Management president and CEO explains multi-year digital growth strategy behind new partnership with Conquest Planning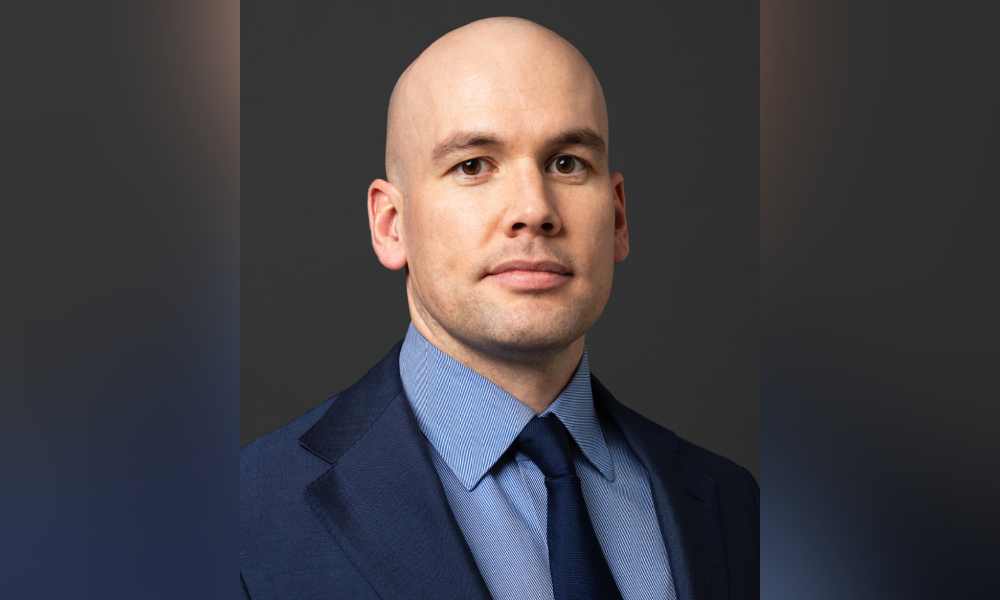 In early August, Canadian Western Bank took the latest step in its growth journey within the Canadian private wealth space with a newly announced partnership with Conquest Planning. With the announcement, CWB has put itself in position to become the first schedule 1 bank in Canada to apply Conquest's cutting-edge financial planning software.
"The Conquest implementation is really an early step in the execution of our multi-year digital strategy and technology roadmap. But for us, it's the right first step," Matt Evans, president and CEO at CWB Wealth Management, said in an interview with Wealth Professional. "It complements our established core strength in sophisticated financial planning for high-net-worth families."
CWB's history in the private wealth space began in 2008, when CWB acquired Adroit Investment Management in Alberta. Five years later, CWB doubled its private wealth business to $2 billion with a second acquisition. With its 2020 acquisition of TE and Leon Frazer, the bank massively scaled up the business and expanded its footprint across Canada.
"Today, our private wealth business amounts to around $8 billion in AUM and AUA, with operations in all the key Canadian markets where CWB operates," Evans said.
CWB has carved out a unique niche for itself by focusing on business owners, guiding many clients from the startup and small-business phase through to becoming mid-market businesses. Evans said the bank is the only schedule 1 bank in Canada to specialize in private business owners and their families, offering full-service financial solutions to that client segment.
"These mid-market business owners and their families create enormous wealth and prosperity in Canada. We also know that the financial life for a successful business family is complex," he said. "Our role in wealth management is to complete the boutique CWB experience for business families with a private wealth advisory relationship that helps them simplify their lives."
Business owners need more support than ever. In its Report on the Impact of COVID-19 on small businesses in Canada, released in Q2 this year, Statistics Canada said 27% of businesses with 20 to 99 employees expected to see a decrease in sales for the remainder of the quarter; smaller enterprises were less likely to report being optimistic.
Recent survey research by the Canadian Federation of Independent Business (CFIB) also found that more than 80% of small businesses have not fully recovered from the pandemic crisis; businesses that have not gotten back on their feet expect to take 23 months on average to get back to normal. In the August 2021 edition of its monthly Business Barometer, CFIB found business owners' performance expectations for the next three months were mixed (55.9 out of 100 points), and just slightly more optimistic for the next 12 months (67.1 out of 100).
"Business families tend to lead complicated financial lives because there's no clear boundary between the business and their personal wealth journey. Not every planner and wealth advisor in the market appreciates that reality," Evans said. "We think that many mid-market business families deserve a better experience than they're getting today."
To grow its business and its capacity to provide that better experience, CWB is pursuing a muti-year digital strategy. A key piece of that strategy, Evans said, is to equip its private wealth advisory teams with robust insight engines and strong core technology.
"It's been obvious for years that the winning players in the market assemble really engaging technology experiences for clients," Evans said. "When we acquired TE in 2020, they were successfully operating and maintaining their own proprietary financial planning software, which they had developed themselves. It was a competitive advantage that really complemented their personal approach to financial planning for wealthy families."
But as U2's Bono once famously sang, sometimes you can't make it on your own. With cloud-based technologies and new wealthtech vendors coming into the picture, entering into partnerships with strong third parties became a more scalable strategy. Even before TE's 2020 acquisition, both it and CWB had known that the next phase of their tech journeys would hinge on external partnerships with the strongest external providers of planning technology – and that includes Conquest.
According to Evans, CWB's wealth arm is still in the pre-launch phase of its Conquest technology implementation. As of now, the bank is testing the platform with our advisor teams and customizing the suite of capabilities so that the most relevant features are made available to clients and advisors upon launch.
"We're really excited about Conquest's cloud-based, AI-supported processes to build a robust and dynamic scenario-based plan," he said. "We like its scalability, and its intuitive power to help advisors address a range of scenarios based on the client's changing needs."
The Conquest platform's ability to hyper-personalize and segment the next steps of a client's financial journey into several discrete yet interrelated goals, Evans said, is exactly what high-net-worth client's like CWB's is looking for today. But beyond the digital solution itself, he said the wealthtech company's commitment to continuously iterating the system's capabilities against clients' changing needs was another strong point in its favour.
"As a high-growth company, we really need that," he said. "We plan to really continue to expand our presence in the market, and our teams would really benefit from these powerful tools."