Ahead of WP Invest ESG 2020, Purpose Investments VP explains the difficulty in reconciling two distinct strategies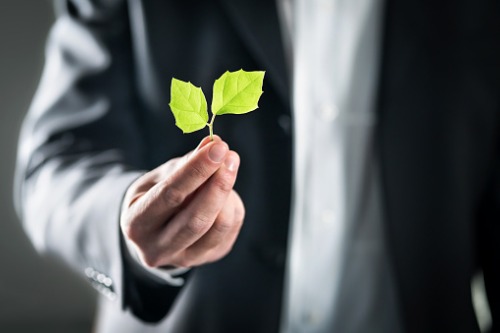 ESG investing lends itself to having a social impact and generating the most attractive risk-adjusted returns for investors.
That's the view of Graeme Cooper, VP, Product at Purpose Investments, which embeds ESG's core factors across its entire investment process. For the broader industry, however, he admitted there remains confusion at different strategies and definitions. This is muddied further because of its often subjective nature – what works for one investor may not work for another.
Purpose has partnered with Wealth Professional for the WP Invest ESG 2020 event at Arcadian Court, Toronto on March 25 and Cooper believes the day will provide finance professionals with the perfect platform to debate the issues around the topic.
He told WP it broadly comes down to two streams of thinking. On one side is the approach as Purpose defines it, where ESG forms part of every investment process; controversial sectors might score lower but that doesn't exclude them from the investment universe. On the other side is the area Purpose does not address, where an investor wants their capital to reflect their values and, for example, the exclusion of sectors like tobacco and gaming.
Cooper admitted it's tough to reconcile the two and said the industry is still trying to navigate its way to the optimal ESG state.
He said: "That's why transparency around process is massively important. We try to be very upfront that we're not currently excluding any sectors or industries outright."
A long-held ambition of Purpose founder and CEO Som Seif, years of research eventually yielded data of a sufficient quality last year where he was confident to integrate it across the board in a way that would not result in any degradation to performance.
Cooper added: "Our approach and philosophy is very much based on the idea that pricing in ESG risks, which are just very real risks to business in the 21st century, can and should add value to a portfolio in terms of absolute performance as well as risk-adjusted performance over the long term. That's what we are trying to achieve with our processes of integration."
The research the firm had done was aimed at optimizing systematic the implementation of quantitative ESG data into a multi-factor investment process. This means "teasing out" the counterintuitive things or conclusions that might come out of just a straight implementation of ESG across different sectors.
"I think our view is that these factors tend to be very mispriced in the market," Cooper said. "They provide opportunities to add value in a quantitative process. And so by having a more informed view of materiality, and implementing ESG in a quantitative way, we feel like we can add real value through systematic implementation."
At the other end of the spectrum is something like the cannabis space, where Purpose applies this process in more of a bottom up framework that views ESG risks as importantly as financials. The absence of scores and data from an MSCI or Sustainalytics doesn't prevent the application of an environmental, social or governance perspective, which has shown itself to be really important.
The implementation of ESG processes will be discussed in detail at the WP Invest ESG 2020 event and Cooper said it's vital to talk about the different standards and definitions involved.
He said: "It's really important for people to talk openly about what they're looking for from ESG and for us, as product manufacturers, to be extremely transparent about what we're providing so people can get a better understanding of the pros and cons of different approaches and be able to make informed decisions about what it is that they're buying."
He added: "We're looking for opportunities to trumpet our views build our association with ESG. We just want to be central to the conversation about how people are approaching ESG and, frankly, what solutions we can provide."
Som Seif will speak at the WP Invest ESG event along with a host of expert speakers. To register and take advantage of the early-bird rate, click here.