Portfolio manager explains how renewed commitments on climate action cement investment case for renewables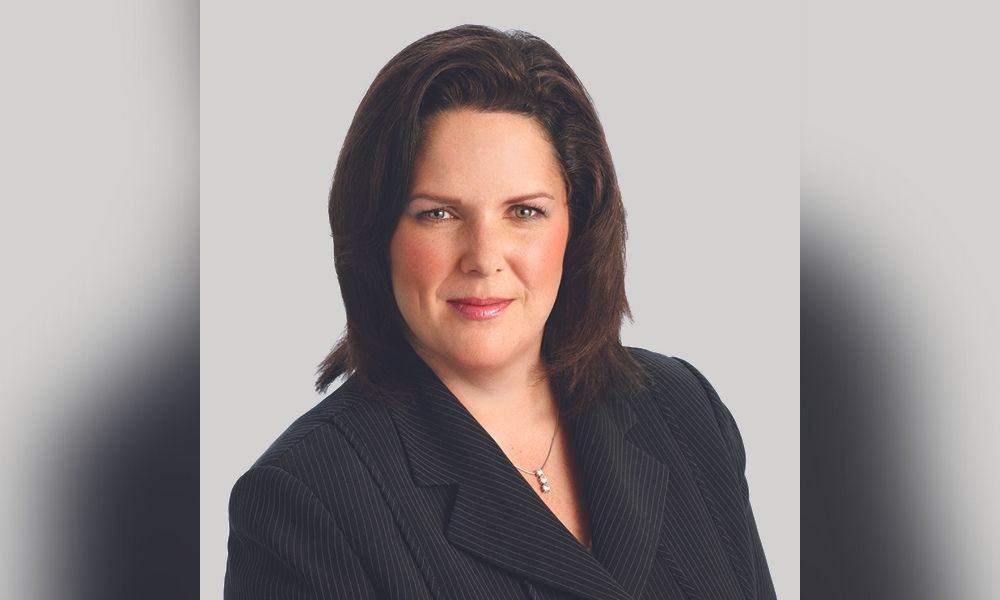 While thematic investing benefits from simplicity and focus, it can be a double-edged sword: with an overly specialized thesis, a portfolio manager faces challenges such as concentration risk, having a narrow investment opportunity set, and a possible decline in inflows or AUM as investor conviction fades over time.
But the Dynamic Energy Evolution Fund, which was launched in October last year, is getting support from a healthy contingent of true believers.
"When we started the fund, there was a lot of euphoria in stock valuations in the renewable energy space based on what U.S. President Joe Biden had campaigned on for his green agenda," said Jennifer Stevenson, vice president and portfolio manager at Dynamic Funds. "Initially, we saw relatively modest inflows of money into the fund. But that's increased since then, and they've proven to be really sticky as investors became comfortable dedicating a part of their portfolio to this long-term trend."
According to Stevenson, the valuations in the renewable energy sector have since become much more attractive. The fund and others like it are seeing a significantly expanded pool of investment opportunity, she said, as multiple governments aside from the U.S. turn their attention toward navigating the green energy transition.
That's been underscored over the past several weeks with the recently concluded UN Climate Change Conference, COP26, where leaders from around the world came together to knuckle down on the problem of global warming. Arguably the most pivotal among the many bullet points covered, Stevenson said, is the tightened focus on hitting climate goals originally contemplated in the 2015 Paris Agreement.
"Rather than the loose target of one and a half to two degrees, we've seen a tighter focus on limiting global warming to 1.5 degrees Celsius above pre-industrial levels," she said. "We've seen discussions among different groups of countries about working together towards that, and pledges from companies and countries centred on that goal. And that will take a Herculean amount of effort in terms of renewable energy investment."
In support of that, Stevenson said developed countries revisited a commitment they had made in Paris – which unfortunately, they'd failed to follow through on – to provide $100 billion in financing for developing nations struggling to meet crucial climate targets on their own. Beyond that, a large contingent of wealthy nations have also agreed to curb subsidies on fossil-fuel industries, an economic cornerstone to which much of the world's greenhouse-gas emitting activity can be traced.
"Emissions measurements can be quite nebulous, because you talk about not just scope 1 and scope 2, which are kind of directly tied to the production and energy consumption of companies, but also scope 3 emissions, which involves customers' activities that are far outside their control," she said. "But roughly speaking, 30% of emissions comes from the transportation sector, about 25% from the electricity sector, and 23% is in industry generally. Commercial and residential consumption constitutes about 12% to 13%, and agriculture makes up 10%."
While fossil fuels like gasoline, diesel, and coal still power the vast majority of the world's demand for transportation and electricity, there are plenty of opportunities to displace those with renewable energy sources.
Already, the use of personal vehicles powered by batteries or hydrogen fuel cells is gaining significant mainstream attention, and renewable fuel is being used for some forms of mass transportation like airplanes and buses. When it comes to generating electricity, there's growing pressure to move away from coal towards cleaner sources like natural gas and, ultimately, renewables like hydro, wind, and solar.
"Wind and solar energy can be applied on a utility scale, so there's significant opportunity for investment there," Stevenson said. "Solar energy also has applications on a residential scale, either from new neighbourhoods being built or people installing solar panel systems on their existing roofs, which is another area for potential growth."
To reconcile people's constant need for electricity and the fluctuating nature of wind- and solar-driven power generation, Stevenson said investment in energy storage is crucial both on the utilities and residential scale, and companies that have involvement in cutting-edge battery technology are another critical investment area. She also highlighted opportunities in carbon capture and storage technologies, through which companies can collect carbon dioxide that's generated from an industrial process – and in some cases, even straight from the air – and bury it underground.
"That's something the oil and gas industry has been doing for decades," she said. "Canada's very well positioned to be a leader in that area, as well as hydrogen-based energy technology, because of the long history our energy sector has had applying those processes and its ability to scale them up."
Of course, the team behind the Dynamic Energy Evolution Fund isn't focused solely on Canada. According to Stevenson, the fund evaluates different geographical regions based not just on the availability of investment opportunities, but also the kind of support for renewables that it offers from a consumer, regulatory, and legislative standpoint. With that in mind, they have a focus on the U.S. and Europe, and they're wary on Asia from a legal and political point of view – at least, for the moment.
"COP 26 refocused everyone's attention on the fact that the investments required to meet the world's climate goals have to be made over a lengthy period of time," Stevenson said. "They've already set locations and dates for COP27 in Egypt and COP28 in the United Arab Emirates. That really drives home the point that this is not a switch, but a transition that requires thinking on an evolutionary scale."