CFA Institute research reveals five factors driving higher trust in financial services around the world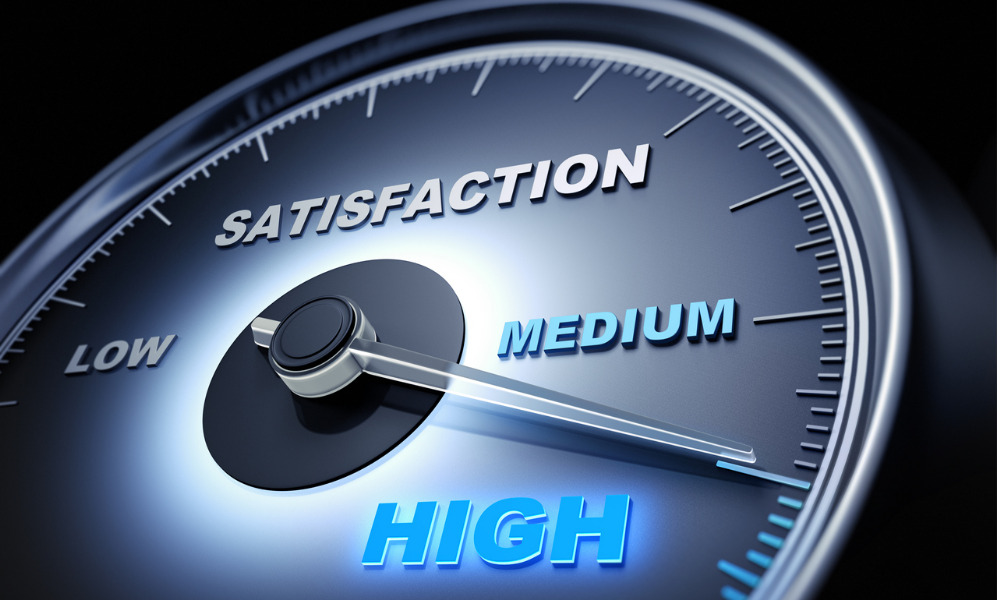 A confluence of factors has propelled global trust in financial services to the highest levels on record, according to new research from CFA Institute.
The paper titled Enhancing Investors' Trust – the 2022 CFA Institute Investor Trust Study draws from a survey of more than 3,500 retail investors and over 900 institutional investors across 15 markets globally.
Strong market performance, fee compression, tech-enabled transparency, more access to markets, and innovative tailored products are the factors driving higher trust in financial services, according to the biennial study that's now in its fifth wave.
Increased use of technology is seen as a major trust element, simplifying investment by boosting access to markets and information, according to the report. Enhanced use of technology has increased trust in their adviser or asset manager, according to half of retail investors and more than four-fifths of institutional investors.
Personalization adds to trust, the report reveals, and advisers who know their customers personally or offer investing solutions that correspond with their own values and views can provide the best value.
"The highs we're now seeing in investor trust are certainly cause for optimism, but the challenge is sustaining trust even during periods of volatility," Rebecca Fender, CFA, Head of Strategy & Governance for Research, Advocacy and Standards at CFA Institute, and lead author of the Trust Study, said. "Our ongoing examination of the dynamics required to build and maintain investor trust reveals what investors need from their advisors and managers through the highs and lows of market cycles. Technology, the alignment of values, and personal connections are all coming through as key determinants in a resilient trust dynamic."
Across the sample, trust levels among individual investors surveyed ran as high as 60%, compared to 46% previously. Except for India, where trust has declined from 87% to 83%, retail investors are now more trusting in all markets studied, albeit India remains the country with the highest level of trust.
The highest increases in trust were seen in the United States, Singapore, and Australia (increasing to 64%, 62%, and 45% respectively). Germany presently has the lowest level of retail investor trust (37%), with Australia previously holding that rank.
Retail investors in their twenties and thirties, particularly those aged 25 to 34, were the most trusting of financial services; 72% of this cohort have high or very high trust.
Advised investors were also more interested in personalized products (82%), and expressed a willingness to pay extra for customization (62%). Among different trends, that group was especially interested in direct indexing (mentioned by 56%), tailored impact funds (53%), and artificial intelligence-driven investments (44%).
Because of improved transparency, simpler access to markets and products, and personalisation, most institutional investors (87%, up from 66%) and most retail investors (50%, up from 48%) feel technology boosts their trust in their asset manager or adviser.
Overall, 71% of retail investors think retail trading apps have improved their understanding of investing, and the majority say they have increased their trading frequency as a result of these apps (57%).
For the first time, most retail investors (56%) believe that access to technological platforms and tools via which they may implement their investment strategy will be more significant than access to a human being for assistance in the next three years.
This represents a continuous shift in opinion across 12 of the 15 markets examined, with India (90 %) and the United Arab Emirates (84%) resonating the most. Retail investors in Canada are the least likely to prefer technology-driven investment execution (29%).
When it comes to ESG, climate change, clean energy, air and water pollution are top worries for retail investors, while data security, sustainable supply chain management, and climate change are top issues for institutions.
While institutional investors expressed high levels of trust in net-zero pledges and ESG messaging, retail investors believed such pledges less than half (46%) of the time, raising concerns about possible greenwashing.
Around the world, 40% of retail investors believe it is critical to have an adviser who shares their values.