Industry leader weighs in on challenges, and why recent setbacks in classifying ESG funds may be for the best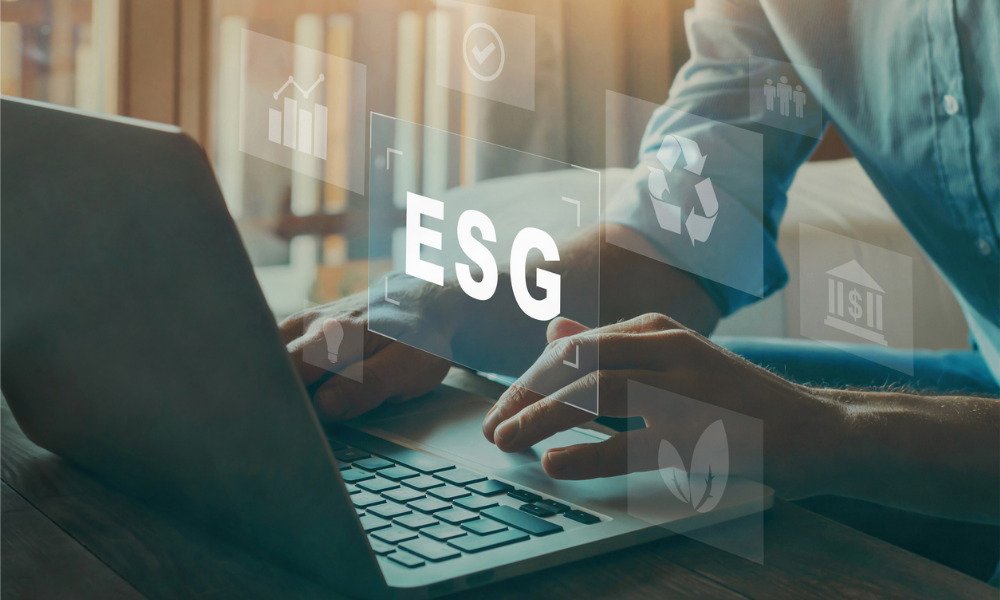 ESG and sustainable investment might be one of the hottest trends in the wealth industry right now. But not too long ago, advisors shied away from the topic because, for many, it was a question that didn't have an answer.
"In the fall of 2016, when I was the head of marketing for NEI Investments, we did cross-country focus groups with advisors and investors," said David Rutherford, VP Communications and Corporate Sustainability at Aviso Wealth. "One big reason why advisors said they didn't raise responsible investing with investors was that they didn't feel there was enough product to fulfill the demand. You couldn't build a portfolio around it."
Things have certainly changed since then. After a surge in demand from both retail and institutional investors, the responsible investment space reached a tipping point, and suddenly advisors have access to a wide range of RI offerings across geographies and asset classes. With the proliferation of RI strategies in the Canadian space, advisors are in a better position than before to offer solutions around clients' ESG needs.
Still, Rutherford notes, the job of deciding which solutions are best suited to meet investors' demand hasn't gotten any easier.
"Advisors should be feeling immense pressure because ESG investing, which promises investment returns as well as a positive impact, is overwhelmingly what investors want," he says. "Yet the most recent research shows that only one in four advisors proactively raises RI in their client conversations. Advisors who avoid the subject are missing a big opportunity."
Acknowledging the reality that ESG is inherently complex, Rutherford notes that the regulatory landscape around ESG products is still very much in transition. Despite advances made over the years, it's still largely up to advisors and investors to do the digging necessary to look under the hood to understand how an investment that claims to be guided by ESG considerations is doing so. As of now, there remains a persistent absence of a strong framework to guide advisors as they make recommendations.
"We need to help them do that by making it clear to them exactly which products are doing what, and which products are going to meet the specific demands that their clients are talking to them about," Rutherford says.
There have been important efforts to ease things on that front, including the CFA Institute's voluntary disclosure framework for fund providers and, more recently, the Canadian Investment Fund Standards Council's (CIFSC) proposed responsible investment identification framework. But after both groups "looked into the abyss," Rutherford says, they backed away from their initial purpose of creating a simple framework to classify ESG products – something that's difficult if not impossible to do.
"If they'd tried to come out with a standard before a lot of this stuff had been figured out, I think there's too much that would have been left off the table, which would have been a disservice to investors," he says. "Developing an overly simplified classification framework could've done more harm than good. So as of now, the ball's in the investors' and advisors' court, which I think is for the best."
The CIFSC framework is a good start, in Rutherford's view, because it clarifies that any organization's ESG ambitions begin with their regulatory documents. The best antidote to greenwashing, he says, is transparency and accountability, and a firm that's committed to ESG should be able to report what they're doing to deliver both investment returns and impact.
"Even if you're an advisor and you're waiting for clarity around ESG product standards, you still have to engage with your clients around this. And that means demanding that your ESG product provider, give you those details on what they're doing," Rutherford says. "And if your ESG product provider can't, that should be your first clue that you're speaking to an organization that simply isn't committed to giving ESG-focused investors what they want."